Aberdeen Christmas Village set to adapt and improve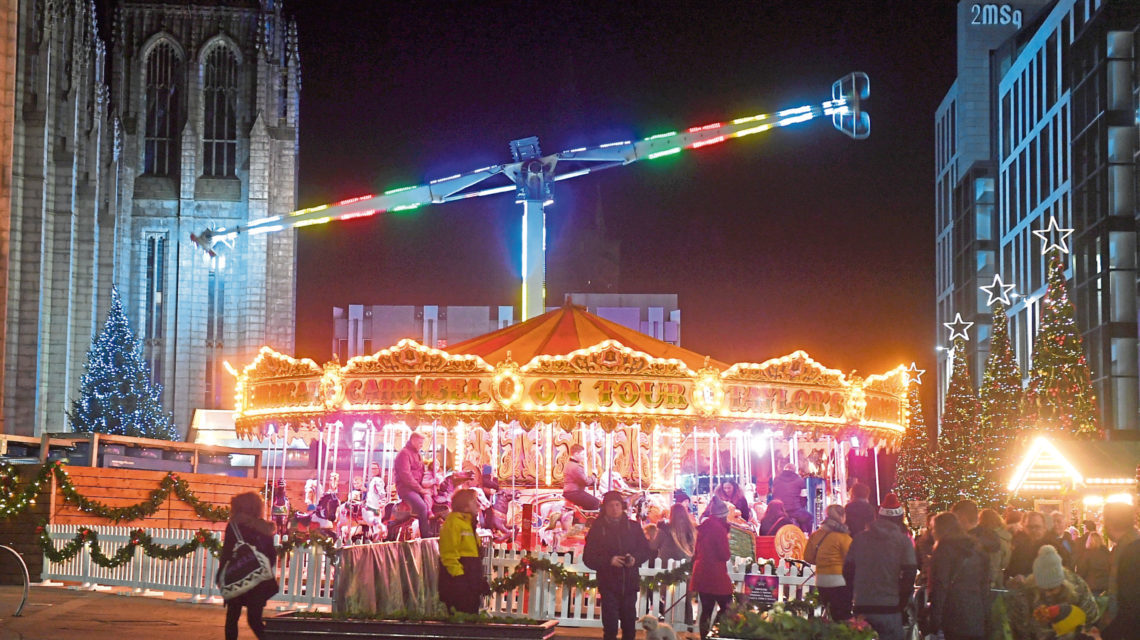 The boss of Aberdeen's Christmas Village has promised the event will return later this year, and be more ambitious than ever.
Aberdeen Inspired chief executive Adrian Watson was speaking after councillors debated the success of last year's event, which resulted in positive feedback and a rise in spending from visitors but a drop in footfall.
New figures from Aberdeen Grampian Chamber of Commerce (AGCC) revealed spending at the event was up by £1.14 per head year-on-year.
However, the number of visitors dropped from 515,972 in 2016 to 400,000 in 2017.
Councillors on Aberdeen City Council's city growth and resources committee got the chance to grill the local authority and Aberdeen Inspired, who run the event in partnership.
Mr Watson said he accepted there were a number of challenges affecting last year's event – including the incomplete Broad Street site and adverse weather – but stressed that the feedback was helpful for planning the next Christmas Village.
"We welcome constructive criticism, and we don't mark our own homework. We like others to give us feedback and tell us how they think we can do better," he said.
"One of the reasons we're yet to announce this year's programme is because we want to ensure we take into account all that feedback to make sure this year is as good as it can be.
"Our plans are ambitious for the coming festive period."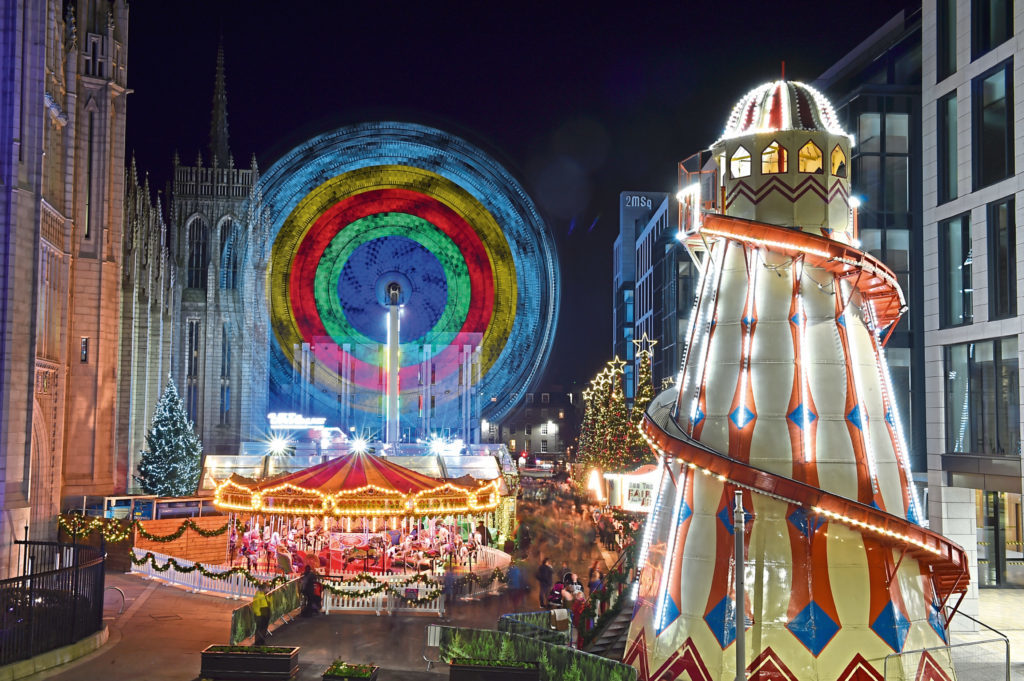 During the meeting SNP group leader Stephen Flynn questioned why only 8% of those surveyed came from the rest of Scotland, and whether more would be done to attract people from cities such as Dundee, Perth and Inverness.
Mr Watson said: "We know we have to adapt, and we want to improve, and that is what we will be looking to do this year.
"While it may be that 8% of the visitors were from other parts of Scotland and the UK, we have to remember that one of our goals is to provide entertainment for the people of Aberdeen and Aberdeenshire in what is the regional capital, and we believe we did that."
A total of 11 businesses shared their views on the Christmas Village via the online survey, with the majority not agreeing it had a positive impact on business and 36% rating it "poor" and the same percentage rating it "very poor".
Richard Sweetnam, chief officer for city growth, said: "The evaluation relates to the 2017 village and event, and pretty soon after that the various stakeholders had a wash-up meeting where all those concerns where taken on board for the 2018 event."
Mr Watson said: "We faced a number of challenges last year. While we appreciate the hard work of our partner Aberdeen City Council to provide Broad Street as a venue, it's fair to say Broad Street was a work in progress last winter – whereas it is now finished, and that will make this year's events even better.
"We also faced the challenge of Storm Caroline, which brought high winds and ultimately forced the Christmas Village to close for a period, and for events to be cancelled on one of the busiest weekends of the Christmas period.
"Overall, the weather was much worse than the previous Christmas."
Members of the committee agreed to discuss future delivery of the event as part of its budget-setting process next year.
The local authority has committed £150,000 for the running of this year's village.
Mr Watson said: "We know we have to adapt, and we want to improve. That is what we will be looking to do this year.
"One of the best moments of the Christmas Village was a day when we invited people with special needs from a wide range of organisations across the north-east to the market.
"We were able to give the guests free rides and refreshments. It was a very special day.
"Sometimes it is important to consider quality as well as quantity."