Aberdeen charity wins national accolade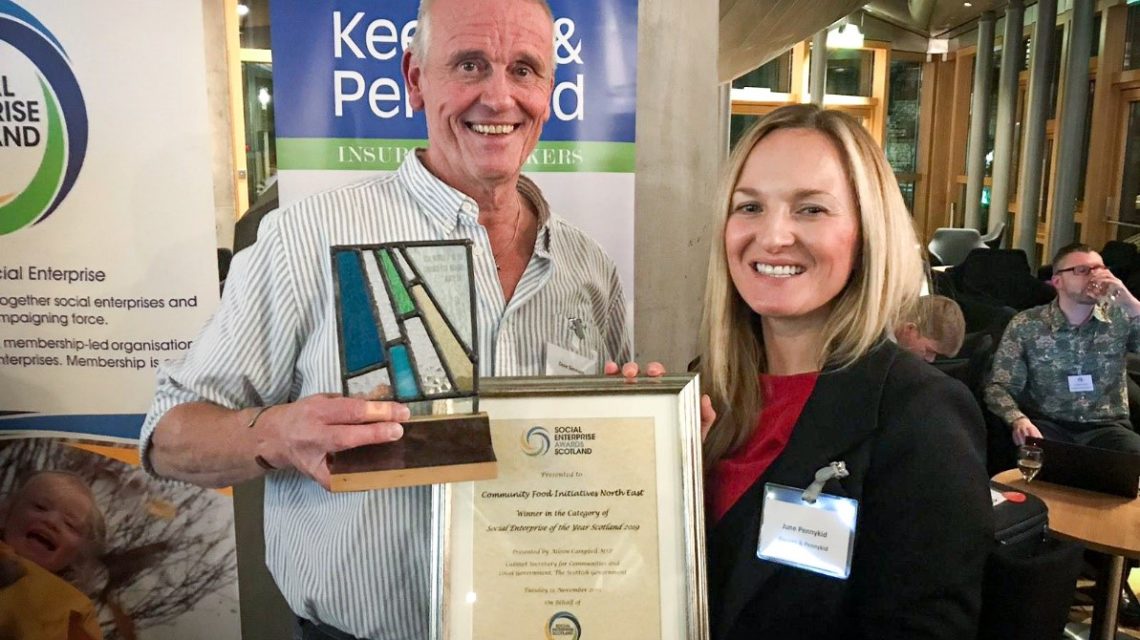 An Aberdeen charity and social enterprise has won a national accolade.
Community Food Initiatives North East (CFINE) has been awarded the Social Enterprise of the Year Award by Social Enterprise Awards Scotland at The Scottish Parliament.
The charity sells fruit, vegetables and healthy snacks to the general public, with all proceeds raised going towards supporting vulnerable people and tackling poverty.
CFINE also works in partnership with XS Resources and Re-Tek on the IT Reuse Initiative, collecting unwanted IT equipment. The donated devices get data-wiped, refurbished and resold.
Dave Simmers, CEO of CFINE, said: "It is an honour that CFINE's social enterprise has received this distinguished award.
"With the support of the Scottish Government, Aberdeen City Council and other funders, we navigated through this difficult time with an even greater focus on enhancing the profile of CFINE's social enterprise to increase the impact that we make within vulnerable communities.
"We are devoted to further expansions by researching and introducing new projects to CFINE that will enable the charity to provide support to more people in need."
For more news, click here.