Aberdeen brewers named in line up for new international craft beer project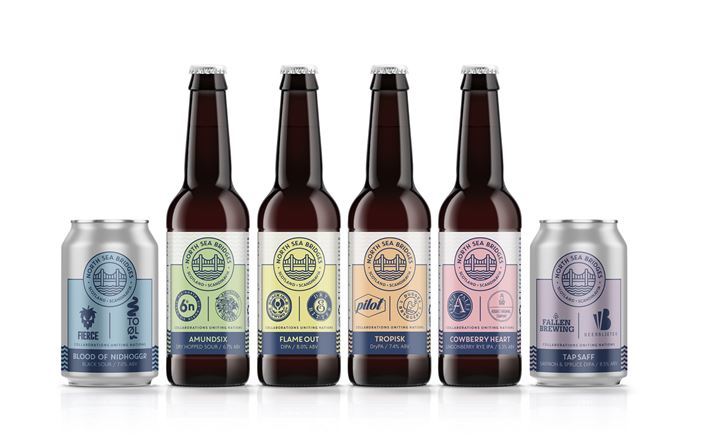 Two north-east breweries have cemented their involvement in a new international craft beer project.
Fierce Beer and Six Degrees North are the only two breweries from the area involved in North Sea Bridges, a new craft beer collaborative collective organised by twelve Scottish and Scandinavian breweries.
Formed as a result of various international growing friendships and alliances being formed across Europe, North Sea Bridges aim is to bring Scottish and Scandinavian brewers together to closer target key markets and learn new skills from one another.
To launch the project, craft beer bars across the UK and Scandinavia will hold launch parties to celebrate the occasion. Both Fierce Beer and Six Degrees North have organised events on Thursday, 28 August.
The project is an annual collaboration building on the ancient links between Scotland and Scandinavia. Six of Scotland's breweries including Aberdeen's Fierce Beer and Six Degrees North, Black Isle Brewery, Fyne Ales, Fallen Brewery and Pilot Beer will all participate alongside Scandinavian brewers Amundsen, Beerbliotek, Dry & Bitter, Dugges, Rocket & To Øl.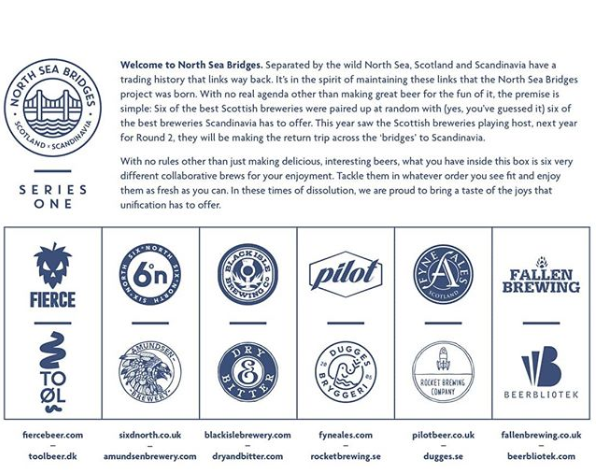 The idea is to swap around the host nation each year ensure beer is getting brewed in different countries. Scotland will host this year and will create six beers. Scandinavia will then reciprocate the following year.
With craft beer continuing to rise in popularity, the group of international brewers have come together to collaborate learning different brewing techniques, and helping one another market in new areas.
Dave Grant, managing director of Fierce Beer, said: "We are really proud and excited to be a part of this amazing annual collaboration series, which was initiated to showcase the depth of talent there is in the craft beer industry in Scotland and Scandinavia.
"The project has been an amazing experience to coordinate, and the beers produced are outstanding.  We are also looking forward the return leg of the brews next year on the other side of the North Sea.
"We have 16 events planned on the release day in the UK, and another six at the breweries in Scandinavia also.  There is also a super limited 1,700 packs of the six beers set for dispatch to the lucky few who can grab them."
The 2018 North Sea Bridges beers were brewed across Scotland over the past two months and are now ready for release.
The first opportunity to try them will be at the launch party in the coming weeks.
The beers will also be available in six packs, presented in swanky printed boxes and will be available in every good indie shop and bar who wants them from the week commencing August 27th.
These will also be on sale in limited quantities at each launch venue on the night. Fierce Beer will showcase their To ØL collaboration on night and Six Degrees North will have their Amundsen collaboration brew.