Aberdeenshire chef receives top award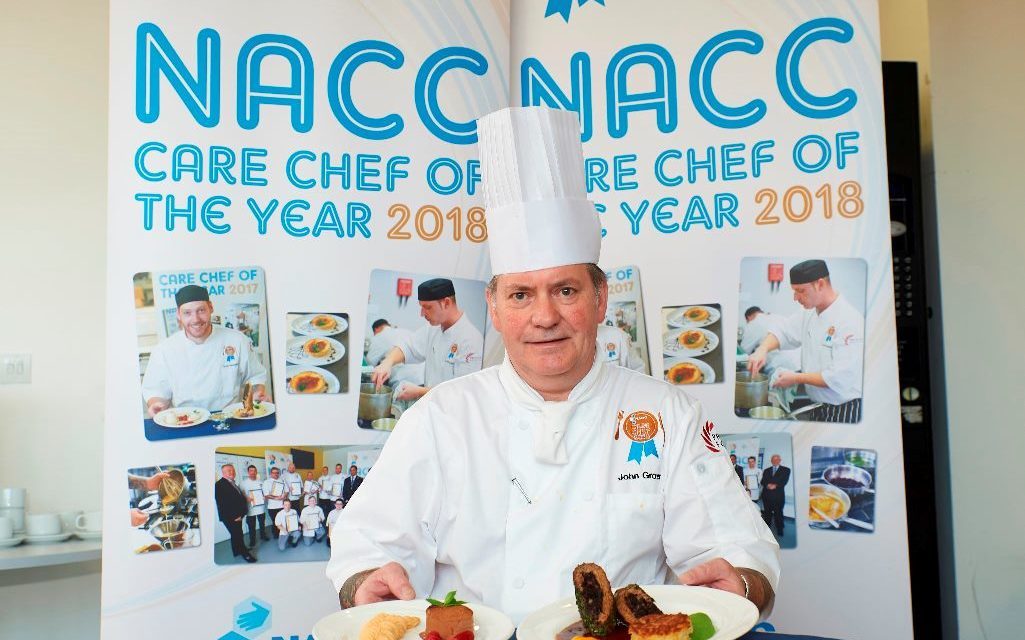 An Aberdeenshire care home chef has received a top award from a national catering organisation.
John Grover, who works at Auchtercrag Care Home in Ellon, was crowned Chef of the Year 2018 by the National Association of Care Catering (NACC).
He saw off competition from 11 other finalists at the competition, which took place at Barking and Dagenham College's Technical Skills Academy yesterday.
Entrants were challenged to create a nutritionally-balanced, two-course menu (main and dessert) that is suitable for people in a care setting.
The combined food cost for both courses had to be no more that £2.25 per head based on four portions was to be produced in just 90 minutes.
After 90 minutes of intense competition, John claimed the title with his winning menu of lamb with black pudding and herbs followed by chocolate and and raspberry fondant cheesecake, with a caramel port cream.
The judges were impressed with John's well-presented, unique dishes that showed inventive use of classic ingredients, featured varied textures and, of course, tasted great.
They also highlighted his excellent use of inexpensive produce. From a nutritional perspective, his knowledge and understanding of the needs of care home residents was praised.
John said: "I'm absolutely elated to have won. This is the fourth year I've entered the competition and my second time in the final.  It's been a long time coming.
"This year's menu has been a year in the planning. I took on board the judges' comments from previous years, practised in a different kitchen, and got my residents and various people in and out of the industry to try my dishes and give feedback. Planning and practice was definitely the key."
Martin McKee of The Hawthorns, Aldridge, took second place, with fellow Meallmore Chef, Brian Gollan of Ivybank House Care Home, Polmont, Falkirk, taking third place.
Neel Radia, the NACC's national chairman, said: "Congratulations to John Grover. Winning the NACC Care Chef of the Year 2018 title is an awesome achievement. It was an exciting and closely-fought final, so John should be incredibly proud of himself, as should all of the finalists.
"The NACC works hard to raise the profile of care chefs and the specific culinary skills, knowledge and flair this field of catering requires.  Yesterday, the finalists brought our clear message to life.  They demonstrated how talented care chefs are and wowed the judges and spectators with the incredible dishes they created."
For more information on the NACC Care Chef of the Year 2018 competition visit www.thenacc.co.uk.