Britain's Got Talent Winner Lost Voice Guy to perform in Aberdeen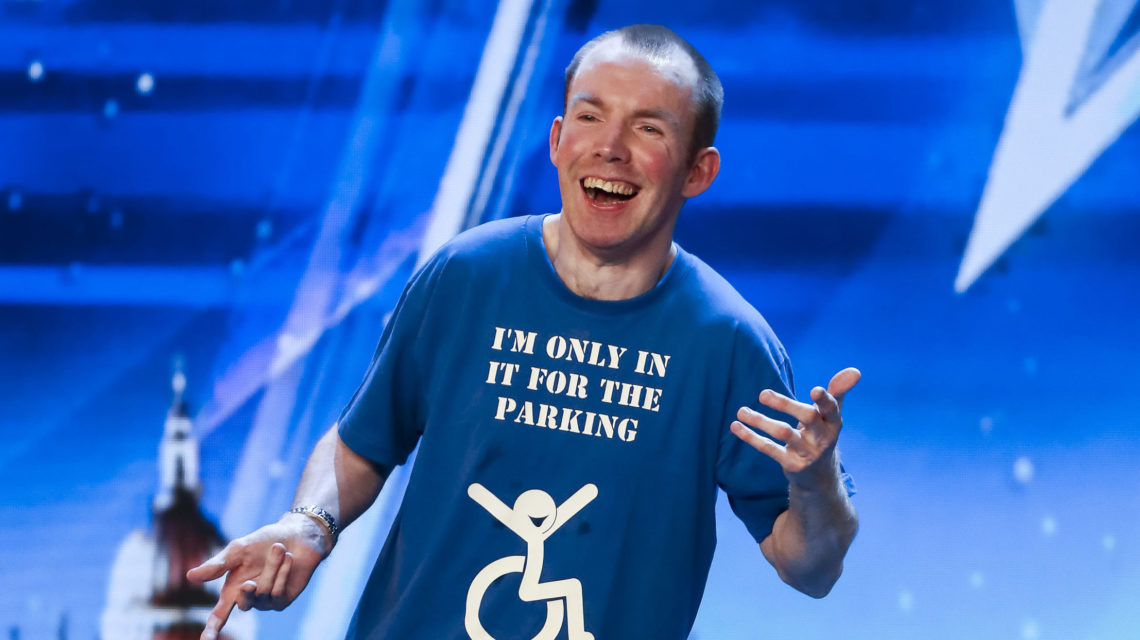 The winner of this year's Britain's Got Talent is to appear at an Aberdeen comedy club later this year with his unique stand up.
Lost Voice Guy, also known as Lee Ridley, will be welcomed to the stage at Breakneck Comedy on September 9.
The comedian, from Newcastle, will be joined by Aberdeen's Declan Mcguigan on the night.
Lee, 37, has cerebral palsy which affects his ability to speak, and so uses a voice synthesiser for his act.
Lee said: "I'm really looking forward to coming back to Aberdeen to do Breakneck Comedy.
"I've done it a few times now and I always have an amazing time.
"The Aberdeen crowds are some of the best I've played to."
Club founder Naz Hussain said he was delighted to see Lee take home the top prize on the talent show.
He said: "He really deserved the win, it was great to see.
"We book Lee every year, and this year's event has almost sold out so we might have to add an extra show.
"We hope this show will encourage more people with disabilities to give comedy a go."
As this year's winner of the TV talent show, Lee will receive £250,000 in prize money and the opportunity to perform at the Royal Variety Performance in November.
The final episode of Britain's Got Talent on Sunday brought in the show's highest viewing figures since 2015, as an average of 8.7 million people tuned in.
Lee said as his win was announced: "I have been blown away by the support of the judges and the general public."
David Walliams, said he had turned a negative (losing his voice) into something positive.
Comic Robert White was runner-up on the ITV show and singer Donchez Dacres third.
Lee, who believes he is the first stand-up comedian to use a communication aid, will also be performing at the Edinburgh Fridge Festival.
A second series of his semi-autobiographical sitcom Ability is to return to BBC Radio 4 following his win.
Tickets for Lee's show cost £10 and are available online at bit.ly/2Jp28Nu