What a way to make a livin' as Love Island's Amber returns to Aberdeen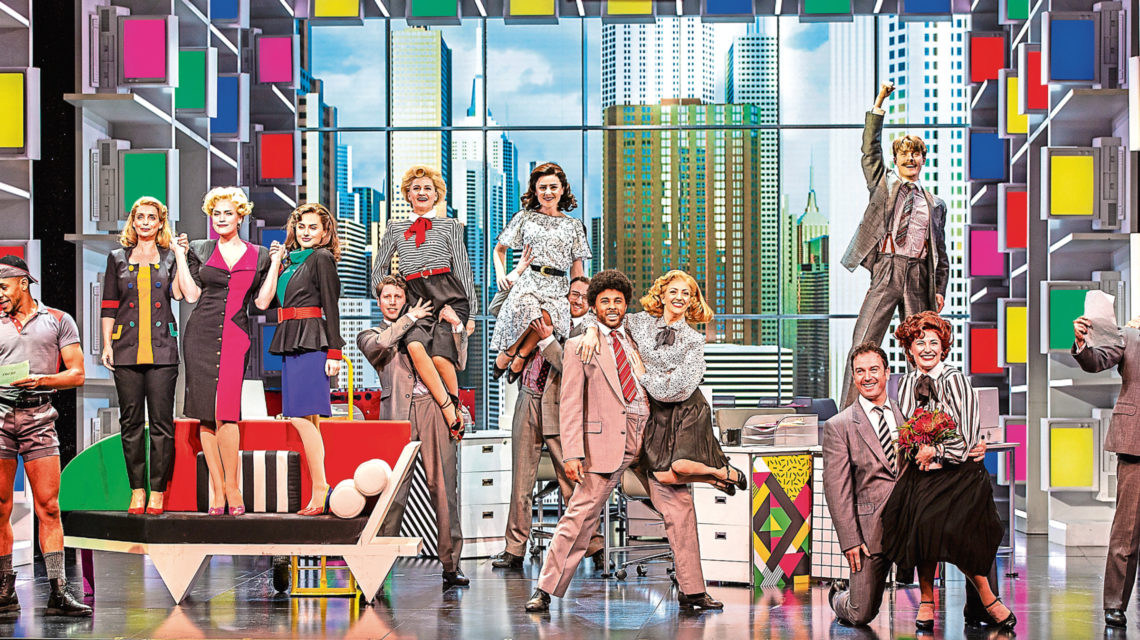 The last time Love Island winner Amber Davies was in Aberdeen, it was a very special occasion.
"I actually spent my 21st birthday there, which was lovely, but I haven't been back since," she revealed. "I was at an appearance up there when I first came out the villa, and it turned midnight and it was my birthday! I had all my friends up and we had such a great time."
It must have been quite an evening – because Amber is a bit hazy on the details of where she partied with her pals!
"I can't remember where we were, but we had such a great night," she smiled.
Next week, she's returning to the Granite City with a new set of numbers in mind – forget 21, this time it's 9 To 5.
And she's out to create a very special set of memories for audiences flocking to His Majesty's Theatre to see this touring version of Dolly Parton's musical, which is coming direct to Aberdeen from the West End.
"It's a brilliant night out and it is a hilarious show. We are highlighting important messages, but doing it in a funny way," said Amber. "We always leave the audiences feeling great. The reaction and the reward we get as a cast on stage never gets old.
"We always send people out full of happy tears and just a good time."
Amber starred in the London production of the show, wowing critics with her outstanding performance as the naive Judy Bernly in the tongue-in-cheek comedy about three office workmates pushed to the extreme by their sexist and egotistical boss.
She said there is little difference between the West End version of the show and the touring production.
"You are getting the full London experience," she insisted. "Apart from a few characters being played by different people, it is exactly the same show. Also, because half the cast is new, it's fresh, it's got like a new kick to it."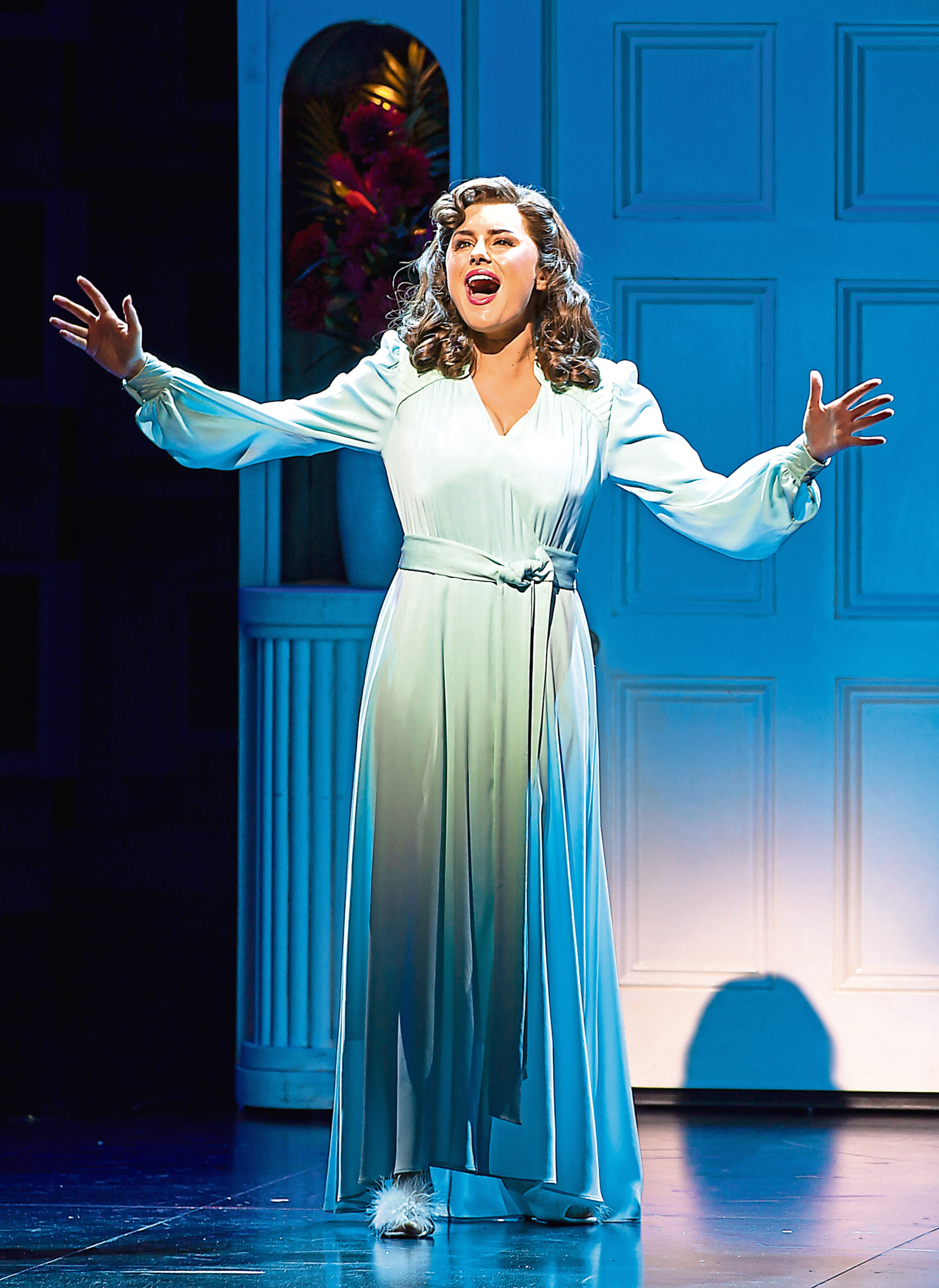 The 22-year-old – who won Love Island in 2017 – was thrilled with the overwhelmingly positive reaction to her lead performance in the London show, which features a spectacular score, written by Dolly, that includes the iconic title track.
"I was a little bit apprehensive because I think everyone was like: 'I want to go and watch it just to see what Amber from Love Island is like'," she said.
"I always say Love Island doesn't define who I am as a person and just because I went on a reality show, doesn't mean I don't have any talent. But the feedback and the reviews were everything and more than I had hoped for. I love leaving people thinking: 'Oh my gosh, she was great,' and so far that's the only feedback I've had.
"It was the best experience so as soon as they said to me: 'Do you want to go on tour?' I just jumped at the opportunity."
Amber, who trained in musical theatre and has a lifelong passion for being on stage, was delighted when she won the role of Judy, who was played by Jane Fonda in the '80s film version.
"Obviously, I had just done Love Island but I really missed being on stage," she said. "It was my whole life and I took a year out to do the reality wave, which was amazing, but I really did miss the stage.
"So when my agent said this audition had come up and asked if I wanted to go for it, I said definitely. It was the best decision I ever made. I have had the best year of my life."
One of the biggest thrills for Amber was the chance to meet and work with Dolly Parton herself.
"Dolly was involved in everything we did, which was amazing because she was like our boss – it was a dream come true," said Amber.
"I've always been a Dolly fan, she is such a massive icon. We were approached by ITV when I first got the role to make a documentary of me going from reality to the West End, and I got to fly out to meet her and have this personal interview with Dolly.
"I was like: 'Oh my gosh, is this really happening?' But she was just the sweetest, kindest, softest person. She really invests her time into people, and she's invested so much time into this musical because she wanted it to be a success. She cradled it like a child, this production, and we just wanted to pull it off for her. And we did."
Amber said while she knew the music from 9 To 5, she wasn't familiar with the film version, so sat down to watch it as part of her research.
"I was in shock," she admitted. "I had no idea it would have so many surprises in it, as well as in the West End show. There's a lot of mature humour, let's put it like that.
"But I didn't want to go in knowing everything, as I wanted to build the character myself. Obviously, I watched Jane Fonda in the film, but I wanted to bring a bit of me into it."
Amber was no stranger to performing on stage and, indeed, had landed a role providing cover in a major production of Hairspray when the offer of Love Island came along.
She said: "My heart was saying Love Island is a once-in-a-lifetime experience and you can't let that go. People say it was a tactic to raise my profile, but genuinely, it wasn't."
Amber went into the villa just at the point the reality show went from ITV2 filler to TV phenomenon.
"We didn't have a clue (it had become so massive). You are in this villa with no connection to the outside world," she explained. "Even when our parents came in, they were told don't tell them anything; don't give them any inkling how big it is."
She loved her experience on the show and acknowledges it has changed her life forever and for the better.
"I don't regret any of it. I met some amazing people and had the best time of my life," she said.
"It really did change me as a person. It made me realise I do want to be in the West End; I do want to be performing."
She admits though, that being in the public eye has been hard work.
"I've had to grow up a lot. I made some mistakes along the way, but I always think I learned quite quickly," she added. "Keeping certain things private, that's what I've learned."
Now she's looking forward to continuing what promises to be a glittering career in performing.
"I'm in the process of having a load of auditions, so another musical is definitely on the cards," she revealed. "But I want to get into straight acting and TV work. I would love to have that challenge of on-screen acting, learning that skill would be great. I do think something like a Netflix series or a little role in a film.
"I know I'm not going to be the next Hollywood star in the next few years, but I would like to think I am heading that way. But I have to work really hard to get there and I'm willing to do that."
So Hollywood beckons eventually?
"Potentially," smiled Amber.
9 To 5: The Musical is at His Majesty's Theatre from Tuesday to Saturday next week