Time to get On Your Feet in Aberdeen and enjoy musical love story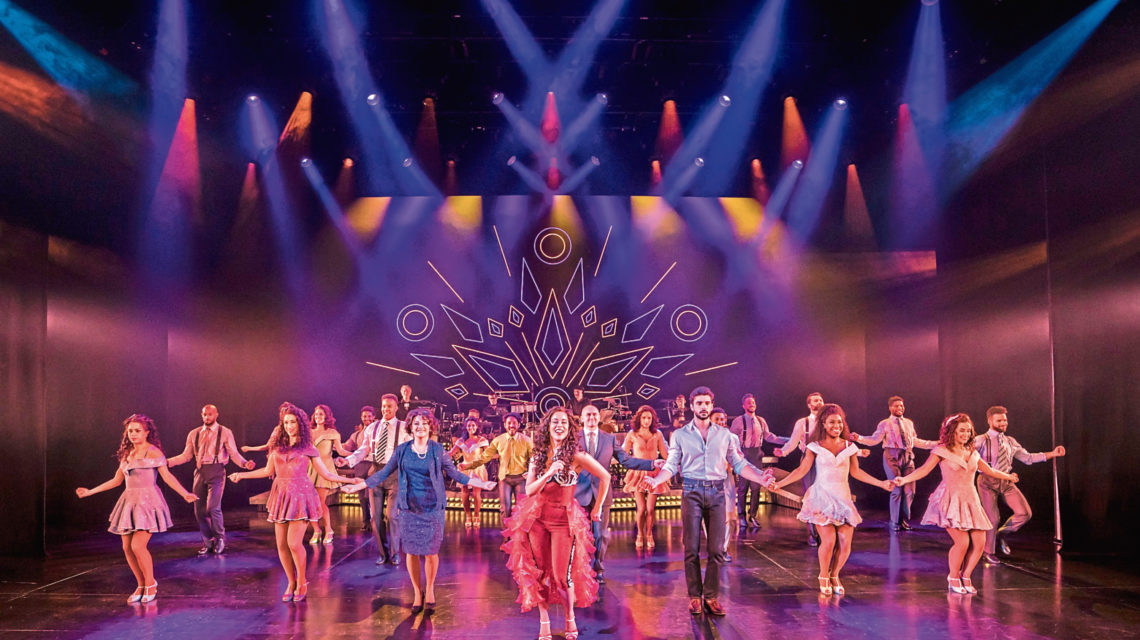 It's hard to believe that with seven Grammy Awards and more than 100 million album sales to her name, Gloria Estefan's career was nearly stopped before it started.
Just as she and her husband Emilio Estefan were entering the music industry with Miami Sound Machine in the late 1970s, he was told "lose the singer".
Gloria recalls: "But we said 'This is who we are' and we fought to stay true to that. I'm proud that we were able to manoeuvre our way into the business without compromising."
The singing superstar is recounting the story ahead of the hit musical On Your Feet! The Story Of Emilio And Gloria Estefan arriving at His Majesty's Theatre next week.
Coming from the West End, it is billed an inspiring true love story of Emilio and Gloria from their origins in Cuba to the streets of Miami and on to global superstardom.
The show features iconic pop hits from the '80s and beyond, including Rhythm Is Gonna Get You, Conga, Get On Your Feet and Don't Wanna Lose You Now.
Gloria, who has been closely involved with the creation of the show, said she is delighted to see On Your Feet, which originated on Broadway, touring the UK after a West End run.
"It's been fantastic. The cast is amazing. The book is brand new to the English cast and the acting choices they've made are spectacular. Philippa Stefani, who is headlining the UK tour, is just wonderful," she says.
Which raises the question of how Gloria feels watching someone else play her on stage.
"It was weird at the beginning, I've got to say, but it's an early version of me, so it's cool," she says. "And I'd never say 'Hey, do it this way', I just give as much backstory as I can rather than have someone try to clone me.
"I'm probably the worst judge of who I am because I'm inside myself, not on the outside looking in, and so I don't know how I come off to other people."
The singer says she has been consistently impressed by how much love and devotion those playing her have put into the role.
She also said the story the audience sees on stage is the story of her and Emilio, without any dramatic licence taken.
"It's all true, although maybe not always at the moment you see it happening on stage, and some of the songs aren't in chronological order – they've been moved around to suit the story," says Gloria.
"The only thing that's not true is Emilio having a six-pack, as he does in the show. It's in there somewhere, but washboard abs he does not have."
The show is, of course, all about the music and Gloria says audiences are in for a treat.
"There's a couple of really big numbers. Tradicion is spectacular and then of course there's Conga, where you literally see how it grows and then explodes in joy and includes the audience in it," she says.
There is one number she finds particularly poignant.
"It's most definitely the one I co-wrote with my daughter Emily called If I Never Got To Tell You, which in the play is when my mother comes to visit me in hospital after the tour bus accident," says Gloria, referring to the horrific crash in 1990 that left her with severe back injuries that almost ended her career.
"My daughter couldn't be in the show because she hadn't been born during the timeframe. I tried to wedge her in there somewhere in any possible way and then she ended up being in it in a very natural, beautiful way through the only original song written specifically for it.
"It's a very poignant song because it's my mum telling me the things she wished she'd told me."
As well as telling their story, On Your Feet also highlights just how diverse her music has been.
Gloria says: "That was always the intention. The tricky thing is that the business wants you to continue with more of the same.
"Our biggest challenge when we put out Conga and it was so massive was that we wanted to release Bad Boy second and the record company went 'But it sounds completely different'. We went 'Exactly' and talked them into it.
"Every time you create something you can't let it paralyse you. You have to move forward."
On Your Feet is at His Majesty's Theatre from Tuesday to Saturday. For tickets visit aberdeenperformingarts.com