Stacey strictly can't get enough of dancing show in Aberdeen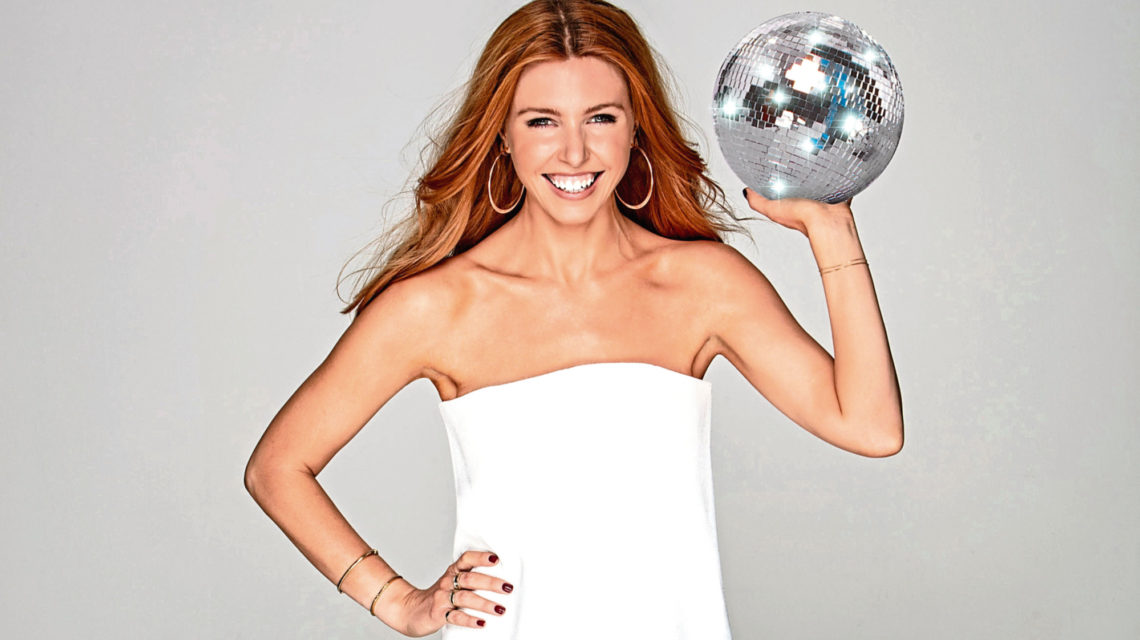 Strictly speaking, Stacey Dooley has no intentions of hanging up her dancing shoes.
In fact, she's hoping to step back into them, briefly, when she hosts the glittering Strictly Come Dancing The Live Tour, which is coming to Aberdeen for the first time next month.
"I'm going to try and convince them to let me do a tiny routine at the start," said the broadcaster and documentary maker, who won the Glitterball with professional partner Kevin Clifton last year.
"I would absolutely love, love, love, to do a number in the show because I just love dancing so much."
Her main duties, though, will involve fronting the live show, which will thrill Strictly fans when it arrives at P&J Live on January 21 and 22.
Stacey said: "It'll just be lovely to get back with the dancers and to throw myself back into the world of Strictly. I'm so, so looking forward to it. I really can't wait."
Neither can north-east Strictly fans, who will be treated to seeing a top-flight role call of celebs and pros from this year's outing of the BBC's hugely popular show, as well as judges Shirley Ballas, Craig Revel Horwood and Bruno Tonioli.
Taking to the dance floor will be: Social media sensation Saffron Barker and AJ Pritchard, EastEnders actress Emma Barton and Graziano Di Prima, BBC Breakfast's Mike Bushell and Katya Jones, actor Kelvin Fletcher and Janette Manrara, Sky Sports presenter Alex Scott and Neil Jones, actress Catherine Tyldesley and Johannes Radebe, and CBBC presenter Karim Zeroual and Amy Dowden.
Stacey sees her role as keeping the Strictly party going for the show's fans across the UK and here in Aberdeen.
"There's a certain element of responsibility but I just want to make sure everyone has the most incredible time," she said.
"People love Strictly and I want it to feel like a huge celebration. I just want it to feel like a real fun party. I want everyone to be on great form, I want them to be up dancing, I don't want it to be reserved or straight or serious."
And it's no small matter to be hosting a show as spectacular as the Strictly tour – which is a massive undertaking.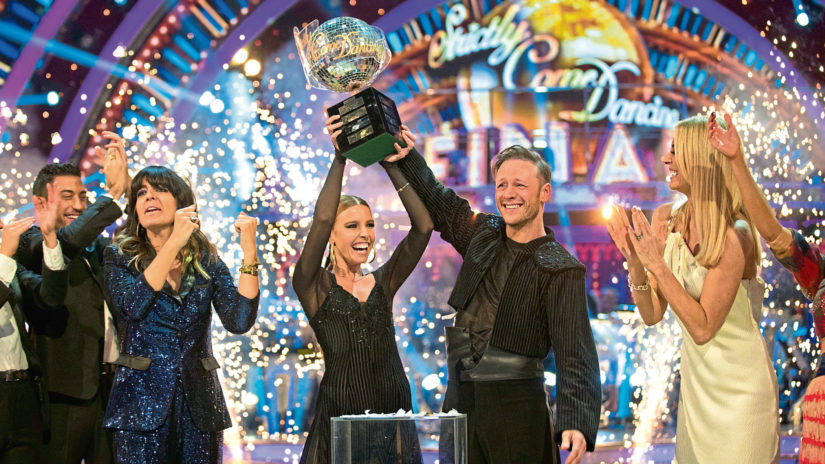 It involves six buses and 16 trucks taking it up and down the country. It uses a 90-strong crew, 500 cans of hairspray, 170,000 crystals, countless feathers and sequins, and a whopping 150 litres of liquid glitter. Then there are the costume changes: A dazzling 200-plus for the 20 performers and their dance partners (who do six routines each) and the extra dancers.
Stacey believes the spectacle is what has audiences flocking to arenas every year to see the show – and she's not worried about handling such huge crowds.
"The audience are the best bit. They all love Strictly. That's why they're there and they get behind everyone," she said.
Stacey says the crowds also makes it a real joy for the contestants, as she found when she toured with the live show after winning last year.
"When you're doing the show in the studio it feels quite contained and of course you understand that the nation is behind you.
"It's so lovely to see the little lads and girls dancing away, mimicking the routines they've learnt at home while following the series… it's a real family affair, appealing to all generations. That's the magic of the show, it's so inclusive."
As for the live element, she said: "Anything can happen. You can't 'take two' because everyone's there in the stands. But I thrive in that kind of environment."
Stacey is looking forward to being reunited with judges Shirley, Craig and Bruno.
"Shirley was always very complimentary and really supportive. It's great to have the kind of villain on the end with Craig," she laughs. "And Bruno is hysterical."
And she expects to be more modestly dressed this time round as host.
"My outfits, I suspect, are going to be a lot more toned-down and a bit more conservative because when you're out there dancing in your tiny Latin number you might as well be in a bikini."
Part of her wishes she was out there strutting her stuff on the Strictly dance floor, as she confesses: "I'm a tiny bit jealous that I'm not going to be dancing. I'm envious because I'd love to do it all again with the hair and the make-up and the sequins, but I'll be watching from the sidelines cheering everybody on."
It is now 15 years since Strictly Come Dancing first aired, and it is as popular as ever.
Stacey said: "It is still so huge and it is the nation's show. I truly believe that. You don't really understand the enormity of it until you become a part of it.
"It's people stopping you when you're out shopping going 'I loved the tango' and 'The waltz was beautiful'. "And it's a classy show that gets behind those who haven't danced before, and the audience goes on the journey with you. I think that's why it's such a success."
The broadcaster is delighted that Mike Bushell is going to be part of the tour with her.
"I am completely obsessed with him. I just think that he's remarkable. He's really exciting and I think he's so delighted to be there, which is what you want to see," said Stacey. "In fact, I'm going to ask if I can share a dressing room with Mike because I just love him so much. I think he's great."
Strictly Come Dancing: The Live Tour will be at P&J Live on January 21 & 22. For tickets visit pandjlive.com