Something wicked this way comes in macbeth with muscle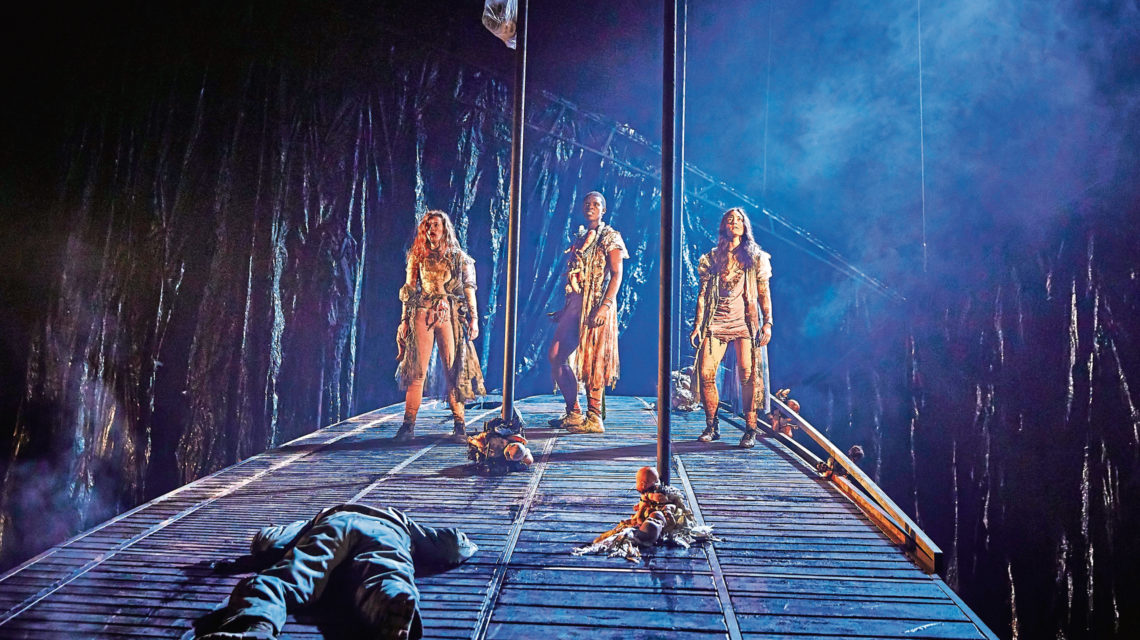 A near-future post-apocalyptic world where warring factions scrabble for supremacy in the ruins of a fractured society . . . if you're thinking Mad Max, think again. It's Macbeth.
But it's a stripped down, visually-stunning, muscular Macbeth that will take you right to the core of the story when it arrives at His Majesty's Theatre next week.
The version offered by the National Theatre – creators of War Horse and The Curious Incident Of The Dog In The Night-Time – is one everyone should make an effort to see, says Scottish actor Michael Nordone, who is taking on the title role.
"If you want to know the story of Macbeth see it told in a visually very exciting and entertaining way. If you want to hear the role of Macbeth done in a Scots voice with all its muscularity, then this is the one to come and see," he said.
One of the main differences is the way the play has been taken down to its very core, says Michael, who played Frisky in the BBC's Emmy-award winning series The Night Manager.
"You won't see the full version which you might read if you open the Penguin classics. It's an edited version with a few little changes here and there, to the benefit of the particular version we are trying to present. But you get the full story."
And setting "The Scottish Play" in a near future means this Macbeth has real resonance today.
"It's kind of set maybe 10 years in the future from this point. We have given it a very pertinent spin. Rufus Norris, the artistic director of the National Theatre is, like everyone else in the country, acutely aware of what is happening around the world with civil unrest, countries divided, split opinions – and this country is no different.
We are playing with the idea of what a place would be like only a few years after we, say, lost the internet, the National Grid collapsed, our Armed Forces and police on the street lost control. It would be a very different place. It would be a real dogfight for survival, with factions and militias popping up here there and everywhere and every five minutes people vying for control.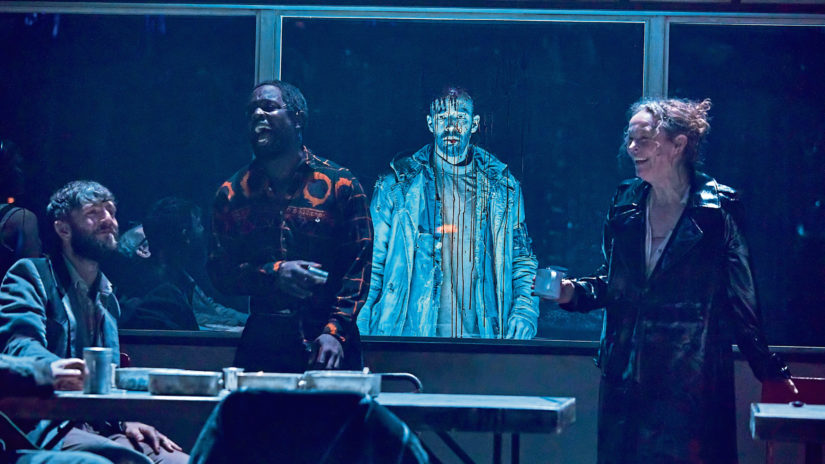 "We are acutely aware of what might happen when a country simply falls apart. We saw it 20 years ago when it happened in the Balkans in a flash. In these changing tidal moods of political upheaval, you just don't know what might happen." At the same time, Michael said the flavour of the play has a nod to the conditions Scotland found itself in during the mid-10th century when the "Blood Feud" saw a huge number or ruling monarchs in a short space of time.
"It was after that that a very good king called Macbeth appeared and was on the throne for 20-odd years.
"He brought a lot of peace and equilibrium to Scotland. Unfortunately, his reputation has been utterly destroyed by this Jacobean entertainer," said Michael adding it was possibly an early example of "fake news" from the pen of Shakespeare.
Yet in the midst of the blood, death and betrayal, Michael makes his Macbeth a very real man for the audience.
"He has to be very three-dimensional. He has to have a tight relationship with his wife. He has to be very much in love. He also has to be loyal to the king. These are important things to start with," said Michael.
"Once you buy into that, then you have to study the idea of being tempted. Macbeth, who lives his life as a good, loyal husband and subject to his relative the king, has his morality tempted.
"Every other human being in the world has faced this at some point. How steadfastly do you stand by your own morals and principles? He tinkers with the idea, but he's not that sure, but he's prompted by Lady Macbeth into thinking if you're going to be the king you have to do it this way.
"He takes a big risk against his better judgment and therein is the real tragedy of a perfectly good relationship that was destroyed and a whole load of other people were destroyed in the process."
Michael, who has also starred in River City and Rellik for the BBC, hopes this fresh approach will help break down the perception that Shakespeare is challenging.
"Absolutely. It's contemporised and very easy to follow. This production removes a lot of the 'stuff' you can get lost with in Shakespeare. It goes right to the nub of the narrative and is very clear."
Of course, The Scottish Play is one that has much theatre superstition about bad luck built around it . . . but for the most perfectly mundane reasons, said Michael.
"After Shakespeare wrote this play it was in the repertoire of his theatre company, the King's Men. They did a lot of daring things by other writers, but if you present a play and it's a flop they would drag out the favourites – and Macbeth was a fans' favourite. So companies would rush a production of Macbeth on stage in three days or something and things would go wrong, accidents would happen. That is simply why it has this weird reputation, although it is quite fun, all that stuff."
Still, does he have any pre-show rituals for Macbeth? "Have a good warm-up, be ready and make sure you go to the loo before you go on. If you are playing Macbeth you are on stage for an hour and 15 minutes in the first act, you don't get off," said Michael, laughing.
Macbeth is at HMT from Wednesday to Saturday