Simon plays it simple – Aberdeen comes first!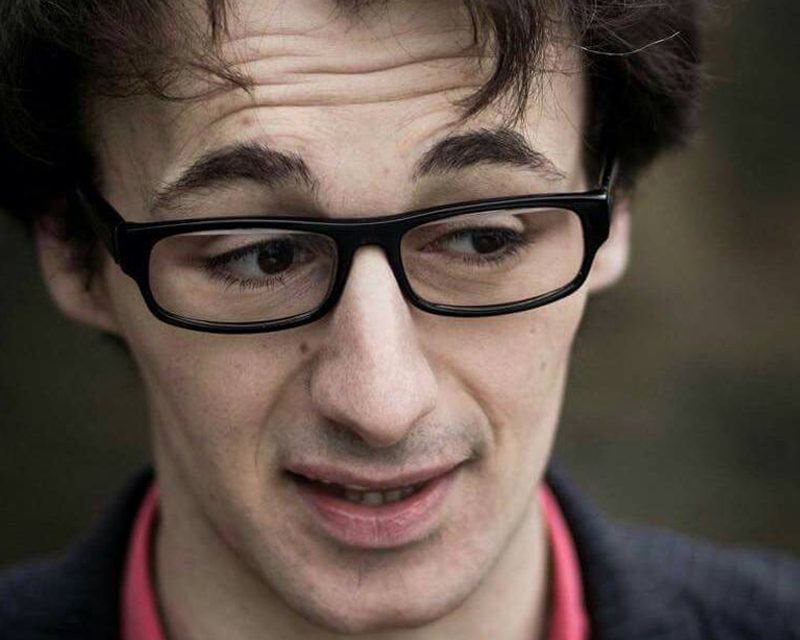 Normally comedians arrive in the north-east after premiering their new shows at the prestigious and mammoth Edinburgh Fringe Festival… but not Simon Caine.
He's doing it the other way around, when he unveils his new Fringe show at The Lemon Tree a week today.
And as an added bonus, he's even performing his festival show from last year – Every Room Is A Panic Room If You Overthink Enough – on the same bill.
"So basically it is going to be two Edinburgh shows for the price of one, it's going to be really fun," said Simon, who has played the Granite City just before the Fringe for the past two years.
"Because I have been bringing this almost-finished version to Aberdeen before Edinburgh, I thought 'Maybe they would like to see it finished, rather than this work-in-progress in note form'.
"Also they can see what they've contributed to the previous show, because their responses and laughter have helped shape it."
Simon said his new show is quite interactive and it's very much about various anxieties that crop up in his life.
"I just want to get people involved, I have some questions and answers and it goes back and forth," said Simon. "I am so bored of seeing comedians up on stage who just talk for an hour, but there's no connection there, you feel like you could be watching this at home on a DVD."
He said last year's show is about getting older and the realisation you are turning into your parents.
"A lot of the jokes make it obvious that I'm not avoiding that but I'm actually just becoming them, like we all do," said Simon.
Showcasing his Edinburgh show before the Fringe is not the only thing that makes London-based Simon stand out as a comedian. He even strives to make his delivery different.
"There's a trend in comedy for comedians to sound like comedians. Basically, because there's this ladder that's been made for us – do well on the circuit, get a tour, get a Netflix special, go on TV – a lot of them start to sound very much the same," he said.
"I get really agitated by the time they get to a point in that ladder because I think 'All the fun bit of you is gone, it's all kind of similar'.
"So what I've been trying to do is, instead of sounding like I'm an over-rehearsed robot talking at you, sound like a person who is sharing and coming up with ideas on the spot."
He aims, instead, to walk with the audience through the evening with some charm and a bit of a cheeky, sarcastic angle to it.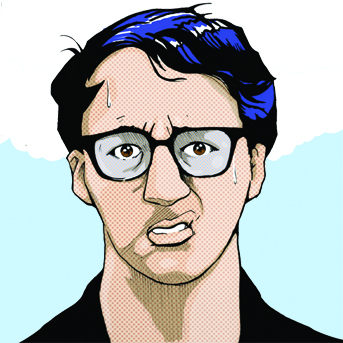 Simon also describes himself as more introspective than most comedians, something which can be quite hard to make funny.
"I see lot of quote-unquote political comedians doing jokes which are largely about how Trump looks and I just think 'You're not really tackling politics, are you?' You could just say something horrible about how someone looks in any walk of life. And I would argue there are a lot of Trump's policies that are very easy to mock.
"So I try to work with something like becoming your parents or realising your relationship with sex has changed as you hit your 30s. All your friends around you are having kids and all of a sudden you think 'Oh, that thing I have been doing for fun in my 20s is actually a functional thing'."
Simon first got started in stand-up courtesy of his early career writing jokes for people and brands to attract followers on social media. Some stuff they wouldn't like, others he didn't think they would like for their profile, and he wasn't particularly enjoying the job.
"A friend said to me 'What is it you like doing?'. I said, 'I really like making people laugh' and he said 'Why don't you go and do that?"
First though was the small hurdle of getting over his crushing stage fright, so he went on a stand-up comedy course to learn how to get over his nerves.
"It taught me how to get on stage without looking like I was scared out of my mind… which I was."
Simon said his first gig was "lovely", on graduation from his course surrounded by friends and their family.
"The second gig was just awful. I had set myself up in my head – 'I am the god of comedy' – then I went in front of actual people in a pub.
"Some of them didn't even know there was a gig on – and everyone was like 'You are actually disturbing our evening'. It took me about 50, maybe even 100 gigs to like it again. In hindsight, I don't even know why I carried on. But I love it now. If you have a bad gig it's the worst job in the world, but if you have a good gig – which I tend to have 99 times out of 100 – it's the best job in the world."
Simon Caine will be at Brewtoon Bar, Peterhead, on Wednesday and The Lemon Tree, Aberdeen, on Thursday next week