Sam adds X Factor to Green Day musical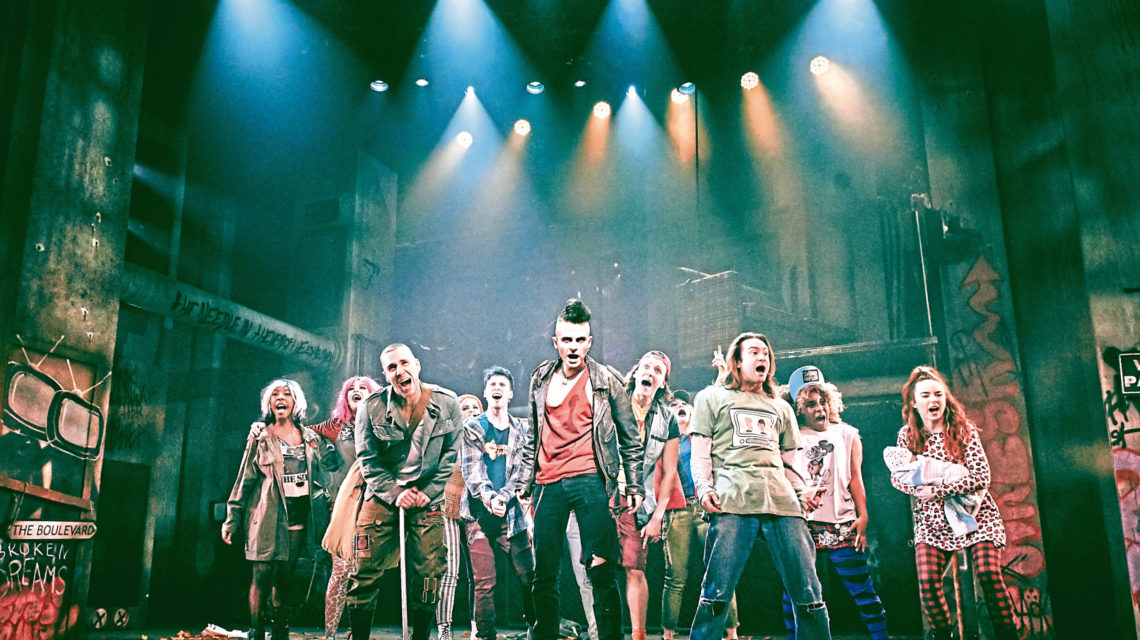 As we chat over the phone, X Factor star Sam Laverty mentions she's actually sitting in the warm sunshine of Greece.
It really couldn't be further removed from the dark and gritty world of disaffected young people, drugs and drink in post-9/11 New York, which she is portraying in the award-winning musical, Green Day's American Idiot.
"I'm in Greece at the minute because we're having a little break from the tour," said Sam, who was finalist in the X Factor in 2016. "It's been our first week off in a long time, so I'm just relaxing in the sunshine."
But from Tuesday next week she will be back in character as Whatsername in the show which has been wowing audiences across the UK.
"It's just a high-energy show from beginning to end and the story is literally carried though the music, which is different from other shows," said Sam.
"The show has the full entire American Idiot album, plus songs from other albums by Green Day.
"The scenes in it are really quite intense and we do focus in on some serious matters. It is just a great show, you come away from it and you do feel you have felt every emotion in that storyline."
Sam, will be joined on stage by Waterloo Road's Tom Milner – who plays the central character Johnny – and another X Factor alumni, Luke Friend, who plays St Jimmy.
And she says audiences can expect a powerhouse evening as the rock musical tells of three childhood friends trying to find meaning in their suburban lives after the attack on the Twin Towers.
"It is quite unflinching, it does home in on some quite traumatic scenes and it's quite heavy. But the way we have pursued it is quite knowledgeable and you can come away from it having learned a lot.
"We have really researched and looked into the intense drug scenes for our main character to make it true to what would happen in real life. It really is played out to silence in the whole theatre."
The musical is now in its 10th year and is based on Green Day's seminal American Idiot album, which this year marks its 15th anniversary. Sam says it is still as relevant today as when it was first staged.
"The whole show does hone in on factors and things that are still going on in the world now. You can see how we have referenced that.
"No matter what age group comes to see the show – although I would definitely say 14-plus – they still understand it in different ways and relate to that.
"I think it is 100% an important show."
The show is almost entirely sung through, with little dialogue for the main characters, which means iconic songs like Boulevard Of Broken Dreams, Holiday, 21 Guns and, of course, American Idiot drive the narrative forward.
"The way we have to tell the story is through the music and how you see us on stage, so it's important for us to get the message across so you can follow the story with us," said Sam.
"The way it has been directed and choreographed is really clever. But the Green Day songs drive it from beginning to end. As soon as the first song, American Idiot, starts we literally are on the album until the end of the show."
And there are some absolutely stunning numbers in the show, with Sam citing a couple of personal favourites.
"Within the show Letterbomb is my favourite. That's my main song, when all the girls come on stage and it's a really female empowered moment," she said.
"Also, I open 21 Guns and it is such a powerful moment from what you see has just happened on stage. It is a heart-stopping moment."
American Idiot is Sam's first foray into musical theatre and she's loving the experience.
"It's so different to what I have done before and I'm so grateful to work with such amazing people. I have learned so much and I'm still learning. I definitely have the bug, so hopefully this is just the beginning."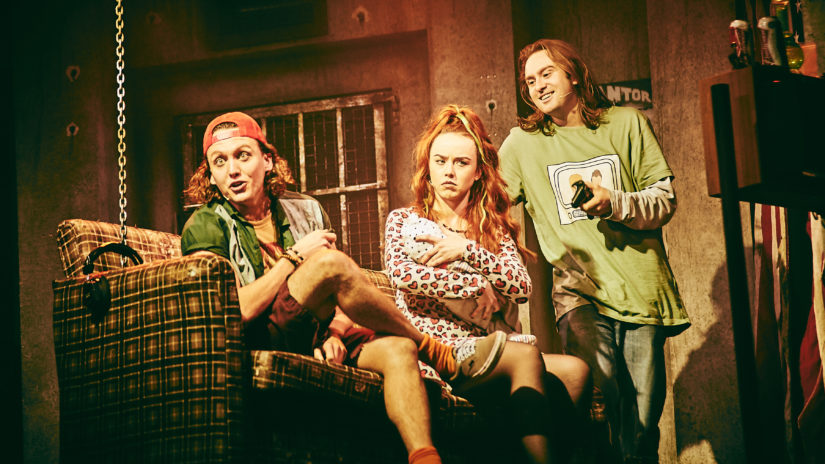 She has also worked hard to get into character as Whatsername, Johnny's love interest, even as he goes down a path of drugs and drink.
"She's the angel on Johnny's shoulder. He's going down a path of drugs and drink and getting torn into everything he shouldn't and I'm on his shoulder saying 'you don't need all of this, you can have a good life with me'.
"But when it gets to the point in Letterbomb where he says no to me, there's only so many times and she snaps and says 'that's enough' and I find my independence from him.
"It's an intense show and character to be in, but I think any female has probably had one person in their life they've tried so hard to take under their wing and comfort but have been rejected."
Audiences, too, have been loving the show and they have been drawn from a fairly diverse demographic.
"It's been a big mix age-wise and audience-wise. We have had diehard Green Day fans with every single badge and T-shirt, which is great, and they come to every single show, including matinees.
"Then we have musical theatre fans who have never heard of the show, but think it's something different to the usual. It's a great mix."
Sam is delighted to see the X Factor fans in the audience.
"That's been really nice for me. I've had people who have come to see me in my shows, come to see me in this.
"The whole X Factor experience was amazing. It was such a great platform for me and I enjoyed every single moment of it. It was the best thing."
And she's looking forward to welcoming many more along for American Idiot's week-long run at HMT.
"Enjoy the show, really feel what we are trying to say and be with us. It has everything you want and some things you won't expect as well," Sam said.
Green Day's American Idiot is at His Majesty's Theatre from Tuesday to Saturday next week.