Russell Kane brings his The Fast And The Curious show to Aberdeen's Music Hall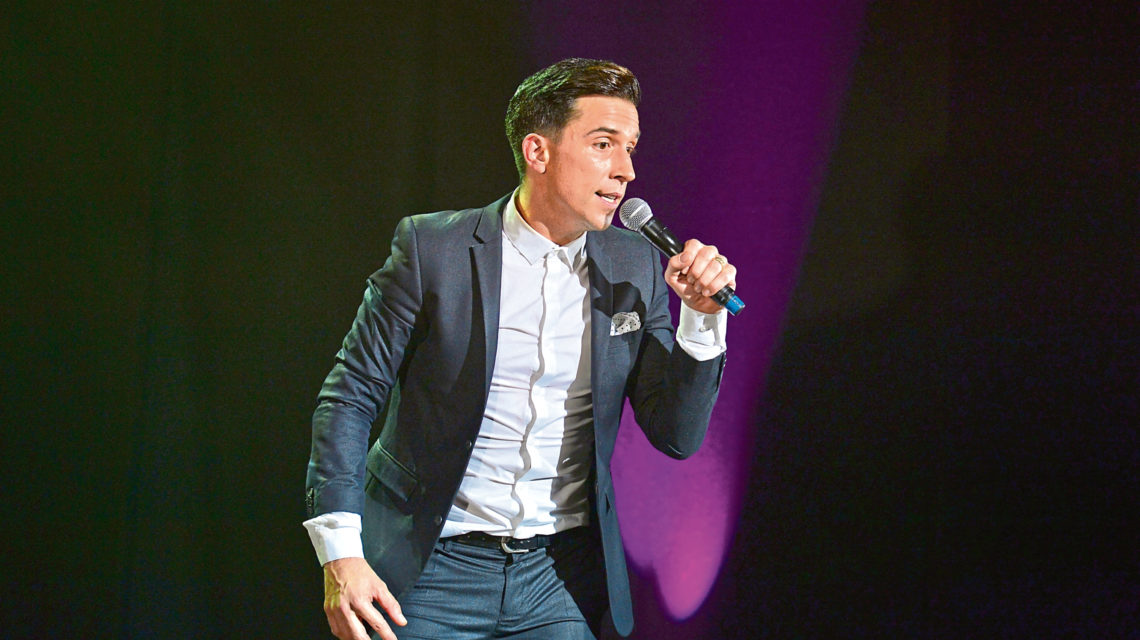 It's quite fitting Russell Kane's new show is called The Fast And The Curious… because even just talking about it turns him into a full-on whirlwind of ideas and laughter.
From politics to philosophy, his relationship with his dad, to his approach to staying sharp on tour, he is relentless, clever and funny.
All of which will no doubt be more than apparent when he takes to the stage at the Music Hall this Saturday.
"It's exactly as the title says, it's a mental (expletive) running around inquiring about everything. High speed, observational, obviously very funny, comedy about life," said Russell.
"The jumping off point is about how there are two tribes in the world. There's the really energetic people who get stuff done, then there's the sloths with their eyes half-closed, doing Buddhism when they're 17 and never really worried they are overdrawn on their accounts. There's the fast and the curious tribe then there's the Dalai Lamas who just don't let stuff worry them.
"Then from that I just demolish my whole family, as usual."
It is certainly finding its fans… and more of them, too, as the tour has been constantly extended up to an eye-watering 110 dates so far.
So it is surprising when the Essex-born comedian refers to it as "just" 110 gigs.
"It's a lot less than last time, it was 180 dates last time. It feels a lot less to me, and that's because I'm doing bigger rooms," he said.
Not that he doesn't enjoy the smaller ones – he has a particular soft spot for The Lemon Tree – "I am a little bit nostalgic for my days there, it's such a banging historic venue".
But even if it is "just" 110 dates, Russell has a serious approach to keeping his famous energy levels up while he's on the road.
"I'm very careful with my fitness levels and my nutrition. I have quite a sports approach to it.
"Continuing with the sports metaphor, even in the summer when I've nothing on, I gig three times a week. Even if it is a pub with 40 people, unlisted, I turn up with no microphone, no lights, no matter. That keeps me fast and fit. The way I practise comedy is like boxing, it's the closest thing I can think of. It's constant fitness, physical and mental, constantly keeping in season."
When it comes to creating a show like The Fast And The Curious, Russell has a fairly straightforward approach.
"The easiest bit of the process is writing the show for me, it comes to me like eating or breathing," he said.
"I think of the 10 funniest things that happened to me that year, I go into a room full of 30 people at a preview show and just start describing them. Whichever gets the biggest laugh I keep them and go back the next night and try some other stuff – by the end of doing that 30 times, I've always got 60 minutes. Always."
Russell said he doesn't "write" the show but works off bullet points he's written on his hand before road testing it at previews.
"I work more in an oral tradition, listening to what I've said and honing the stories from memory."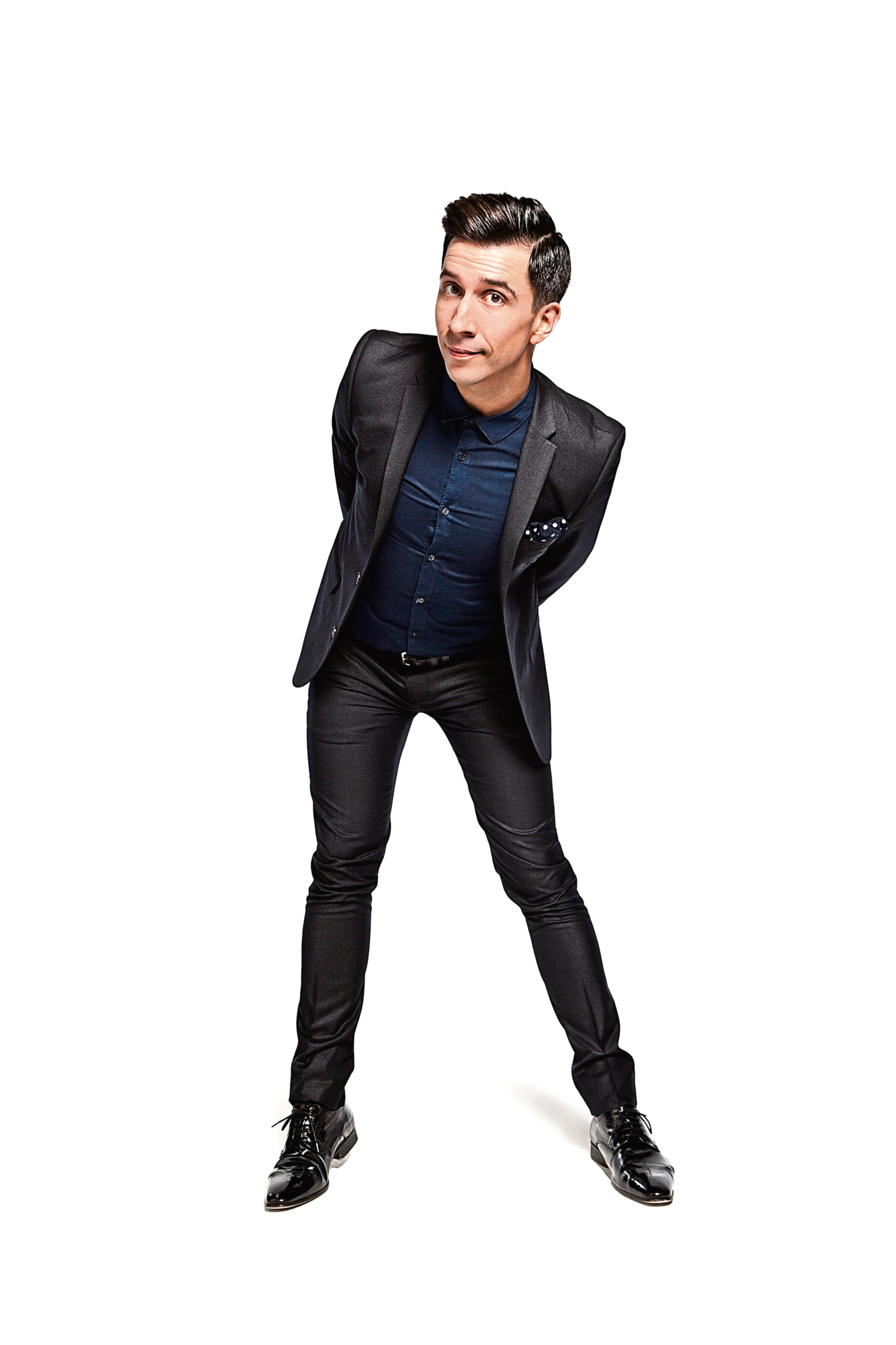 Not that Russell has any qualms about writing. In fact, his new book Son Of A Silverback is due to be released at the end of this month.
It's built around his relationship with his dad – also the subject of much his comedy – who he describes as a body-building, steroid-using, alpha-male.
"I wanted to write a book about fatherhood, like a self-help book for new dads," said Russell, who is a father himself.
"I started writing about my dad in it, and my editor said 'why don't you just write a book about your dad that accidentally tells your story at the same time'."
The book covers his dad's story from his birth in 1941 to his death from a heart attack in 2003.
"That enables me to tell my mum's story, my alcoholic nan's story and of course my story which kicks in in the '70s," said Russell.
His favourite story concerns one of his dad's first dates with his mum to a nightclub. As a body builder he needed to have specially-made shirts to fit him. "He turned up feeling like the nuts, with my mum, in his Ford Capri, and there was a guy wearing the same shirt as him. He got out of the car, tore his shirt off and slashed it to pieces in front of mum, then kicked it into the dirt and drove home topless in a temper."
Russell said there was a chronic mismatch between him and his father.
"There was just nothing we had in common, it was a cultural war zone from the moment I hit my 11th birthday. If you have a bouncer, alpha-male, steroid injecting silverback Neanderthal for a dad, and I'm skipping around learning songs and poetry, you can imagine the alarm bells that were ringing in his head."
Russell said his father died the exact month he started stand-up. In fact, he doubts he would have had a career in comedy if his father survived. He wouldn't have had the guts to do all the comedy about him on stage.
"He didn't have a sense of humour about himself. Not only does my book end when I start stand-up, but so does my dad end. It all ends at the point where everything begins for me. That's a pretty bleak thing to admit. Your life didn't begin until your dad died is a horrible thing to say but I have to admit it's the truth."
Russell said while his story is very Essex-based, the repressed dad with the slightly more expressive, liberated, born-after-1960 son is an archetype repeated across the British Isles.
"That clash is very, very fertile but I've never seen it laid down and analysed properly. I thought if I do it belly-laugh funny – that was my rule, there needs to be a belly laugh every three pages – then I could have a hit. I might not. Who knows."
Not content with authoring books, Russell is also busy working on his Radio 4 show, Evil Genius, which he is working on turning into a TV show for the BBC.
"We take icons from history and I fling mud at them until the panel are so confused at the end they have to vote evil or genius. They can't go somewhere in the middle."
"My favourite episode I've ever done is Gandhi because that messed with people's heads."
First things first though, and right now Russell's focus is on his tour – including entertaining his Aberdeen fans on Saturday.
His advice is straightforward. "Fasten you seatbelts and strap in."
Russell Kane: The Fast And The Curious is at the Music Hall on Saturday