Review: Unforgettable Tosca by Scottish Opera puts on breathtaking show at Aberdeen's HMT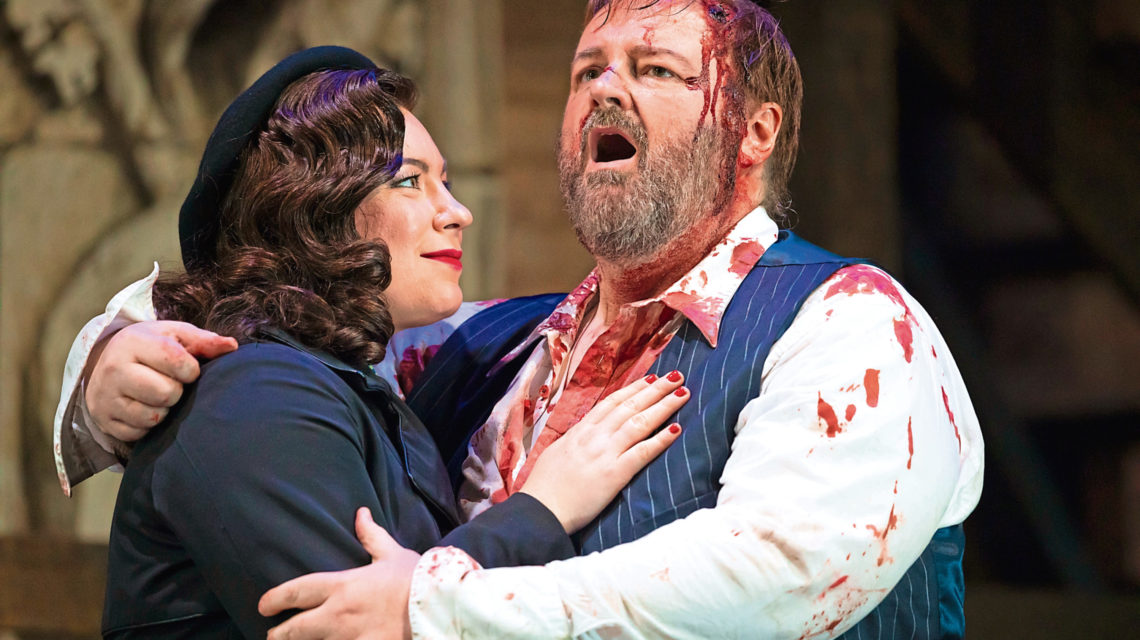 What do you get with an opera written in 1900 in a revival of a production that is 40 years old? Sheer brilliance for today's audiences, that's what.
It doesn't hurt Puccini's Tosca is one of the best-loved operas of all time and Scottish Opera is a world-class company.
And while Anthony Besch's stunning and powerful production may have first been seen in 1980, the singers and orchestra on this tour are very much the cream of modern talent.
Natalya Romaniw as Tosca and Gwyn Hughes Jones as her painter lover, Cavaradossi are an inspired pairing, both singing with passion, clarity and power together. The pair have a tangible chemistry that drives home the shocking nature of this tale of love, lust, jealousy, hate and tragedy in a time of political tyranny.
They shone in their own right too, with Tosca's two most famous arias. Natalya's Vissi d'arte, was breathtaking and merited the spontaneous applause that broke the sung-through nature of this version.
Meanwhile, Gwyn's take on E lucevan le stelle was heartbreaking. You could feel the despair of a man who wanted to live in the face of impending death.
Both were matched by Roland Wood's brilliantly repellent Scarpia, the sadistic, sexual predator police chief.
Besch's decision to shift the setting of this story into Mussolini's wartime Rome still adds visceral oomph. Seeing Scarpia and his thugs as Fascist-uniformed goons gives a chilling sense of menace to proceedings and not a little relevance for today.
An unforgettable night at the opera, Tosca is on again tomorrow.