Review: Stunning Rigoletto packs a powerful punch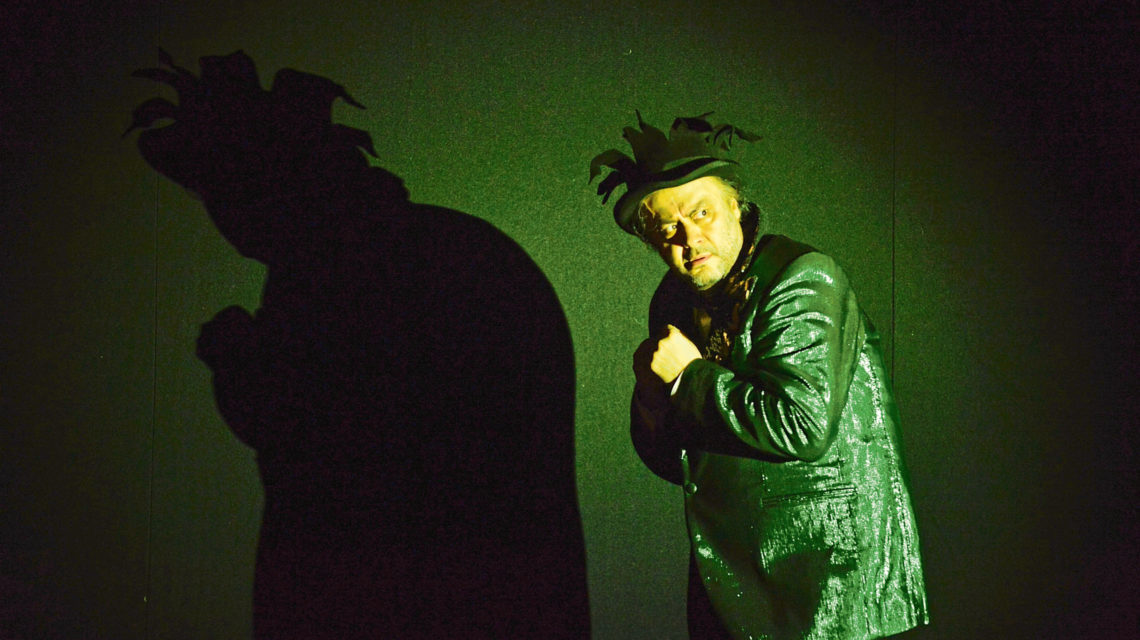 With the darkness at the heart of its story – women used as disposable playthings – put front and centre, this is a Rigoletto of the MeToo era.
Of course, it is still very much Verdi's masterwork of a father's suffocating love and fear for his daughter, betrayal at the hands of a lothario duke and revenge which takes a tragic turn.
But here the sheer distastefulness of the debauched court is punched up, such as leering courtiers dancing with mannequins a step away from sex dolls. It all adds real impact to an already powerful classic, in this revival of Matthew Richardson's acclaimed 2011 production
The latest outing is blessed with three leads who are at the top of their game.
Tenor Adam Smith gives his duke a boyish charm, but lets that mask slip to show the callous man beneath. His La Donna E Mobile is not some light froth. It punctuates just how  cruel he is.
Lina Johnson is in stunning voice as Gilda, Rigoletto's innocent daughter and doomed daughter. Her clarity, precision and emotion is a delight to listen to.
The star of the piece, though, is Aris Argiris as the hunchback fool. He captivates from the moment he dances onto the stage, both with his baritone voice and his acting, perfectly capturing Rigoletto's descent from acid-tongued viper to a broken and lost soul.
As solo voices they are all wonderful. When singing together they braid into something spellbinding which takes Verdi's rich score to another level.
The work is staged on a stripped down but compelling set which perfectly frames the talents of the cast on stage in the simplest way, while still throwing up stunning imagery. The crow-like courtiers, flocking together, grasping and pawing as they pass an abducted Gilda along their line will live on in the memory for some time.
And the Orchestra of the Scottish Opera, under the baton of conductor Rumon Gamba, rarely sounded better.
Scottish Opera's Rigoletto will be at the His Majesty's Theatre on tomorrow. Scottish Opera will also offer an hour-long taster to the work, Rigoletto Unwrapped, at HMT at 6pm tonight.