Review: Stereophonics return to Aberdeen at P&J Live had it all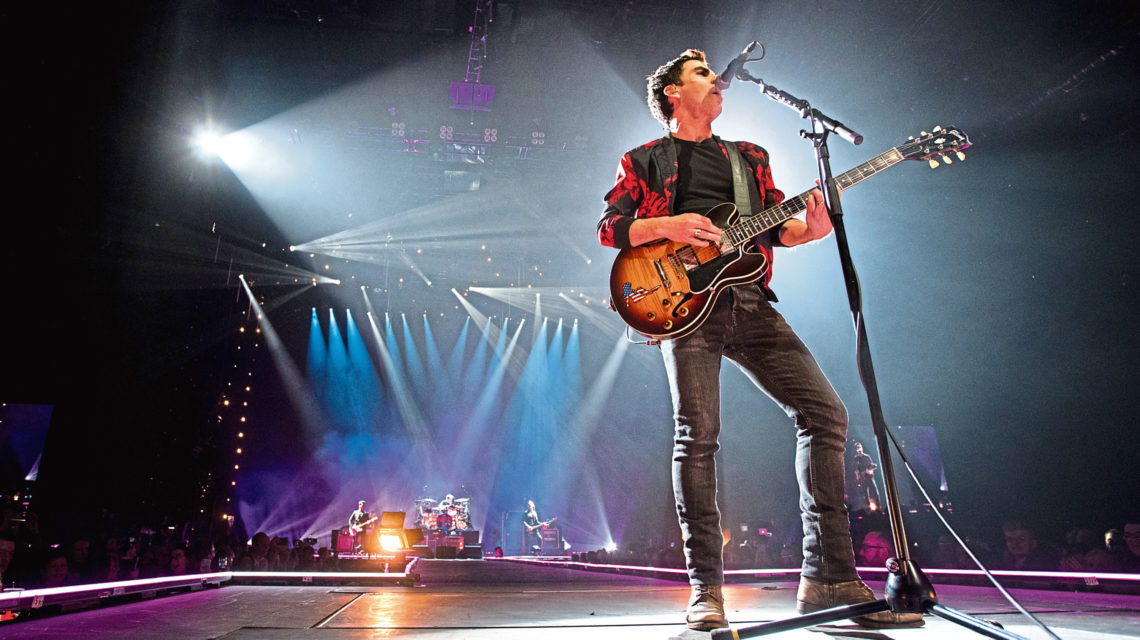 Rockers, ageless and simply British music icons, Stereophonics were back in Aberdeen.
Since the north-east last saw Stereophonics, they almost lost their frontman Kelly Jones but now are back, touring a new number one album Kind.
Alternating old-time favourites with new crowd-pleaser hits, Kelly, Richard Jones, Adam Ziai and Jamie Morrison rocked P&J Live last night.
Opening before them, the band Wind & The Wave put the audience in a good mood with their new song The Redhead in Aberdeen.
Afterwards Stereophonics walked on stage with the confidence only rock stars like them can have.
As they started playing C'est La Vie, the audience was immediately stunned by the colourful strobe lights reflected on a disco ball.
Following with I Wanna Get Lost With You and Bust this Town, the concert picked up on the themes of friendship and love with the audience clapping along.
"Do you wanna sing Aberdeen?" asked Kelly as the band started playing some of their classic hits.
In answer people started chanting immediately on the notes of Maybe Tomorrow.
By the time the band was playing Have a Nice Day and Traffic people were dancing, jumping and climbing on each other's shoulders.
The night slowed down to the beautiful notes of Graffiti On The Train and the soulful-gospel highlight from Kind, Make Friend with The Morning.
Kelly got to everyone's heart with his impeccable and touching piano-tribute – Before Anyone Knew our Names – to his long-term friend Stuart Cable.
At the end of the night, the encore featured ukulele sounds in Elevators, Sterephonics' best anthem Just Looking and their UK number one single Dakota.
From a theatrical stage, to Kelly's rasping iconic voice, to amazing songs, a lot of passion, the show had it all.