Review: Lulu turns up heat in top-class Aberdeen show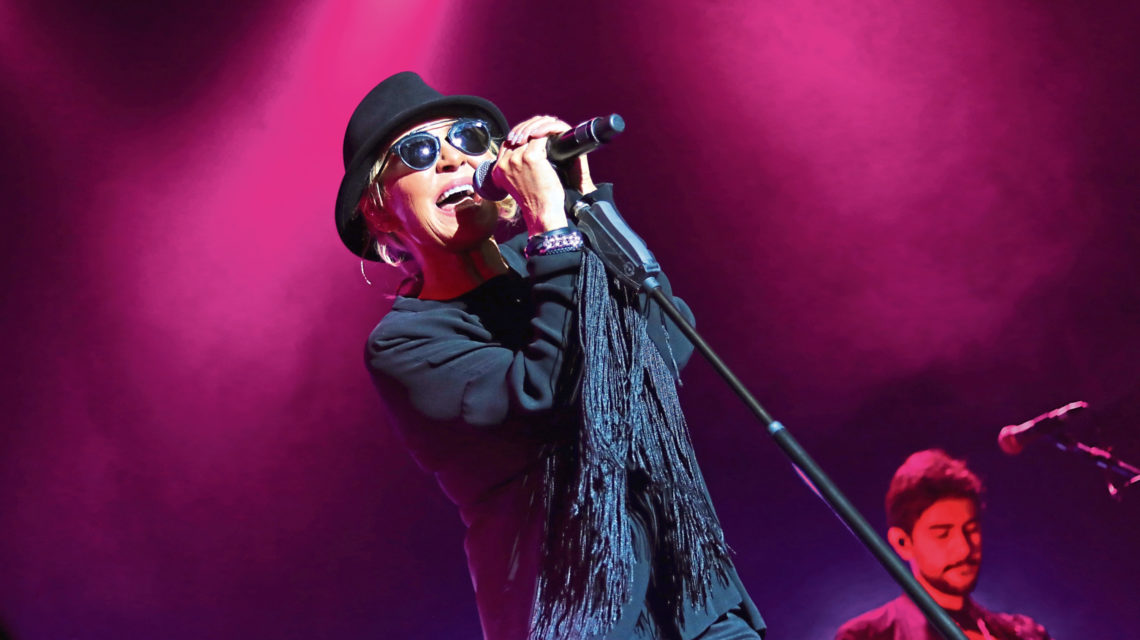 If Lulu needed to convince us her passion for performing is still burning bright then it was job done at the Music Hall yesterday.
She exploded on to the stage with a rip-roaring version of Shout, the hit that made her name aged just 15, and kept the burners on full for a good two hours of the musical highlights of her career.
Aptly named On Fire, Lulu's show is a whistle-stop tour of her five decades-plus in the music business, from that first teenage hit, through a kaleidoscope of hits, interspersed with her musings on her life and career.
Backed by an extremely impressive five-piece band, and a highly polished light and video show, the Scots songstress proved her unmistakable, soulful voice still boasts an incredible range. Bounding across the stage, she urged her audience to get to their feet and join in, and they were soon dancing along.
As images of the many stars she's worked with over the years flashed up behind her, Lulu delivered classics inspired by the musical greats like Bowie's The Man who Sold the World, Neil Diamond's The Boat That I Row, and Womack and Womack's dancefloor favourite Teardrops.
The tempo was slowed a little for an emotional video tribute to her ex, the late Maurice Gibb, which led on to a version of the Bee Gees' gorgeous To Love Somebody, with the backing band recreating the Gibb brothers' lovely harmonies to perfection.
Highlights for me were the soaring To Sir With Love – a beautifully written track, which has really stood the test of time, and I Don't Wanna Fight, performed as a captivating duet with the keyboard player.
Poison Kiss, one of a number of songs Lulu has written with brother Billy Lawrie, was an interesting, rocky diversion while Where the Poor Boys Dance was a folksy delight.
She may have passed her 70th birthday, but Lulu showed no signs of flagging as she powered through the evening, obviously delighting in the audience's enthusiastic response.
Relight My Fire, which she originally performed with Take That, had fans cheering for more – which they got with, appropriately, I'm Still Standing.
A great night delivered by a national treasure and a top team of musicians.