Remember their name… Aberdeen's treading the boards!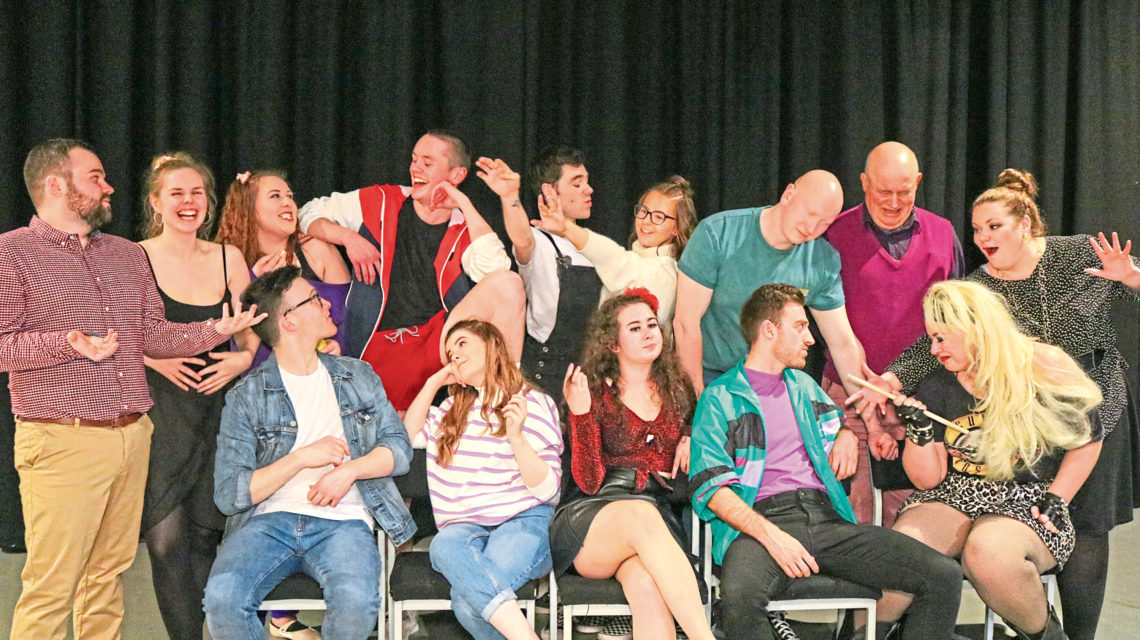 Treading The Boards have it nailed when it comes to the line "remember my name" from the classic musical Fame.
After all, this student-run musical society has been a hit in Aberdeen's cultural life for three decades now.
And to mark their 30th anniversary, the company will be staging Fame at Aberdeen Arts Centre next week – and they want north-east audiences to join the party.
"We are all very excited, it's such a fun show, so we are really excited about getting on stage and sharing it with everyone," said Aimee Adesina, who is the choreographer for the show.
"You can expect a lot of dancing, a lot of great acting, a lot of fun, with a different take on it. TTB has a wide range of abilities and one of the best bits for me is that everyone is having fun, no matter if they're not the strongest dancer or have been training in ballet for 18 years. They are performing their hearts out… and the quality is still there and they put on a great show."
Aimee said Fame was chosen as the special anniversary production as it provides a spectacular showcase for the diverse talents of the diverse group.
"When we were thinking about a show for the 30th anniversary, we wanted a show that is recognisable and a big show to do. We thought Fame would be a great show to catch everyone's attention and celebrate our 30th anniversary in style," said Aimee, adding while Treading The Boards Musical Society runs under the auspices of Aberdeen University Students' Association, it is open to anyone.
Aimee said she enjoyed the challenge of choreographing the show, the biggest scale production she has used her dance skills on.
"The biggest challenge is the cast are of different abilities so you have to make sure everyone is challenged but everyone is supported. I want to make sure everyone looks good and is confident in their moves. Also, there is such a variety of dance styles, ballet to samba, to jazz. It's a case of incorporating all of that, especially with people who have never danced before."
And Aimee is confident audiences will enjoy the show.
"I think they will laugh a lot – there's a lot of great humour in the show – and also be moved, there are a lot of tender moments. And there's also a lot of fun dances that will make them want to get up on their feet."
Studying economics at Aberdeen University, Aimee is delighted Treading The Boards has reached the grand old age of 30.
"The first show they did was The Boyfriend when a small group of students got together and decided they wanted to put on a production," she said.
"I don't they could have foreseen it would still be going 30 years on. I think musical theatre is such a magical experience for everyone involved."
And Aimee, for whom Fame will be her fourth and final production with Treading The Boards, is confident the musical society will be around for some time to come.
"In the future, we hope to be doing many more shows, bigger shows and continuing to challenge ourselves," she added.
Fame is at Aberdeen Arts Centre from Wednesday to Saturday next week. For tickets visit aberdeenperformingarts.com