Paul Chowdhry: Aberdeen is comedian's final show of tour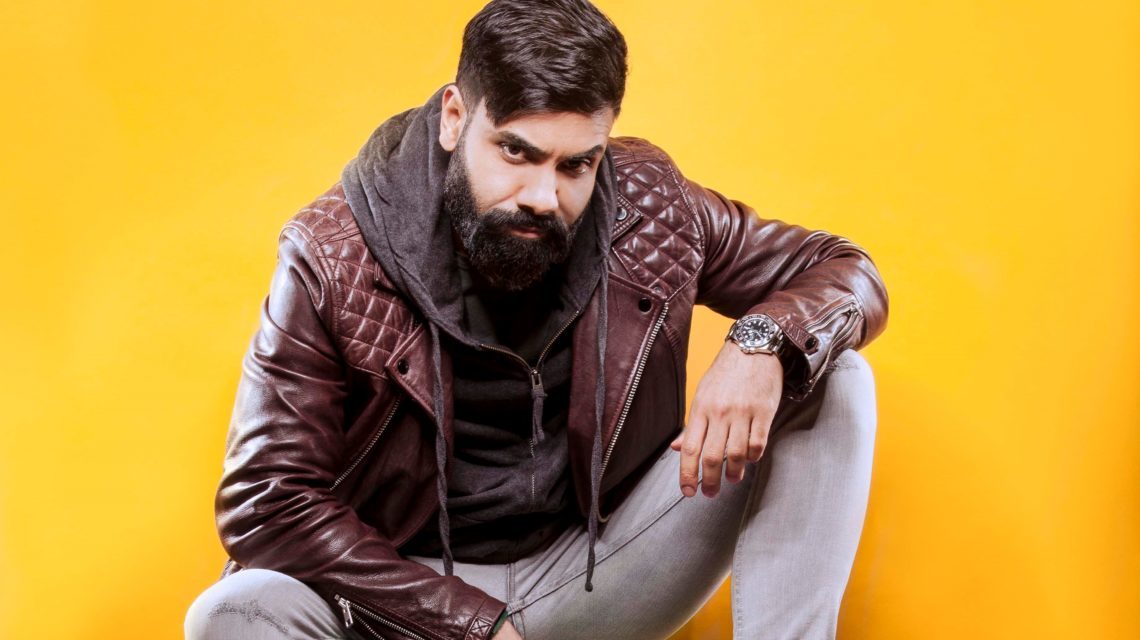 When the curtain comes down on comedian Paul Chowdry's show at His Majesty's Theatre next week, it also comes down on his extensive tour.
The acclaimed funnyman has performed his Live Innit show more than 150 times in places ranging from the UK to Australia and New Zealand  – with more dates being added all the time because of demand.
Paul has a huge online following – his videos have been viewed more than 35 million times, has toured extensively and appeared on TV shows ranging from hosting Stand Up For The Week and taking part in 8 Out of 10 Cats and Taskmaster.
Society caught up with him before his Granite City gig.
---
Are you looking forward to coming to Aberdeen?
---
Yeah. I haven't been there for quite a number of years, so it's good to see the differences in different parts of Scotland. Obviously, I've done Edinburgh over the years and Glasgow, which is a bit, as they say, rougher. So I'm looking forward to appealing to the more sophisticated parts of Scotland. Obviously, Aberdeen is my favourite. I love the Doric.
---
What can we expect from Live Innit?
---
I've been touring this show since September, so it's ready to be watched now. It's kind of an autobiographical show about my life so far.
The kind of stuff I've been through – like being mistaken for a terrorist online and ending up on Crimewatch.
Basically, a photofit ended up on Crimewatch and people started tweeting my picture along with the artist's impression.
I had to leave the country and go into hiding for six months, apart from that it was fine. Luckily it was just before the tour started, so I had to write the show in the Bora Bora caves of Afghanistan.
---
Your are touching on some big themes in the show such as mental health. Why?
---
It's interesting how the world has opened up to this as a subject now.
I remember when depression wasn't fashionable and now everyone is talking about it. It's interesting how you can bring it up in a comedy show.
After things like Robin Williams people didn't expect comics to have the same emotions as normal human beings.
They think we are different, always laughing and running around throwing custard pies in each other's faces. It just doesn't work that way.
So I talk about mental health and how in different communities it's perceived in different ways. Hopefully we can help each other when it comes to situations like this.
---
Is it important to you to get that message out?
---
I thought it was the right time. You have to talk about what's important to you at that time of your life, otherwise it just doesn't quite work, unless you are doing one-liners and stuff. When it's an autobiographical show, you have to have some kind of emotion behind it to sell the joke.
---
Is this something you face, then?
---
I think everyone does. It's a natural human instinct, isn't it to go through ups and downs? It's managing to balance out the two.
---
How are audiences reacting to Live Innit?
---
It's been good. It's been extended.
The actual tour ended just before Christmas and then it got extended from February to this Aberdeen show.
So I did Wembley Arena, five nights at the Apollo in Hammersmith, two at the Apollo in Manchester and then another 140 odd dates on top of that.
---
Do you get nervous about performing live still?
---
Yeah. You try and get a little bit hyped up. You need a bit of an adrenaline rush or you can't go on – I can't go on like this.
But normally the audience do it, when you can hear the crowds and feel the energy in the room.
I've got to the level now where there's an excitement in the room and people are looking forward to seeing me. There's a fan base that wants to see what I have to say next. And the improv and stuff keeps me going.
---
So who is in your fanbase?
---
It's a diverse and eclectic audience. I get all ages, all races. I am quite a privileged position to have so many different people coming to my shows.
---
How have you built that?
---
Not intentionally. I didn't go out thinking I want this, this and these kind of people to turn up. I think you just do what you do and people come to the shows.
It's nice having everyone in the room at the same time, so we can all laugh at the same things.
Essentially we are all the same as human beings, we all go through the same type of things and emotions – hopefully laughter will be included.
---
Where does your inspiration come from?
---
I draw on my own life, I look to news and current affairs and that tends to influence my, say, online videos.
It's probably more the online success that has brought me a big audience.  That's kind of what's made it possible for me to do almost 150 dates on the tour.
---
What inspired you to become a stand-up?
---
I used to watch a lot of stand-up growing up. A lot of Americans like George Carlin, Richard Prior, all those kind of guys.
I also used to watch Morecambe and Wise, even Russ Abbott. Even now if I wasn't doing this (as a job) I'd still be doing it as a hobby.
---
How do you feel about Aberdeen being your last show?
---
Most people would have ended it at Wembley … I have ended it in Aberdeen.
---
So when the curtain comes down in Aberdeen and you step off stage, what's the first thing you are going to do at the end of that long tour?
---
Look for some good food. That's how rock and roll I am. A rock and roll soiree at the end of it, with some fish and chips.
---
And what after the tour?
---
I am also doing a TV show for the BBC. It's quite a mainstream show, watched by a much-more senior audience.
---
Ultimate ambition?
---
It's this… being able to wake up at 9 in the morning and talk to you at 10. It's probably just doing stand-up, entertaining people for a living.