Paul aims to serve up laughs galore as Aberdeen panto's 'daft boy'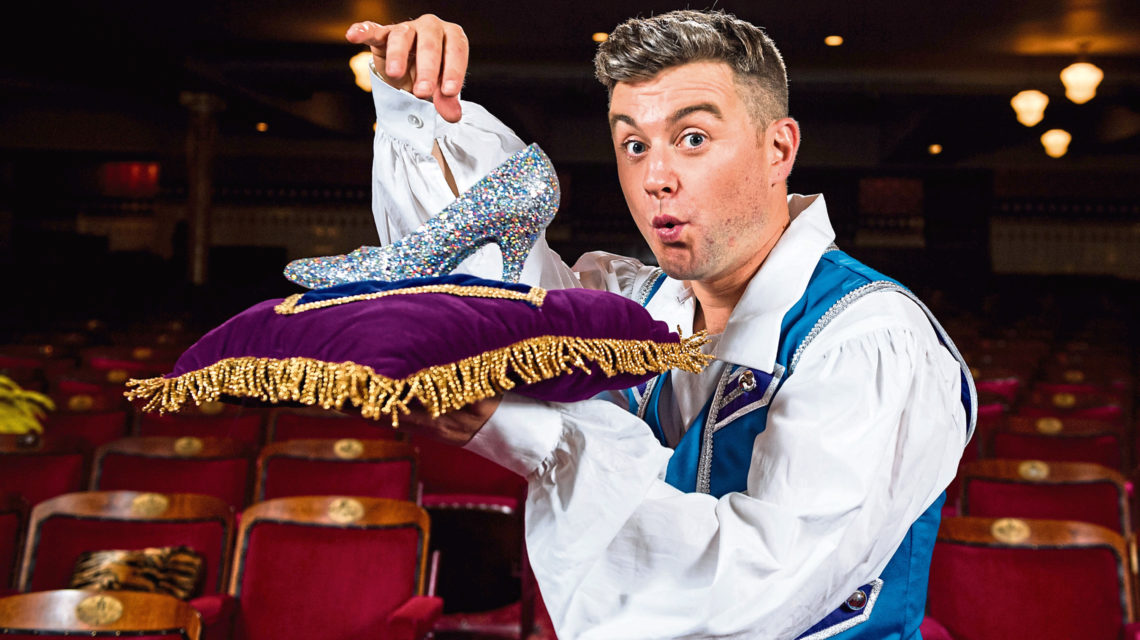 Paul James Corrigan shall go to the ball… and he can't wait to work some Christmas magic in His Majesty's panto debut in Cinderella.
"I feel ready and I feel excited," said the actor, who is taking on the knockabout hilarious role of Buttons.
"I have performed in pantos before and played Buttons before…but never played it on this scale, at HMT level."
Paul, who is best known for his roles in River City and Gary Tank Commander, will be joining a glittering line-up for HMT's festive treat, including Louie Spence and Laura Main.
But it will be Alan McHugh, His Majesty's hugely-popular dame, he will be working most closely with, forming the comic double act that is the bedrock of the panto.
He's stepping into the "daft boy" role played by Jordan Young for the past 12 years.
"Jordan's a good friend of mine and obviously the audience love him and what he's done, but I believe I'll bring something completely different to the role as I have a certain style. But it's big shoes to fill, he's a fantastic actor."
Paul said he will bring the energy needed for the role of Buttons as well as the lovable qualities needed for the daft boy.
He's also looking forward to returning to His Majesty's.
"I have done a show at HMT before, with Sunshine On Leith and the audience were just unbelievable," he said.
"The audience are quite close and the noise is goosebump material. So I just hope they like me."
Paul is looking forward to being reunited with Alan.
"I've known Alan for a while and we've worked together before," he said, adding he has already appeared in other pantos written by Alan – who has also penned Cinderella.
Most recently he and Alan were partnered in the acclaimed It's Behind You, part of the A Play, A Pie & A Pint series in which they played a panto dame actor and his comic boy partner.
"I think that gave a bit of a flavour in terms of how we work together," said Paul.
"We can bounce off each other. The quickness is there, the sharpness is there and now I'm really looking forward to building on that in the panto."
Paul said a tremendous amount of work goes into making the comic exchanges and chemistry between the dame and Buttons look as easy as they do.
"After doing it a few times, you get the gist of what needs to be done. You know what's expected and you know it takes a lot of work to get to that, but you also know you will get there.
"The bonus is having worked with Alan before, it's relaxed me a bit. I'm not walking into some other big theatre and a big dame and saying 'hello, I'm Paul and I'm going to be sharing all your gags'.
"Alan said 'you'll be fine, we'll look after you and the audience will love you'. I'm very lucky with that."
Paul says Aberdeen audiences are in for a treat with Cinderella, which will include a host of spectacular special effects.
"I can't give them away or it will spoil the magic for the kids, but I'm really excited about it," he said.
"But you can expect a lot of magic, a lot of laughs, a lot of surprises. You can just expect a brilliant day and night out for everybody, for the adults and for the kids, grannies and grandpas, aunts and uncles, everybody.
"I've read the script and there's some really good stuff in there. It's stuff that I've watched on stage being in the audience and gone 'aw, that looks amazing' and now I'm getting to do it. It's overwhelming a wee bit and I can't wait to get started."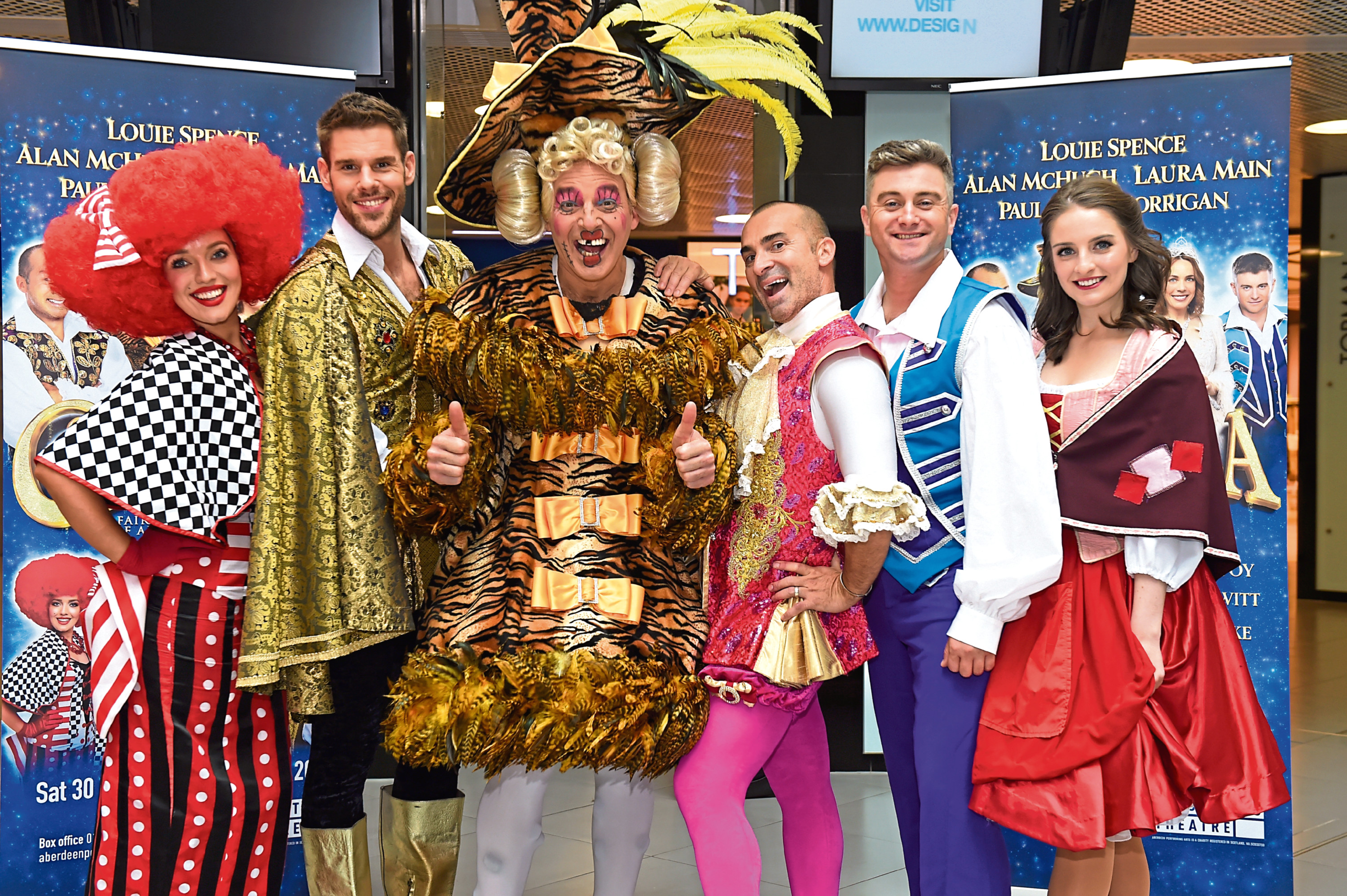 Paul had a fascinating entry into the world of theatre. He was always doing impressions and making people laugh at school, so a friend suggested he get into acting.
His pal's mum helped him fill out an application form for an acting course at Coatbridge College.
"I was working in a cake factory at the time in Hamilton and I had my phone in my pocket and it started buzzing while I had a conveyor belt of cakes going by," said Paul.
"It was someone from the NC acting course at Coatbridge saying they wanted to see me at one o'clock for an audition.
"I said I couldn't make it because I was working and they hung up. So, cakes are going by and it was the type of place you need to put your hand up to let your team leader know you're away because someone needs to take your place. So I asked if I could go to the toilet, I was told 'aye, but hurry up'.
"So I went to the toilet and I never went back. I took my overalls and walked out. I was skint, stinking of butter cream, jam and all that sort of stuff, but I made my way to Coatbridge for the audition. I was thinking 'what have I done, my mum is going to go mental'."
He was asked if he had prepared a monologue for the audition.
"I didn't even know what a monologue was," said Paul. It was suggested he re-enact a scene from a favourite movie. He had just watched 12 Monkeys the night before and riffed on a scene from that in a mental institute between Brad Pitt and Bruce Willis.
"They were like 'wow, that was good'. They got me to do it again, walking about, sitting down, that's when it clicked and I knew it was for me.
"It was the first time I had been directed and I just fell in love with it because they were telling me what to do and I was doing it better because of them. I just thought 'this if for me'."
It was a move that stood him in good stead with his high-profile TV roles and touring the world as part of the National Theatre of Scotland's groundbreaking production, Black Watch.
"I've been very lucky in terms of I have had a lot of superb jobs," said Paul.
Now he's looking forward to Cinderella and helping create what he sees as the very special magic of panto.
"People come and see a show and they get to forget their problems in life for two hours. They get to forget about the madness that's happening in the outside world just now," he said.
"For me, the magic of it is the kids' faces. When they are looking up and you see the look on their wee faces, I know I've done my job right.
"And the magic of panto is that it just takes you back to being a wee kid. It's cosy and you're safe. It's like sitting watching a Disney film with your jammies on."
It is, of course, a long run with two shows a day but Paul has a simple incentive for keeping his energy up.
"It's the audience. They lift you. It might be show 30 for you, but you need to remember for the audience at that show, this is the first time they've seen it.
"You need to treat every show like it's opening night. People have paid for their ticket, so you need to give them their money's worth and more.
"So, I want people to just enjoy the show because I'm going to enjoy it, it's panto and thanks for having me."
Cinderella is at His Majesty's Theatre from Saturday November 30 to Sunday January 5. For tickets visit aberdeenperformingarts.com