Archive: Joe Pasquale makes iconic character his own Some Mothers Do 'Ave 'Em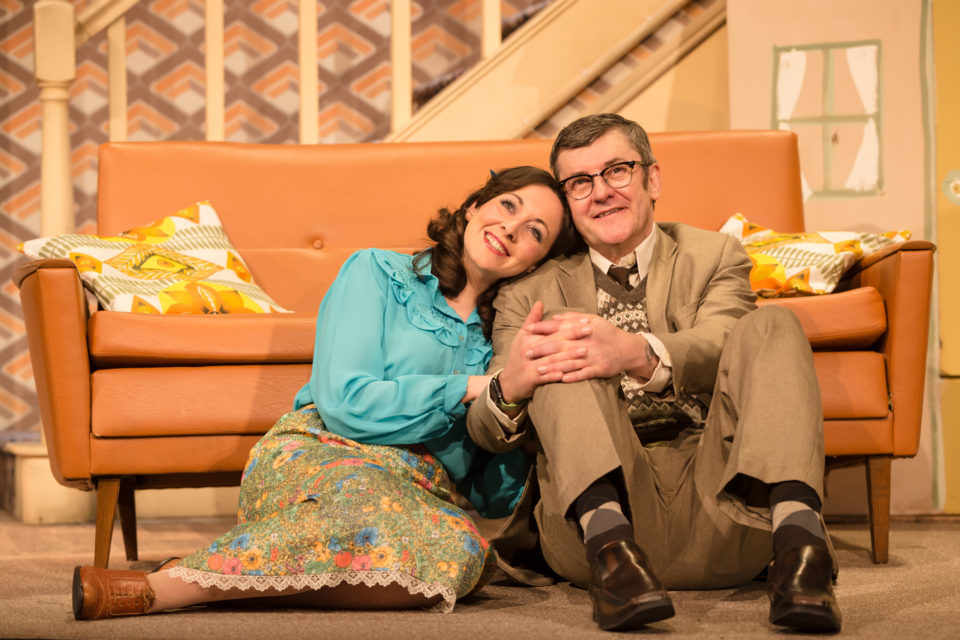 One of television's best-loved characters is returning as Frank Spencer takes to the stage of His Majesty's Theatre.
Classic seventies comedy Some Mothers Do 'Ave 'Em has made its return – and this time it's live.
The iconic character of clumsy, squeaky-voiced Frank is being tackled by British comedy and TV star Joe Pasquale, who has made the role his own.
Joe said: "I just played my personality into it. "We made a decision very early on not to do an impression of Michael Crawford so it's just my interpretation of the character."
As Crawford's performance as Frank is so well-known, Joe and award-winning director Guy Unsworth decided to take out some of his signature lines and character traits.
"You believe that Frank spencer is real because there is a lot of Michael Crawford in there and the only way to make people believe this version of Frank spencer is real is to put my personality into it.
"Michael had a certain walk and certain nuances which we took out, a lot of the catchphrases we took out because they were Michael's."
He added: "We've still got the heart of the character in there without having to do a bad impression."
The stage show is set in 1973 and features all the usual characters – Frank, his long-suffering wife Betty and mother-in-law Mrs Fisher are all there – but there is a whole new script.
It's about Frank appearing on a TV talent show. Joe said: "It's a whodunit, a mystery, it's an episode of scooby-Doo, a love story.
"It's all of those things rolled into one."
The original series followed the accident-prone Frank through his daily shenanigans as he attempts to look after his family.
Joe thinks the stage show is even better than the original. He said: "It's very similar to the TV series but I think it's better than the TV series because people actually experience it in a live situation."
The origins of the stage show could be straight out of the series itself.
While working on spamalot in the West End, Joe was in his dressing room with the director when he tried to fix the fan.
But he rewired it wrong and it blew up when he plugged it in. the director then compared him to Frank.
Joe said: "The light bulb came on above his head. He went: 'that's a great idea, thought about doing that?' and I said 'no, never.'
"So we contacted Ray Allen – the original writer and said we're planning on doing this can we have the rights to it?
"He said it all depends on who you've got to play Frank so the director said 'well, we're thinking about Joe Pasquale' and he said 'yep, okay you can have it then.'
"It wasn't a big conscious decision it was one of those things that just ran away with us."
They spent two years working on the script and doing workshops to get it to where it is today. Joe thinks Aberdeen audiences will love the show.
"This is two hours of non-stop laughter throughout any age group – from five years old to 95.
"We get a real eclectic mix of age groups here and generations, everyone loves it – everyone is on their feet at the end of it.
"You don't even need to be familiar with the TV show."
There are hopes to continue the show on the West End and go to Australia, and there are already plans for another tour in 2020. See the comedy classic some Mothers Do 'Ave 'Em at His Majesty's theatre from Monday to saturday, April 14.