Matt ready to roar as Madagascar arrives in Aberdeen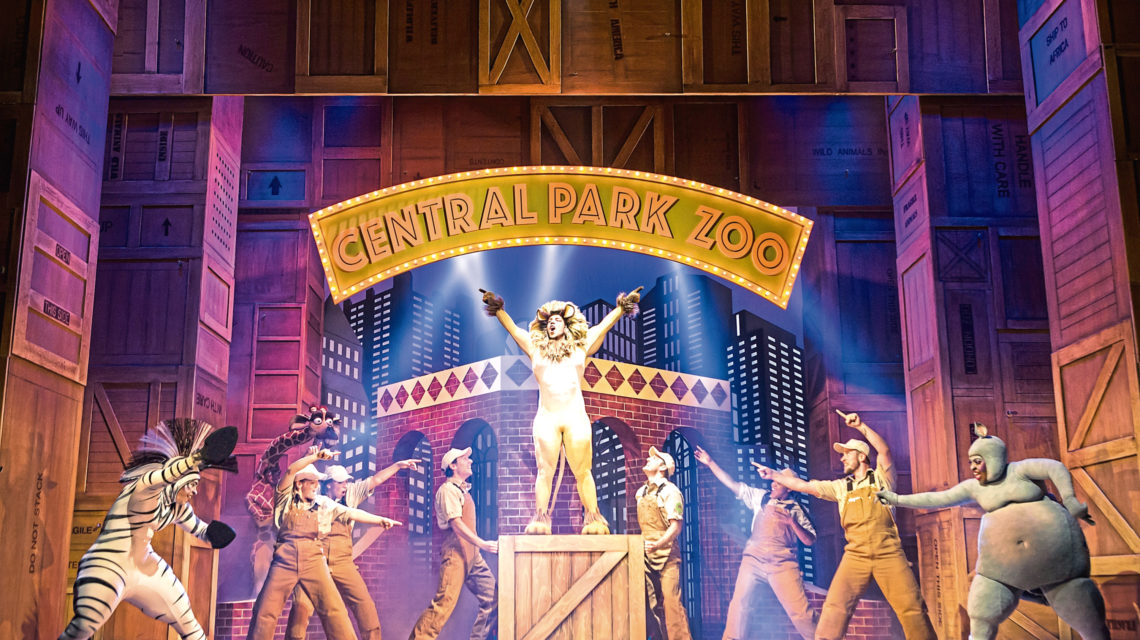 For Matt Terry, playing Alex the Lion is the mane attraction of being part of the successful UK tour of Madagascar The Musical.
Not just because it's the lead role "which is always fun" but also because he thinks he has a lot in common with the cool character he's playing.
Matt, who arrives at His Majesty's Theatre with the show next week, said: "When Alex is in the zoo he's very comfortable with where he is, then suddenly he's out of his comfort zone and has to push himself and learn how to figure out his way."
A bit like someone who found himself going from being a waiter to a pop sensation by winning the X Factor in 2016, gathering millions of fans along the way, and who is now carving a career in musical theatre.
Matt said: "The X Factor was great, I enjoyed it and learned a lot. It changed my life. I was a waiter before, so it's nice I can now travel the world and do what I love."
And Matt is loving every minute of his starring role in the show, which follows the exploits of a group of animal friends who escape from New York's Central Park Zoo and journey to Madagascar.
And he says city audiences are in for a treat, too.
"We are all very excited about coming to Aberdeen. It's our last venue on the tour and we want to go out with a bang and Aberdeen is the best place to do that. The crowds are always good there," said Matt.
"It's a show for the whole family, something that everyone enjoys and it always ends up with everyone up on their feet – the kids, parents and grandparents."
The musical is based on the popular DreamWorks animated film, and Matt – who is a big fan of the movie series – said it has translated well to the stage.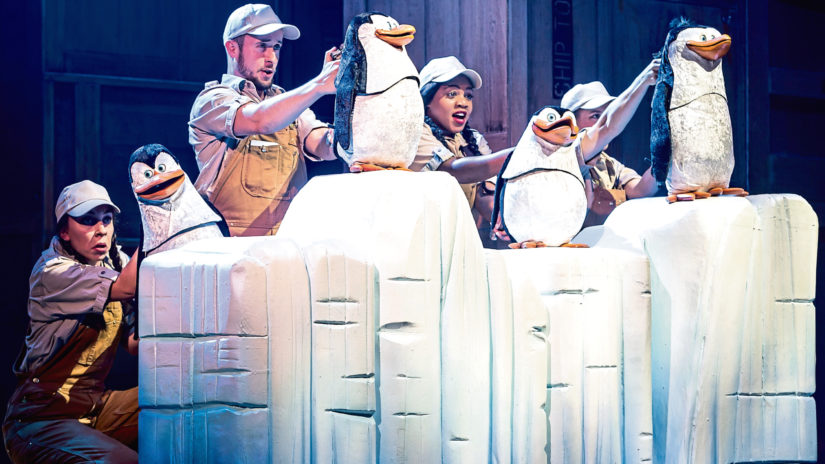 "It's very much a reflection of the film, so there are lots of scenes which are pretty much identical," said Matt.
"Of course, we have injected lots of music numbers in there. We have solos, duets and a bit of everything.
"I think the set is amazing. It's all based on crates, which looks very "Madgascar" and the costumes are very impressive too."
The stage version also makes extensive use of puppetry to help bring the characters, such as the penguins, to life.
While the iconic song from the film, I Like To Move It, features, the rest of the score is original music.
Matt said: "It's very catchy and contemporary and it really sticks with everyone. We hear people outside the stage door, humming along to one of the songs."
Matt is enthusiastic about the whole show – even the challenge of getting into costume and make-up every night to play the part of Alex.
"It is a lot. You have a skin suit, a muscle suit, animal skin on top, then all the fur, the paws, tail, everything. But it is worth it."
This is Matt's first stage role, although he did train in the performing arts at a stage school near his family home in Bromley, Kent.
"I ended up in the pop industry, but it's very cool that I'm getting to experience this. It is a very different world, but something I really enjoy, having that challenge," he said.
"It's nice to do everything – the singing, the dancing, the acting – every night to a live audience. It's a lot of fun and to see the audience's faces is also a bonus."
While this is Matt's first outing in musical theatre, it won't be his last.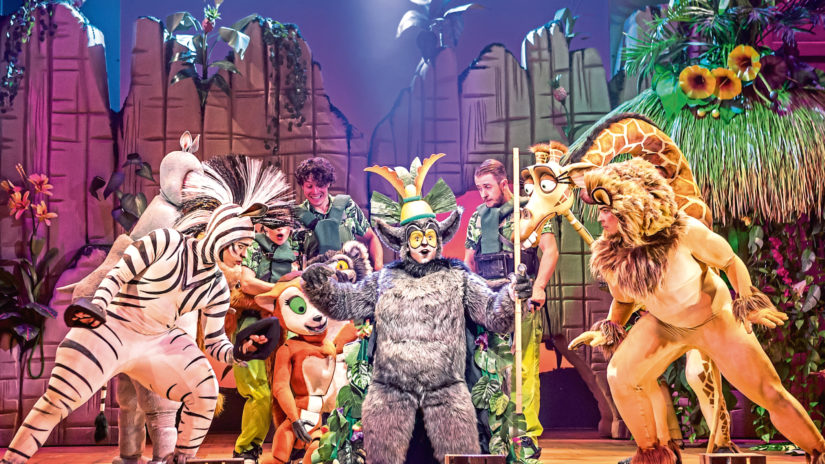 "I enjoy it a lot and I think I'll just be jumping between the pop world and the musical theatre world and go from there," said Matt.
"I would love to play Charlie in Kinky Boots. I love the songs, I like the character and I'm just a big fan of the show."
That "jumping between" will see him hit the road for his own tour later this year.
Before that, though, there's getting audiences on their feet at His Majesty's.
Matt said: "Come ready for a good time, it's a light, fun, easy show to watch with great songs, a great set and a really amazing cast, so come and see us."
Madagascar The Musical will be at His Majesty's Theatre from Wednesday to Sunday June 16