hitting right note for laughs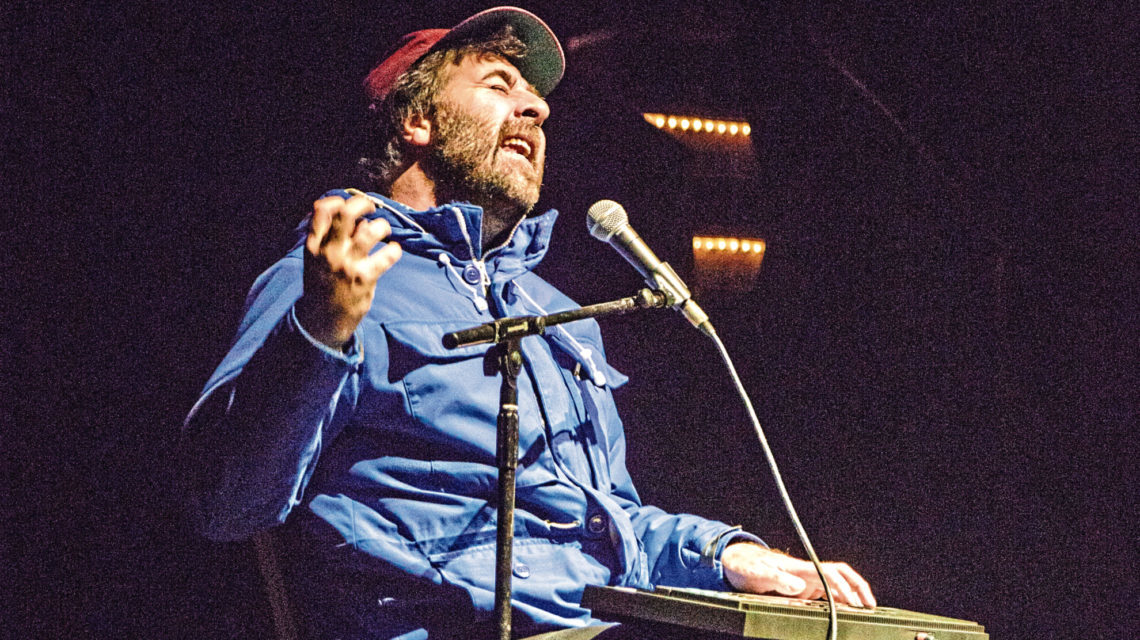 Funnyman David O'Doherty is closing out the Aberdeen Comedy Festival with a two-night stand at The Tivoli.
Before his gigs, tonight and tomorrow, we caught up with him to find out what he has in store for the Granite City.
Looking forward to coming back to Aberdeen?
Oh absolutely. Last time was such fun. But the time before that I had to run offstage to barf during the show because I had food poisoning. So it's mixed memories when it comes to dear old Aberdeen.
What can we expect from your show YOU HAVE TO LAUGH?
A slightly overweight man playing a crappy children's keyboard from 1986 quite badly. It really sounds awful when I describe it like that, but that's what it is. Should have said 'a wonderous night of showbiz magic'.
What's your inspiration when it comes to creating a new show from scratch?
I write down ideas all the time. On my hands, on bits of paper, insane late night audio messages to myself on my phone. Then I say them out loud in front of people. That's my entire process. Please don't tell anyone.
This year marks the 20th anniversary of your first comedy gig. How do you feel about that?
I think I'm getting better. I hope so. Malcolm Gladwell has that theory that you need 10,000 hours to reach a level of expertise in your chosen field. I'd say I'm at about the 4,000-hour mark at the moment. So this show will be good, but nothing compared to my 2048 Aberdeen show.
Why did you get into comedy in the first place?
I had been writing kids' books and doing shows for them in my early 20s, and so the prospect of performing for grown-ups seemed much less scary than a room full of sugared-up kids.
How has your comedy evolved over the years?
I definitely make up more stuff on stage now. I'm a little better at singing and playing the piano, but not much.
When you started, did you think you would still be making people laugh two decades on?
Oh no. It comes as a constant surprise and delight to me that I can earn a living from this. I'm sure it'll all stop one day and I will go back to working in a bike shop.
You're coming to Aberdeen as part of the comedy festival. Do you think festivals like this make a difference for a city?
My show is called YOU HAVE TO LAUGH (all in capital letters) because there is so much weird stuff going on in the world at the moment that I'm not sure what else you are supposed to do. So in that respect, yes, I am in favour of comedy festivals.
Does it make a difference for performers being part of a festival?
It's fun to meet your friends and whoever else happens to be around in the city at the time!
Your gig is closing out the festival, but it sold the Tivoli Theatre so quickly another date was added. How do you feel about that?
Whoa! No way. That's great! I am absolutely delighted at this news and hope it isn't a giant prank being played on me by Denis Law and Emeli Sande.
Who do you think will be in the audience?
All of my favourite Aberdeen celebs I should hope, including those mentioned above, Lord Byron and that slightly pudgy golfer.
How do you cope with being on the road?
Podcasts. Billions of them. At the end of most tours I know pretty much everything about everything in the world.
What are your plans for after the tour?
I still write children's books, so I'll probably get back to that. Also five-a-side and watering houseplants.
What would you like to say to people in Aberdeen coming to your show?
You are all so cool. Not like those losers who aren't here. Those people are the worst.