'Excellent' True North line-up features Mogwai, Glasvegas, The Magic Numbers and a celebration of David Bowie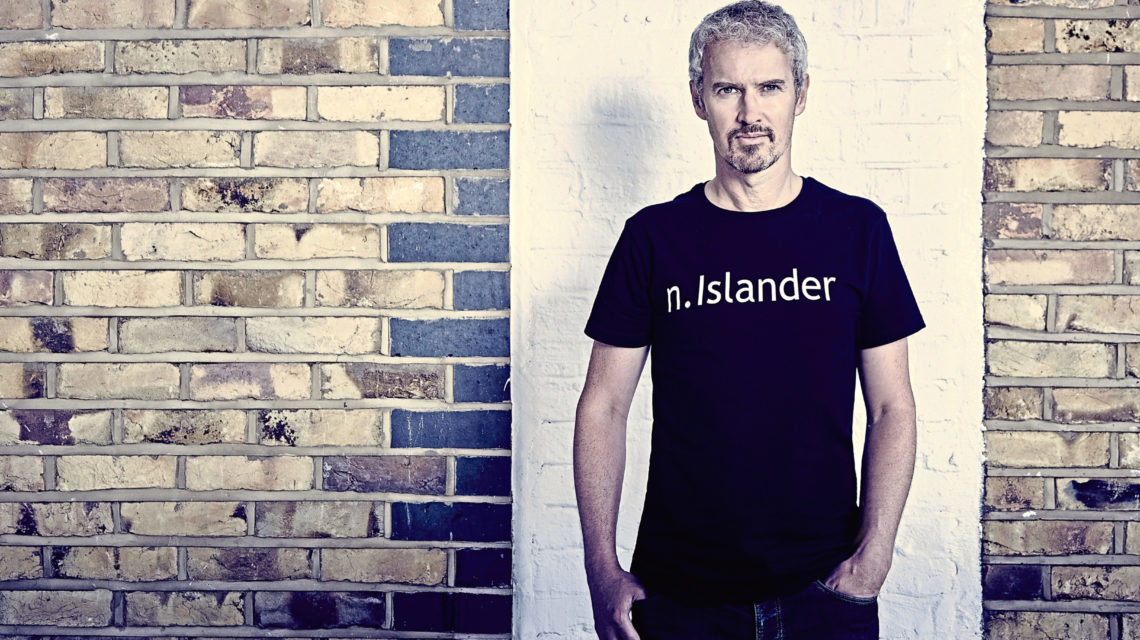 Mull Historical Society singer-songwriter Colin MacIntyre has hailed the "excellent" and "imaginative" True North line-up.
Colin will headline The Lemon Tree on Saturday as part of the four-day festival that also includes alt-rock legends Mogwai, The Magic Numbers, Glasvegas and Lady Stardust, a multi-act celebration of the music of David Bowie.
Award-winning musician, author and playwright Colin makes a welcome return to the Granite City to promote new album Wakelines, his eighth.
Colin said: "The True North festival has an imaginative and excellent line-up.
"Some great bands are playing Aberdeen at True North and I am really looking forward to performing in the city again.
"I have fantastic memories of playing Aberdeen in the early days of Mull Historical Society.
"Mogwai are one of my favourite Scottish bands.
"I was also really pleased to see The Magic Numbers on the True North line-up.
"I first met Romeo from The Magic Numbers at a bus stop in Oxford Street at around one in a Saturday night, Sunday morning.
"I was travelling home from a Strokes gig after a great night catching up with them, as I had toured with the band on their first British tour.
"This guy came up to me at a bus stop in London and asked if I was from Mull Historical Society?
"That doesn't happen to me in Tobermory that often, never mind in London.
"It was a really packed night bus and we stood chatting as he told me about this band he had with his sister.
"They hadn't been signed and then we came across each other again about two years later and that band was The Magic Numbers, who people then knew."
Wakelines is released tomorrow and is a paean to Colin's childhood on the Isle of Mull and the realisation that you ultimately have to leave.
Yet that connection with the isle will always remain.
Colin's father was renowned journalist Kenny MacIntyre, who worked as BBC Scotland's political and industrial correspondent.
He bought Colin his first guitar more than three decades ago and he still plays it at every show.
Sadly, his father died of a heart attack at the age of 54.
He said: "My first guitar was actually waded ashore with my dad holding it aloft.
"He missed the CalMac ferry and my uncle, who is a clam diver, went over to pick him up one Friday night. It was near Christmas and my dad was carrying a Fender Telecaster above his head.
"One of the songs on Wakelines is called '14 Year Old Boy' which is about revisiting that time – when I was working away on the four track in my bedroom and playing that Fender Telecaster.
"I missed my dad so much because he commuted Monday to Friday to the BBC.
"I still play that guitar on albums and live. No matter where I am, no matter the studio or the stage, when I play that 1978 Fender Telecaster, I always think back to that age."
Camille O'Sullivan curates 'love letter' to David Bowie for True North festival
Wakelines is Colin's first album in more than two years and was recorded at the home of Mercury and Brit award-winning musician Bernard Butler.
The former Suede guitarist oversaw production duties and also played on many of the tracks.
Colin said: "I have always liked Bernard's songwriting from Suede and McAlmont and Butler, which is classic pop.
"We worked at Bernard's house, which he has turned into a studio.
"He sat at the piano and I picked up one of his many guitars and from the very beginning it felt right from bare bones of the songs.
"It was an absolute joy to have Bernard perform on some of the tracks on the new album.
"Being in Bernard's house had an effect, as his kids and cats would come walking in.
"The album could almost have been called 'House'. A lot of the songs are about home, leaving home and how that home travels with you."
In recent years, Colin has been busy with other projects including novel The Letters Of Ivor Punch.
He has subsequently adapted the book, which won the Edinburgh International Book Festival First Book Award, for the stage.
Colin has also recently released two new books – The Boy In The Bubble, a memoir about his childhood on the Isle of Mull, and children's picture book, The Humdrum Drum.
As part of the build-up to release of the new album, Mull Historical Society made track Clementine available on all streaming sites.
He said: "It is my first cover and by Sarah Jaffe.
"I first heard it watching her supporting Midlake and she struck me with the truth in her performance. It was the last song we recorded for Wakelines.
"Bernard pressed record and Mako Sakamoto, our drummer in the sessions, yelled '1,2,3,4…' into my headphones. We were off. It was very instinctive.
"Very sadly, Mako passed away recently. He was an inspiring and brilliant musician. He was in McAlmost and Butler and played on so many great records for over 25 years. So, this is for him."