Embracing tradition in fiddler on the roof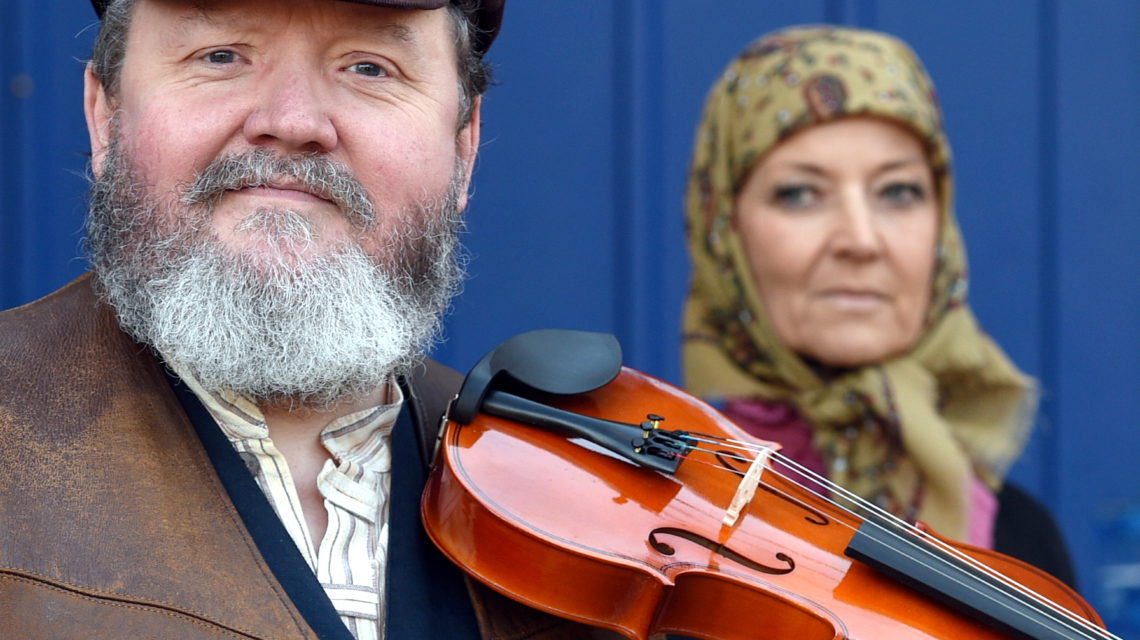 Getting into character is part of the actor's craft… and for his latest role, Kevin Haggart is taking it on the chin.
He is sporting a rather magnificent beard, which he has been growing since September, ready to play Tevye in Phoenix Theatre's all-singing, all-dancing production of Fiddler On The Roof.
"I didn't want to be messing about with false beards and things, so I'm going to just go for it," said Kevin.
But stopping shaving is the least of the challenges facing Kevin. After all, he is swapping his more familiar role as musical director of Phoenix and leaving the orchestra pit to be centre stage as one of the most iconic characters in musical theatre.
"I'm looking forward to it, it's been quite a while since I've been on stage," said Kevin, who has been Phoenix's musical director since 1992.
Kevin – who was last on stage in a full role as Rene in 'Allo, 'Allo some 13 years ago and whose last musical role was in Guys And Dolls about 20 years ago – said swapping the musical director's baton for the limelight has been an "interesting process".
"Luckily, I have a good friend, Tim Tricker, who has been able to step in and will be conducting the shows," he said.
"But I have still been having input into that side of things as well. It has been an interesting change for me. Now we are getting closer to the show I have been having to say I'm concentrating now on what I need to do on stage."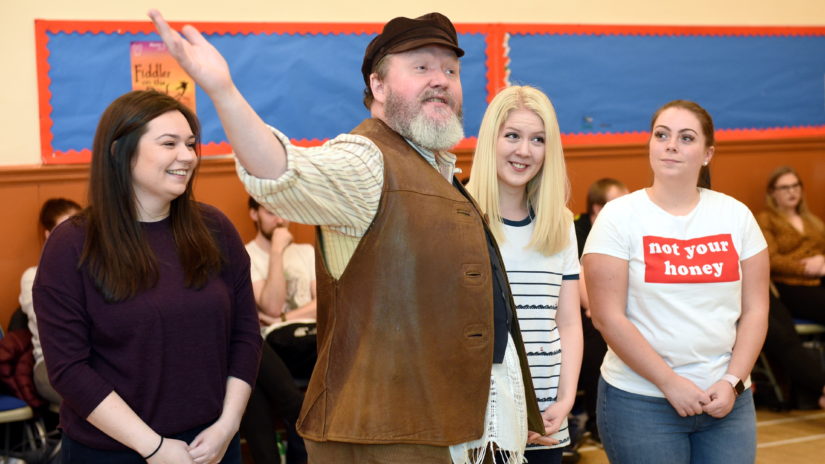 For all the change involved, Kevin, who is head of music at Robert Gordon's College, said the chance to play Tevye – a poor dairyman with five daughters trying to maintain his religious and cultural traditions in a Jewish community in Imperial Russia – was simply irresistible.
"I've always thought there would be one or two things that would tempt me back (on stage) and playing Tevye is one of them," said Kevin.
"It's such a wide-ranging part. There's comedy, a real seriousness about it as well with some real emotional moments. It covers the whole gamut of human emotion. He's an everyman character and a character everyone can sympathise with and feel something for.
"And there are some great songs and it's great fun as well."
Those great songs include If I Were A Rich Man, the showstopping number that puts Tevye firmly in the spotlight.
But Kevin said the music throughout the show is "amazing" from the very start.
"There is Tradition, this wonderful prologue that introduces the idea of the show and the characters. Later on there is the beautiful Sabbath prayer, Sunrise Sunset, so many famous songs.
"It's difficult to choose a favourite because everything is so well done. It's a classic of its kind, really."
For many people, Tevye is inextricably linked with Topol, who played the role in the classic film version. Kevin isn't overly daunted by following in those famous footsteps.
"I try not to think about it too much. I try just to do my own thing. You can't ignore what's gone before you, but the best thing to do is take that on board and try not to think about it. You have to just go with what the part is telling you to do and reacting as you feel the character would.
"If you think too much about what's gone before you would just produce a carbon copy. So I try not to do that."
He added that Phoenix had been planning to do Fiddler for some time and it felt like the "right thing to do at the right time".
And it doesn't hurt the musical is going through a resurgence just now, with Sir Trevor Nunn staging an acclaimed revival in London. A case of great minds thinking alike, perhaps?
"I noticed that and I'd love to see that production at some point, but it is amazing how that does happen sometimes… it must be something in the air."
Kevin said he and the rest of the Phoenix team are looking forward to performing in the glorious surroundings of His Majesty's.
"It is fantastic, a wonderful venue, working with people we have got to know very well over the years," he said. "It just feels like coming home every time we are there in that wonderful auditorium."
Kevin is confident audiences at HMT will get as much out of the show as he and the rest of the hugely talented amateur cast of Phoenix are already doing in rehearsals.
"I hope they will go on the journey that Tevye goes on with his daughters as they pair up with their partners. I hope they will get something of the sense of tradition and the sense of the pride of the people, also a bit of the story and history of the Jewish communities in Russia and Poland at the start of the 20th Century," he said.
"But I mainly hope they will have a great time and enjoy following the story.
"They will laugh, maybe cry a bit, and come out uplifted at the end."
And he already knows who some of the audience members will be.
"They haven't actually bought their tickets yet, but a lot of my senior pupils and a lot of my colleagues have promised they will come along and see the show."
Fiddler On The Roof is at His Majesty's Theatre from Wednesday to Saturday