Comedian Sindhu is ready to take on Aberdeen International Comedy Festival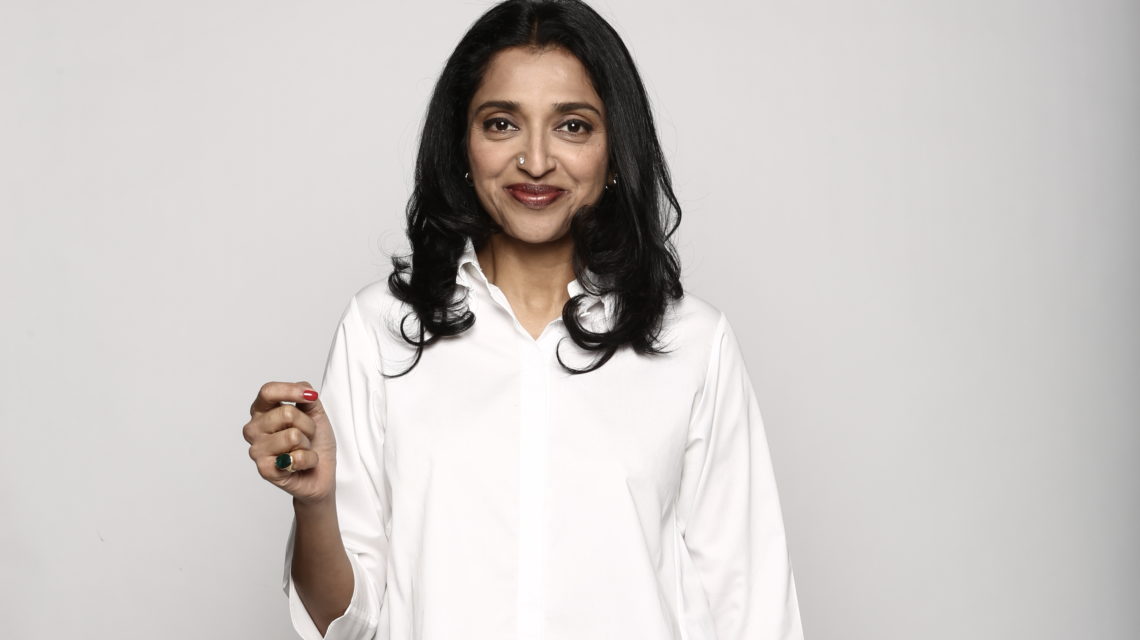 With a packed diary up until she visits the city for Aberdeen International Comedy Festival, things won't be slowing down any time soon for comedian Sindhu Vee.
Talking to her on the opening night of her 44-show tour of Sandhog, Sindhu has a busy few months ahead.
And bang in the middle of her UK tour – which doesn't end until November 22 – is a visit to the Granite City.
Bringing her critically-acclaimed show to the north-east of Scotland, Sindhu is looking forward to her first trip to the city and the 11-day festival.
"I've never been so I'm a big fan of coming to the city," said Sindhu. "The only memories I have of Aberdeen is from the second time I went to Edinburgh. I'd just started gigging and doing tours and I was staying at a hotel and was in the bar having a whisky.
"There was this young man sitting beside me and he introduced himself. He had such a strong Scottish accent so I was hoping he'd speak slowly because I literally had no idea what was going on.
"We got chatting and he said he was from Aberdeen. He then told me he worked on oil rigs and explained what it was like to live a life all around the oil business and how you were away from your family a lot and you made a lot of money and then came back.
"He told me all about this and in India – where I'm from – a lot of people leave and go to the Gulf and other places to make money and then come home and this I really understood. He was talking about how this girl he was seeing had moved on because he was away and that he was now happy with this new girl. It was a really crazy conversation. Maybe he'll come to my show – if he remembers me that is."
The Edinburgh Comedy Award Best Newcomer Nominee in 2018, the banker turned mum-of-three and now comedian will perform at the Sandman Signature Aberdeen Hotel on Friday October 4.
"Sandhog is really about love and how difficult it is to truly love anyone over a long period of time," explained Sindhu.
"That sounds terrible, not difficult as in impossible, but it's a complicated thing to do.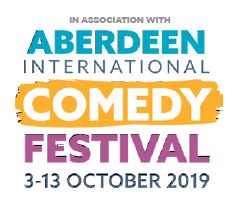 "Even with your kids, of course you love them but they behave horribly and then you ask yourself, 'why do I love you?' and there's something about it that's DNA but it's also our instinct. Your kid becomes number one and then you're number two in the relationship, and what does that mean? Relationships – that's the real complicated one. I mean at some point you might be like, 'Man this has been fun, but I'm away, bye!'.
"No one wants to do it, but some of us do. And those of us who don't, why don't we walk away? It really just looks at all those things."
A lover of stand-up, Sindhu says her path into comedy was a "fluke", but once she'd had a taste of it, it was something she couldn't walk away from.
She said: "The wonderful thing about stand-up is that you're there with live people, I feel like it's only funny if everyone gets where I'm coming from.
"Anything is possible. Sometimes the audience get it, and sometimes they just don't agree with me. It's all about making it into something even if it's nothing. There's something very unifying and human about laughing together.
"The thing I love about stand-up is that it's a very authentic form of entertaining other people. There's you and a microphone and that's literally it. The more I do it the more I realise how much I actually value being authentic and saying what I feel.
"Doing it in a way that's palatable through humour. I can find humour in anything and I just love doing it."
Excited about her travels north for her debut at Aberdeen International Comedy Festival, Sindhu says its important for comedians and the public alike to support comedy events.
"Comedy festivals are so important because first of all it's an event that's been set up for you to come and display your wares at in a way. If you're selling comedy then it makes sense to go. It's supply and demand – there's a market there that wants you.
"Why do I like comedy festivals? I think comedy festivals in particular are like entering a world that's all about people like me. It's my tribe. I love that.
"When I'm around comics it transcends my race, my culture – it's just very much the same DNA and I get them and they get me. The audiences who come along want to hang out with us and I think it's very nourishing to the soul."
Paying just a quick one-day visit to the festival, Sindhu says the only negative about touring continuously is not getting the opportunity to see her friends and colleagues perform.
She said: "Fern Brady is on and I'd love to see her. She is just too funny. And there's Ashley Storrie too! Me and her did this gig in 2018 for two nights, it was like adult charades and she's like me – she always wants to win. As you can imagine we were a nightmare pairing.
"I would have loved to have seen Sophie Hagen, Harriet Kemsley and Catherine Bohart, too. Desiree Burch is also on, and Lou Sanders. Come on, are you joking me? It's like a mini version of Edinburgh but in an even more Scottish place.
"It's always impossible to watch all the acts you want when you go to a festival to perform. I'm always gutted when I can't see the shows I really want to. There are so many acts and I just hope they have extraordinary shows."
Sindhu Vee will perform Sandhog at Sandman Signature Aberdeen Hotel on Friday October 4. For tickets visit aberdeencomedyfestival.com