Comedian scrubs up well for Aberdeen gig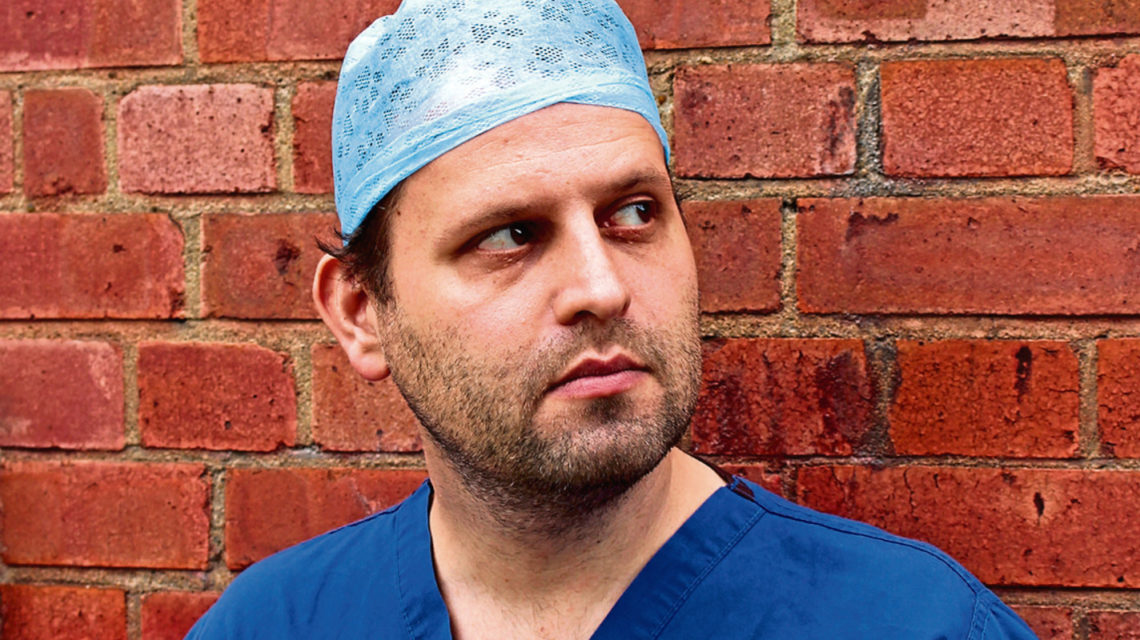 Adam Kay is on a mission to leave his Aberdeen audience in stitches, which shouldn't be too hard for a doctor turned comedian.
The former medic and now full-time writer found fame with his book This Is Going To Hurt based on his own experiences as a junior doctor. It gripped the nation's imagination and inspired him to tour with a show of the same name.
Mixing songs and anecdotes – some of them eye-watering – from his time on the wards, Adam has been selling out venues across the country including the Edinburgh Fringe three years in a row and in London's West End.
His UK tour is the latest chapter in a success story that more than justifies his decision to quit medicine and go into the world of stand-up, to which he felt drawn for some time.
He said: "There's a long tradition of medical students putting on (generally pretty terrible) end-of-year shows, making fun of the consultants and professors – I got involved with those a lot when I was at med school.
"I guess encouraging medical students to enjoy a bit of gallows humour is the closest thing we have to teaching them some kind of coping mechanism for the bad days at work."
It was after one such "bad day" in 2010 that Adam decided to leave the NHS for good.
"I realised that writing jokes and getting on stage was the closest thing I had to any kind of skill set beyond working on the wards, so I thought I would give it a go.
"I fully expected it would end up being a failed six-month experiment, but to my ongoing surprise it's still how I pay the gas bill."
Both his book, which is being turned into a BBC series, and tour describe the ups and downs of being a junior doctor, including some horror stories from the front line of the NHS.
"I worked on a labour ward, the days there are never mundane – you end up with twice the number of patients you start with, which is unusual for any medical speciality," said Adam.
"I guess on a quieter day you manage to leave within two hours of when you're meant to, no one threatens to kill you and you only throw away one pair of boxers following a tsunami of blood soaking through your scrubs."
That said, the pressure of life on the wards has prepared Adam for cutting it as a comedian.
"I'm certainly very good at the late nights. I can stay up 48 hours writing a script I've failed to do on time," said Adam, adding that he doesn't get stressed or nervous, as he did on the wards.
So far, Adam has focused his material on his medical experiences, but that's not his only talent. "I spent quite a few years writing on TV shows with no medical aspect to them at all. I guess when people get bored of hearing my diaries, then I'll go back to that again."
It isn't all laughter with Adam – he's passionate about defending the NHS, constantly calling for it to be better funded and improved.
Criticising the politicians who are running the health service down and paying tribute to health workers are a core theme in his show and his book – which is why he sent a copy to every Tory MP in the race to be next prime minister. And he doesn't pull his punches when it comes to Brexit.
"Make no mistake, Brexit is a disaster for the NHS. The NHS simply couldn't function without the staff who've come here from every country of the world, each one going far beyond the call of duty on a daily basis.
"The NHS is short of 100,000 members of staff across the UK – making a single member of staff feel unwelcome would be an act of madness. Making tens of thousands of them feel unwelcome is an act of utter self-destruction.
"The fact that Brexit was sold on the basis of extra money for the NHS was utterly disingenuous – and you'll struggle to find a member of NHS staff who thinks that Brexit is going to be anything other than a nightmare for them at work."
This Is Going To Hurt Live is at the Music Hall tomorrow (Friday) night.