Carina calls out debilitating conditions in Fibro My Arth!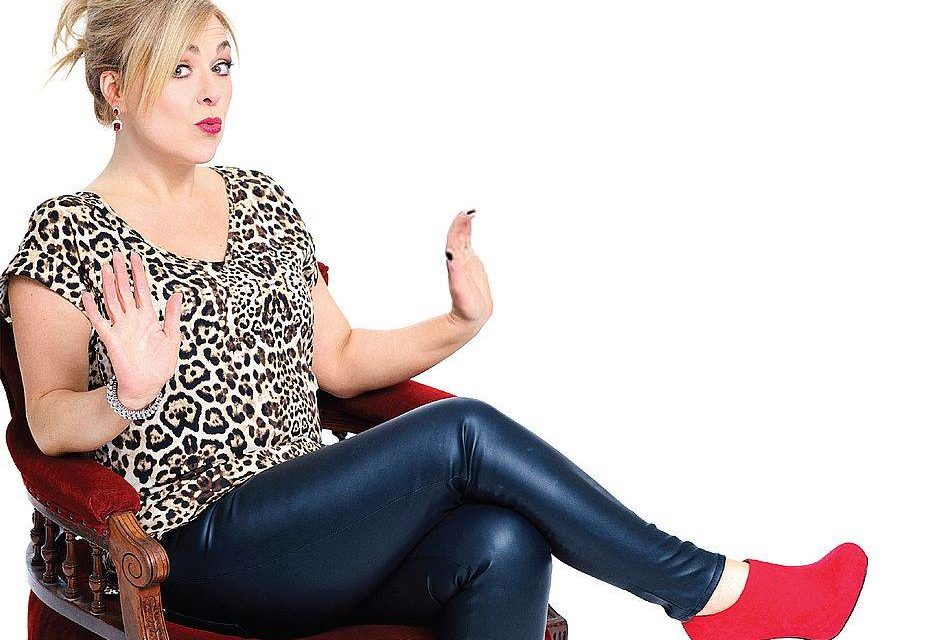 Being diagnosed with not one but two debilitating conditions is no laughing matter – unless you're Carina MacLeod.
In which case, you turn the devastating effects of fibromyalgia and osteoarthritis into the laugh-filled show Fibro My Arth!
"Laughter is the best medicine," said the Glasgow-based comedian and actress, who was diagnosed in March 2017 and hopes her show not only entertains, but also educates people about the conditions, particularly fibromyalgia.
Carina is bringing Fibro My Arth! to Aberdeen Art Centre on Friday July 12. It's a raucous account of her daily life managing the conditions. Fibromyalgia is a disease that affects the central nervous system and leaves most sufferers in constant pain on a daily basis and can create chronic fatigue, allergies and digestion problems.
While funny, the show is also unflinching about life with fibro, said Carina. "I take in a lot of the symptoms, but how I deal with it, it's my life with fibro. I suffer a lot with pain in my legs and it depends on how sore my legs are what sort of walk I have that day, so there's a bit of physical comedy in it as well.
"It's a very frank show, it's no holds barred. We talk about the digestive system, things like that and there's a wee bit of strong language in there.
"But it is also hugely funny. I'm very proud of this show."
The Art Centre date is a rare opportunity for city audiences to see Lewis-born Carina in action as her condition stops her doing theatre tours.
"I can't do a run of shows. I could never do, say, 19 dates one after the other like Kevin Bridges did at the Hydro," said Carina, laughing.
The 90-minute show itself can take a lot out of her, which is another reason she limits her live appearances.
"The adrenalin gets me through and I feed off my audience, who are always wonderfully understanding. Fibromyalgia affects your memory, so I have a little cue card at the side, just to keep me on track. I'm very honest with the audience and say look, if I forget where I am, who I am and what my name is, I'll just come back to this wee card.
"So the show drives itself, but I can guarantee you it takes me a couple of days to recover after it.
"If I could do one a month, that would be great."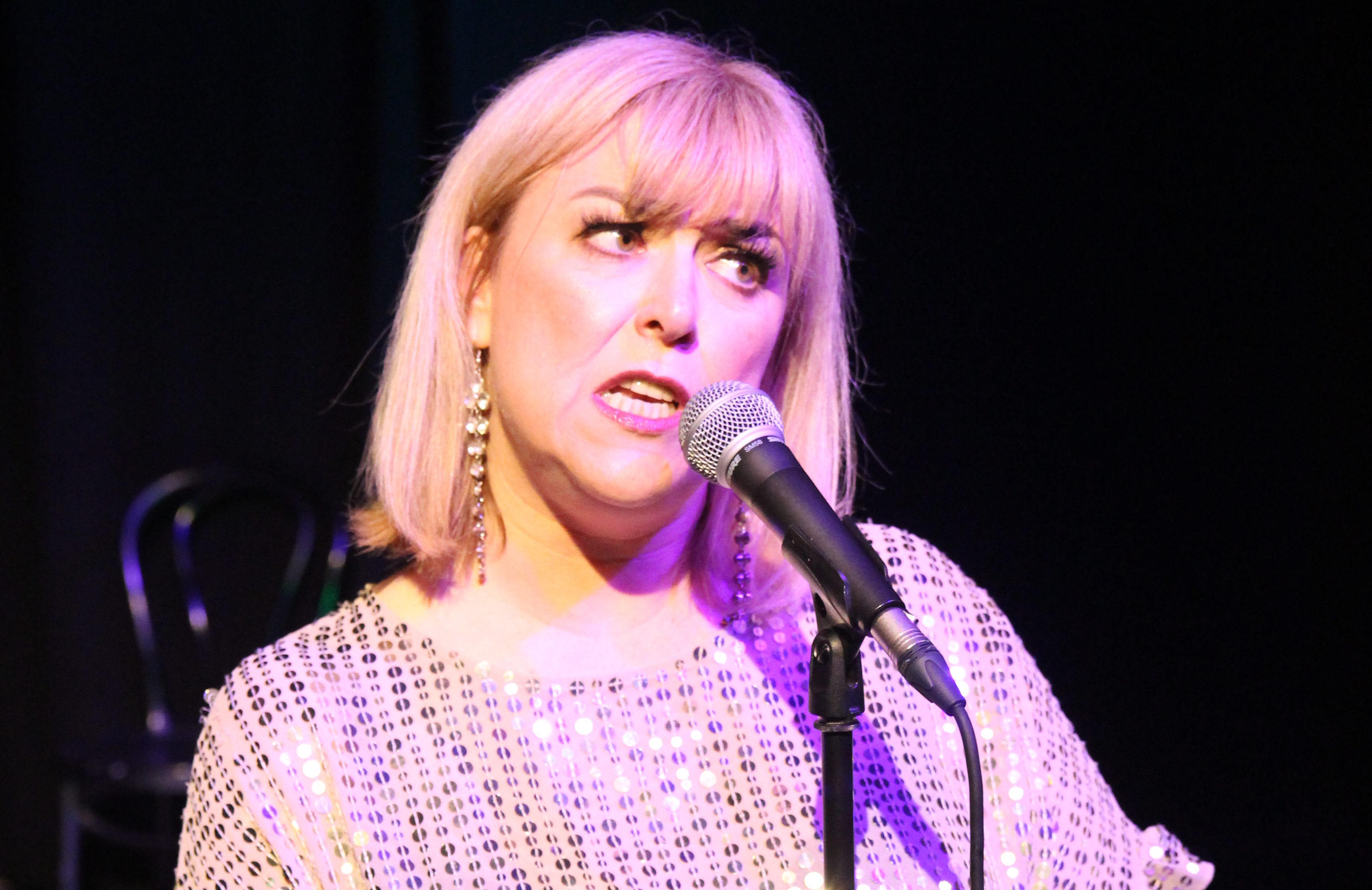 Carina said she had little hesitation in creating Fibro My Arth! after her diagnosis.
"I knew it was one or the other, but it was a bit of a double whammy to get both diagnosed on that day," she said. "It really upset me, I felt quite emotional and I thought 'How am I going to tackle this?'.
"I had been doing stand-up comedy for about four years and I thought 'Why don't I just write a show about it?'.
"People are not aware of the illness, or if they are they put it down to 'it's just pain and fatigue'. But fibromyalgia has about 200 symptoms, very strange symptoms some of them."
There are other high-profile names living with the condition. Lady Gaga revealed last year that she had it and Kirsty Young had to step down from Desert Island Discs due to fibro.
Carina says celebrities speaking out helps raise awareness, but it tends to be a short-lived spike of interest.
"That brings it to the forefront, then it falls again because it is not high profile. We talk about dementia a lot, we talk about various cancers. But fibro has only come into the media when there's a high-profile case. We don't talk about it, people don't know about it, some people can't even pronounce it properly."
She hopes her show will help build up an understanding of the condition over the longer term.
"It is about educating people. I feel very strongly about it. It still splits the medical condition. Because it's an invisible condition it's very hard. There are days I can't get out of my bed. There are days I feel I could run a marathon. There are other days I feel as if I have run a marathon and just woken up."
"But it is an unusual concept, talking about an illness through the genre of stand-up comedy. Who does that? Well, me."
Fibro My Arth! has found a welcoming audience, with sell-out performances at the Glasgow Comedy Festival last year.
"You're finding about 75% of the audience will have chronic illness, whether its fibro or arthritis or both," Carina said.
"I've had a very positive reaction from fibromyalgia sufferers. I have had a couple of negative responses, where fibro sufferers have messaged me and said how can you seriously find anything funny about this, it's nothing to laugh at.
"But I said to them I'm not laughing at the illness, I'm laughing at myself dealing with the symptoms.
"But I also have had a lot of fibro sufferers message me to say 'You know exactly what you're talking about it and I relate to it so much'."
Carina now hopes to find a wider audience following filming for BBC Scotland's Comedy Underground show.
"I think it will be on at the end of July," she said, adding she is working on another filming project at the moment. Her long-term projects include developing comedy workshops for fibro and chronic illness sufferers, having held a pilot session.
"We sat and talked for two hours about comedy and we ended up talking about our illness and sharing stories and it made everybody feel better about themselves. That's something I would like to do," she said.
"It's a lighter way of meeting each other, having a laugh, maybe learn some acting and comedy skills, maybe even just give themselves more comedy skills. My doctor thought this was a great idea. More and more the NHS is looking for other ways to combat illnesses and maybe laughter is the way forward for fibro. Apparently that and gin can help relieve symptoms," she said, laughing again.
Meanwhile, Carina hopes her Art Centre audience will enjoy and appreciate her show – whether they are facing the condition themselves or not.
"Be prepared to have a lot of fun," she said.
Fibro My Arth! is at Aberdeen Arts Centre on Friday July 12