Ben's back – and ready to kick off the Aberdeen International Comedy Festival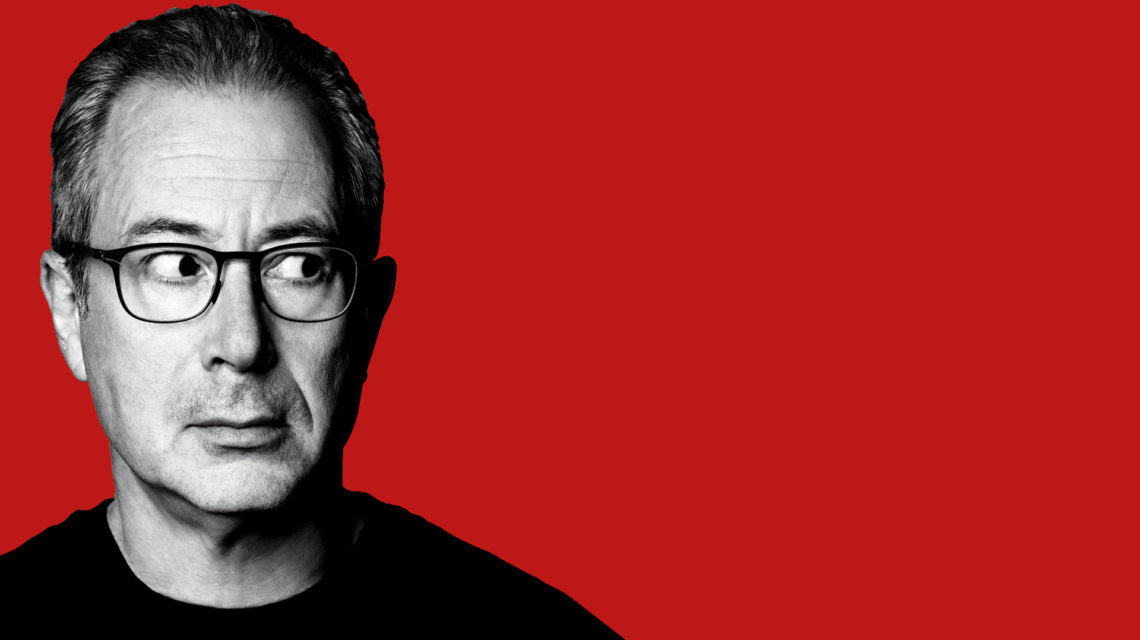 Ben Elton is back and he's raring to go. Sort of.
After all, it's been 15 years since the trailblazing comedian last toured the country with a stand-up show so it would be understandable to have a few nerves before hitting the road again.
"Two hours of brand-new gear to an audience who are all wondering if I can still cut it? Why would I be nervous? OF COURSE I'M FLIPPING NERVOUS!" said Ben, who became a household name hosting Channel 4's groundbreaking Saturday Live show more than three decades ago.
But joking (and he was joking) aside, Ben can't wait to be back on stage – including opening the Aberdeen International Comedy Festival at the Music Hall tonight.
"A stand-up gig is absolutely in the moment. Every second is unique," he said.
"There's such a special intimacy between you and the audience, which just doesn't occur when you do comedy on TV or in a film.
"It's not the sort of buzz I imagine a rock singer gets, strutting about and thrusting the loins and a'sexing and a'saucing. It's all about the words, the ideas. For me a gig is a meeting of minds, almost a dialogue. "Not literally, I hasten to add! When it comes to heckling, I'm a zero-tolerance comic. But laughter is the other half of the conversation. It means I've got my idea across, made myself understood. That's a real buzz."
Ben is not just a gifted comedian. He is also a best-selling novelist, an award-winning playwright, an acclaimed features film writer and director, as well as writing of some of the best-loved sitcoms of recent times, including The Young Ones and Blackadder.
He said: "I spend most of my working life in front of a computer screen, so it's going to be fantastic to be back on the road visiting every part of the country.
"Mind you, what country? I started in September, so Scotland is still part of the UK and the UK is still part of Europe, but who knows where we'll all be by the time I finish at Christmas? I may need a passport to play Cornwall!"
Ben said his decision to tour again has its roots in some personal reasons.
"Our nest has finally emptied, so I'm freed from the tyranny of having to make school lunches at seven in the morning while the kids try to kill each other and my wife struggles to match socks and assemble sports kits. I've certainly missed the soft gentle hum of a hotel mini bar."
Apart from being freed from domesticity, Ben is keen to put his skills as a commentator on current affairs to use in a world which "appears to be going stark raving mad".
He said: "I feel very strongly that if ever there was a time to get out there and have a go about what's going on in the world – to celebrate the good and castigate the bad – that time is now. I hope you'll be aware that my tongue is firmly in my cheek when I say I'm back because I'm needed!
"But you do feel, with the sort of comedy I do, it is probably more worth doing now than it was in what we perhaps wrongly thought of as the comfy and safe years. In the days of Blair and Major, politics seemed quite centre ground.
"But things have got polarised again now, as polarised as they were in the days of Thatcher and Kinnock, and that's an exciting time to be a comedian."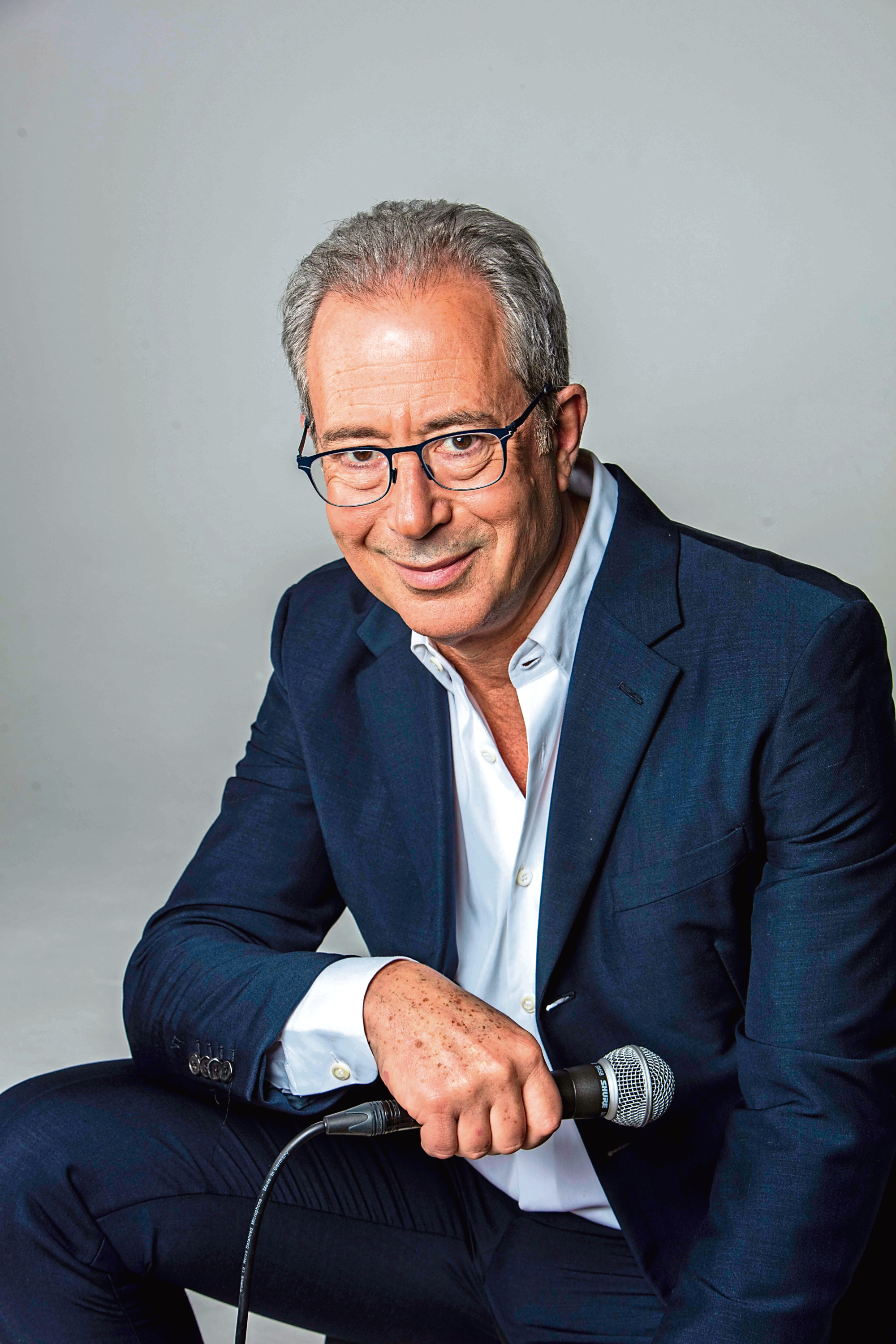 It's a worrying time too, he admits, with issues like President Trump, climate change and Brexit concerning him deeply.
"I've never been more concerned about the future. We are involved in a battle of ideas that could very easily cost the Earth. But you can't despair! You have to stay engaged. And of course, see the funny side – that's my job."
Ben is reluctant to name specific subjects he will be addressing in the show, but what he does say is: "I'll be covering anything and everything as I always do. I never like to talk about actual subjects because it never sounds funny.
"It's like if you asked Van Gogh, 'What subjects do you like to paint?', and he said, 'I thought maybe a small vase of sunflowers,' you'd think, 'Blimey, that sounds a bit boring.' It's all in the treatment and the delivery."
Another reason he's looking forward to touring is the chance to "reconnect" with his many fans in the north-east and across the UK.
"It's the ultimate recharge. Meeting people who appreciate what you're trying to do. Exchanging ideas with them.
"We all live such isolated lives, staring at our screens, stroking and prodding our phones, cut off by our ear phones. I think that's why live gigs have got so popular – everybody wants to reconnect and get in touch with humanity – their own and everybody else's."
So he's looking forward to entertaining the Music Hall audience tonight and has a simple hope for what they take away from his show.
"The happy sensation that no matter how much trouble we're in, we're all in it together!"
For tickets visit aberdeencomedyfestival.com