Beckett set to deliver proper Wallop to funny bones for Aberdeen fans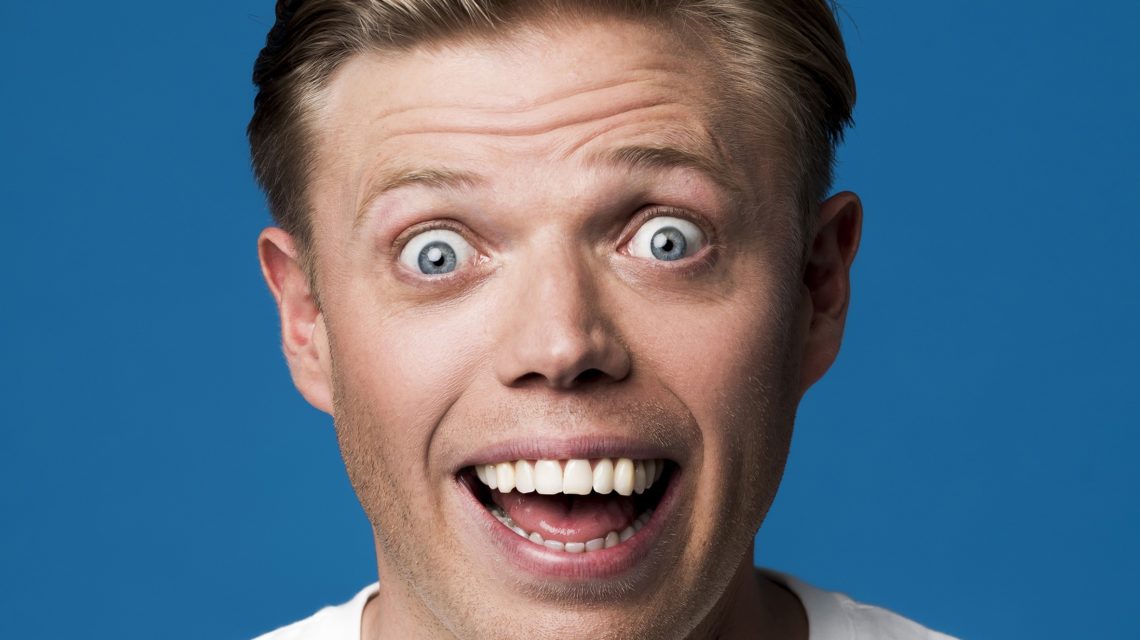 Funnyman Rob Beckett likes his comedy to pack a punch… so it's no real surprise he's named his new tour Wallop.
"As a word, 'wallop' just isn't used enough, but I use it quite a lot," said the Londoner, who has announced he's bringing his new show to Aberdeen's Music Hall in June.
"I think it sums up me and my show. 'Here it is, have a bit of that', we'll enjoy ourselves and then go home."
Which sums up the 8 Out Of 10 Cats star's approach to doing whatever it takes to be as funny as possible for an hour and half, proclaiming he's "very much in it for the audience".
Don't be expecting any heavy-duty messages, though, or to come out with your view of the world changed forever.
Rob said: "My show isn't going to sort out Brexit, but it will take your mind off it. Essentially, the show is all about the funniest things that have happened to me or I've thought of since the last tour."
Which should be plenty of material, as it's been a while since Rob has been on the road – the last time in 2015 with his hugely successful Mouth Of The South tour.
In between times, though, he has been a constant presence on our tellies, turning up on shows such as Mock The Week, Would I Lie To You, the Royal Variety Performance and being the voice of Channel 4's Celebs Go Dating.
One thing that won't be featuring in Wallop is turning it into a "new dad" show, even though he is now the father of two toddlers.
"Though I have kids, it's not my 'I'm gonna talk about my kids for 90 minutes tour'. I love the kids and that's going to be the hardest thing about going on tour. It's not really about the things my kids have said, it's more about my new relationship with my in-laws and my own parents," he said.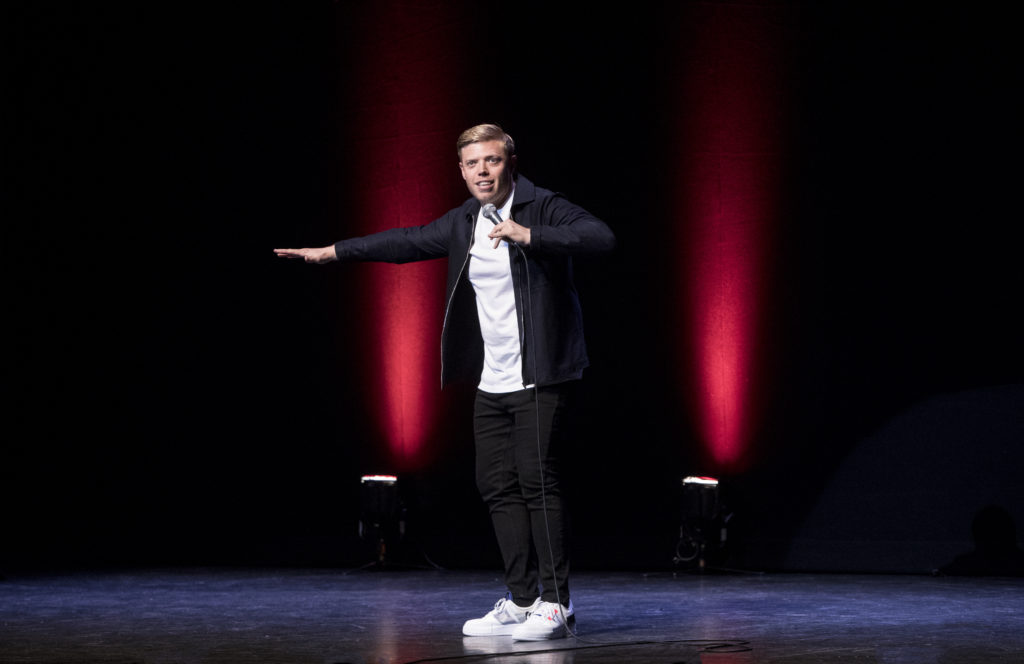 "The show is about family. I've always wanted a whole family to sit down and laugh at my stuff – before it was more of a happy accident because my comedy is quite accessible, but now, all ages can get a lot from it."
Rob is from a large family – he's the second youngest of five brothers – and his siblings tend to stop him getting ideas above his station.
"The level they go to in order to keep my feet on the ground is actually quite rude. It's really odd how much they don't talk about my job. If I worked at Sainsbury's they'd ask me more about my work. "They almost go out of their way to not turn me into some sort of showbusiness diva, and it's not spoken about. They're all proud, though, don't get me wrong," he said.
So is his mum, even if she has a funny way of showing it, according to Rob.
"My mum always likes to have a go: 'If you could get a degree in annoying, you'd have a degree in annoying.' Thanks, mum. If she could get a degree in analogies, I don't think she'd get one," he said.
But for all that, he's very much a down-to-earth bloke and still has dreams for his future.
"I want to do stand-up forever. I would love to fill my local, The O2. It would be a dream of mine to have that many people in one place coming to see me. That would be amazing," said Rob
However, one day he might like to be on the couch hosting his own talk show.
"I love hosting and presenting TV, and I'd really love to have a chat show later on in my career when I've calmed down a bit," said Rob.
"I don't think I'd get that much out of the guests at this point, but later on, when I'm a bit more tired, I think I'd be a good chat show host."
Rob Beckett's Wallop will be at the Music Hall on June 5. For tickets visit aberdeenperformingarts.com