The man who discovered Oasis will reminisce about his career in Aberdeen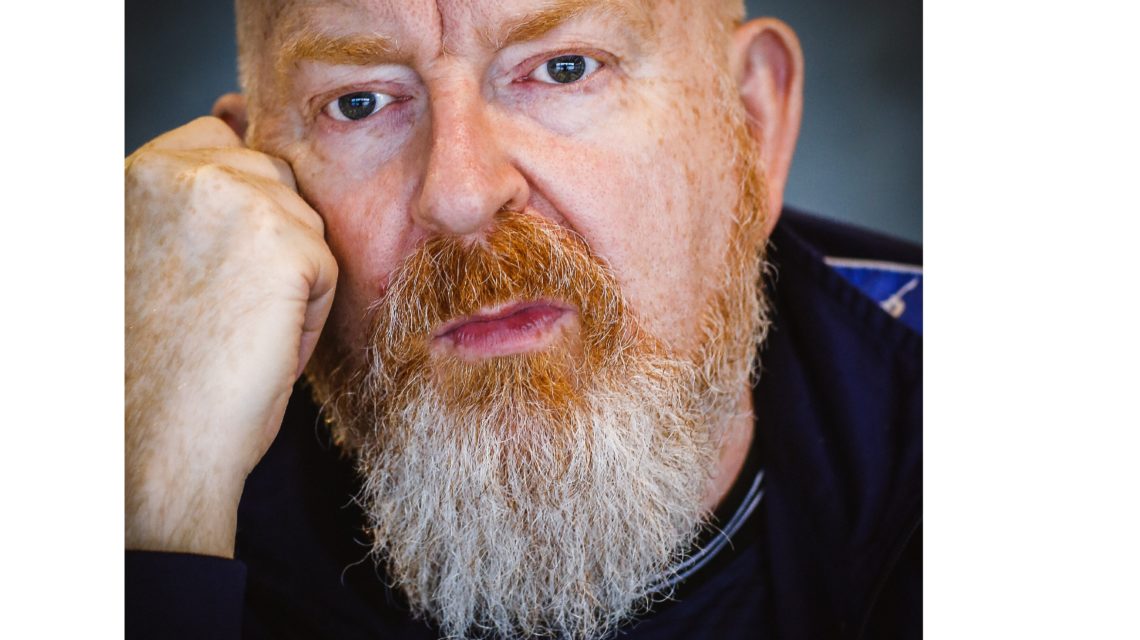 Alan McGee, the man who discovered Oasis and released key records by Primal Scream and My Bloody Valentine will reminisce about his extraordinary career in Aberdeen.
One of the most influential figures of British music in the past 30 years, the Scot will appear at Cafe Drummonds on Belmont Street on Saturday from 8.30pm for an intimate "Night With", where he will answer questions for fans.
And the 58-year-old, who famously signed Oasis on the spot when he saw them fourth on the bill at King Tut's Wah Wah Hut in Glasgow, insists nothing is off limits for the questions.
Talking to Society exclusively from New York, McGee said: "I will talk about anything and I am up front about all the problems I have had.
"You have got to protect other people obviously.
"But it is my own and I will stand by my own indiscretions. My memory is pretty good. I am clean now and have been sober for years.
"I am so clean now it is unbelievable. I don't drink, no drugs, I swim every day. I am vegetarian, no coffee."
McGee will appear in the Granite City as part of a full British tour. Has there been any questions so far that have thrown him?
"Nah," he laughed. "Come on. This is me you are talking to."
Much has been made of the night McGee stumbled upon a fledgling Oasis that gate-crashed the bill of a show in Glasgow by 18-Wheeler and immediately signed the band to his label Creation Records.
To focus solely on Oasis is to do McGee and the ground-breaking label he founded in the early 1980s a disservice.
Creation had already released key records by Primal Scream, The Jesus And Mary Chain, My Bloody Valentine, House of Love, Ride – the list goes on – long before Oasis were discovered.
Under McGee's guidance, Creation Records forged a new sound. The success of Oasis merely brought the financial reward.
Of all the records released on Creation, the one that gave him the most joy was Screamadelica by Primal Scream, an ambitious genre-connecting release that melded club culture with rock.
He said: "I grew up with Primal Scream and we were all school friends.
"Bobby (Gillespie, vocals), Andrew (Innes, guitar) and Rob (Young, guitar) were rock stars and I ran a record company and weirdly it all worked.
"I knew Higher Than The Sun from Screamadelica was going to be a landmark record.
"Screamadelica was the one for me. That was the record that gave me the most comfort."
McGee introduced Primal Scream to the revolutionary acid house scene at clubs such as Shoom and Phuture. Released in 1990, it won the inaugural Mercury Music Prize.
Screamadelica was not the only album that would rip apart the blueprint. A year earlier My Bloody Valentine had released the sonic howl of Isn't Anything, preceded by You Made Me Realise and Feed Me With Your Kiss.
No-one sounded like MBV at the time and their influence continues to reverberate almost three decades on.
McGee said: "We were really on form during that time and had brilliant bands like My Bloody Valentine putting out amazing records.
"As I was a wee bit crazy at that point I would go with the craziest record such as You Made Me Realise and Higher Than The Sun by Primal Scream.
"They were great times."
Other significant bands signed by McGee for Creation Records were The Boo Radleys, Ride, Super Furry Animals, Teenage Fanclub, Felt and Slowdive.
McGee is currently the manager for the Happy Mondays, Black Grape, Shaun Ryder and Glasvegas.
The one that got away however was John Lydon, leader of Public Image Limited and the former Sex Pistol.
"John Lydon phoned me up once and said 'McGee, we shouldn't work with each other'," he explained.
"I said 'Aye, we probably shouldn't'.
"Lydon said 'That's what I thought', and put the phone down."
Shooting began this week on a film of McGee's life that will reunite three artists from smash 1990s film Trainspotting. Oscar-winning director Danny Boyle, Trainspotting author Irvine Welsh and actor Ewen Bremner are all working on the film based on McGee's 2016 biography, The Creation Records Story: Riots, Raves and Running a Label.
It will be directed by Nick Moran.
McGee said: "Danny Boyle is producing, Nick Moran directing and Irvine Welsh is scripting it.
"Ewen Bremner, Spud (from Trainspotting) is playing me.
"It is going to be amazing and has just started shooting in London. I will go over in the next couple of weeks to see how it is going on. It is based on my book but Irvine has done the screenplay.
"I have been friends with Irvine for a long time now, since he put Trainspotting out back in the day.
"Way before the film, when he just had the book out."
McGee continues to be active in the search for talent and runs label Creation23 that boasts a roster including JUGGS, The Illicits, Rubber Jaw, Young Garbo and Chris Grant.
"The first 45 minutes in Aberdeen will be an interview," he said.
"The next 45 minutes will be where the audience can ask any questions about anything I have ever been connected to and I will answer them honestly."
See Alan McGee at Drummonds Cafe on Belmont Street on Saturday at 8.30pm.