The Magic Flute to arrive in Aberdeen next week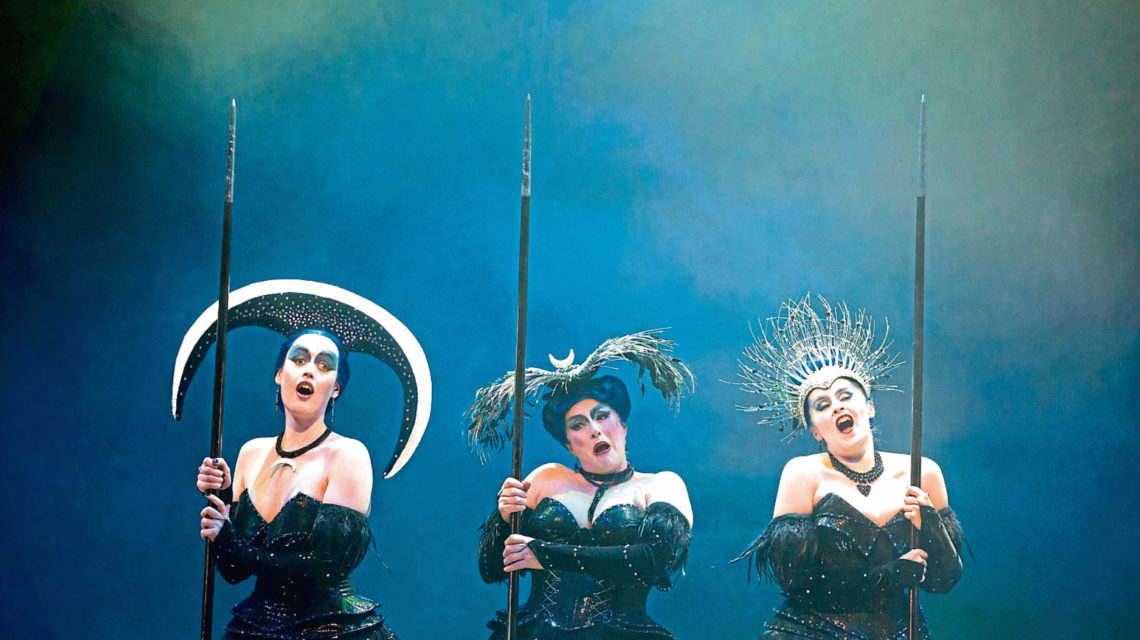 Sir Thomas Allen, the iconic director behind Scottish Opera's production of The Magic Flute, has some unusual advice for people heading to see Mozart's classic at His Majesty's next week.
"You maybe just need to familiarise yourself with a design concept called steampunk…it's worth investigating," he said, referencing a science-fiction strand inspired by what Victorian steam-powered advanced technology might have looked like.
"From there you have a wonderful opportunity to design the most wonderful costumes and sets and everything else."
Certainly the production won massive acclaim when it was first staged seven years ago with its ingenious blend of 19th century-tinged fantasy hi-tech, influenced by the works of Jules Verne and HG Wells.
There's a Hollywood homage going on as well – the Western steampunk movie Wild Wild West, starring Will Smith and Kenneth Branagh.
"Sir Kenneth Branagh was sitting in a machine, legless himself, controlling the legs of some vast monster, so all of that belongs to this," said Sir Thomas, who added he was fascinated by the world of automata and mechanical machines.
Sir Thomas is thrilled about what opera fans will see on stage when the curtain goes up on the show next Thursday and Saturday.
"If the audience could see the details in this piece they would be absolutely astonished. You can take three birds alone that are made from forks and hairpins and they are musuem pieces, seriously wonderul pieces of art."
And he adds the opera is also a love letter to Scottish Opera's home city of Glasgow.
"The idea, right from the start, was that this should reflect a lot of aspects of Glasgow. For me that meant the riverside, shipbuilding, sport, the university, the people of Glasgow themselves, the theatres of Glasgow. It's an entertainment, not a classical opera in that sense…it has this music hall aspect to it as well, which is rather wonderful and extraordinary. There is something there for all tastes."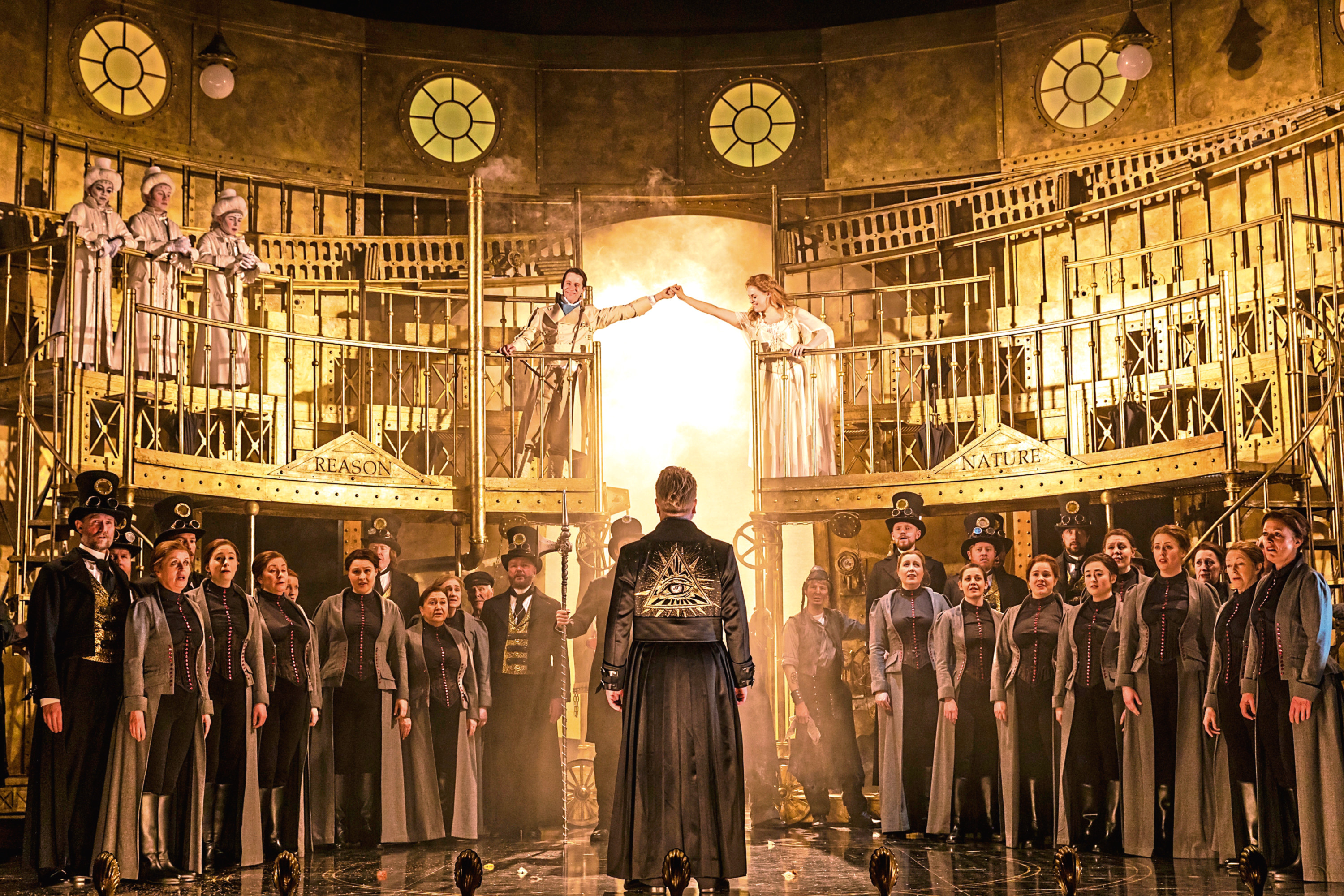 But staging aside, at the heart of all of this is Mozart's magnificent opera. And Sir Thomas has a good idea as to why audiences still flock to see it.
"Partly to find out what it's about, I think, the mystery of it all. Maybe it's about youth and the continuance of the human condition," he said.
"Or about the love that two young people find for themselves who are of a certain class of society. There is something that goes right the way through.
"I think the beauty of it all is that where there has been hatred and mistrust, at the end of it all we try to create the idea of a new order, a more well-balanced order with greater equality. Of course, that fits in perfectly with today's thinking and MeToo and everything else.
"The thing with Mozart is there is always something to be found in him. The man is such a creative genius."
And he has delighted that his take on this magnificent work has been revived "because people like it and there's a demand for it".
"I'm thrilled to bits. The company are to be congratulated, they have come up with a really strong cast again," said Sir Thomas, who has an association with The Magic Flute going back to the early 70s, when he first sang the role of Papageno.
"The Magic Flute is for all time. There are things I see that are still relevant."
Apart from suggesting people get acquainted with steampunk, Sir Thomas has one last piece of advice for Aberdeen audiences.
"Sit back, relax and enjoy it – and laugh at the laugh lines. You are in for a really enjoyable evening."
The Magic Flute is at His Majesty's Theatre on Thursday and Saturday next week with an hour-long "Unwrapped" version on Friday.
Click here for more theatre news and features.