The Cheviot, The Stag And The Black, Black Oil to arrive at Aberdeen Arts Centre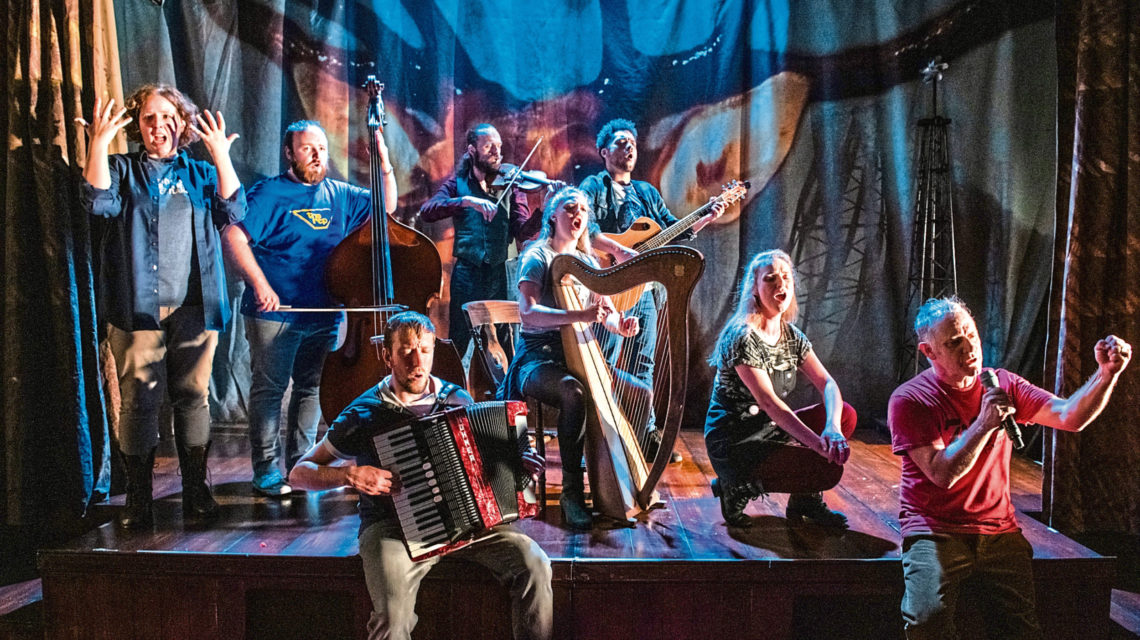 It is an iconic play which is, quite simply, revered for breaking new ground, shining a spotlight on our harsh history and blazing a glorious trail for Scottish theatre to follow.
Now, The Cheviot, The Stag And The Black, Black Oil is returning to its roots of touring small intimate venues, as it did when it was first staged more than 45 years ago.
That includes Aberdeen Arts Centre – and a homecoming for one its stars, Christina Gordon, who caught the acting bug while a pupil at St Margaret's School For Girls, here in the Granite City.
And she is delighted to be bringing John McGrath's legendary political piece – covering everything from the horror of the Highland Clearances to the oil boom to today's political upheaval – to her home town next Tuesday.
"We got a really great response the last time we were there with Cheviot in 2016, so I'm really excited to see the reactions again – especially with the way oil is affecting the city just now," she said
"It will be great to see it connect with people again."
While many people have heard of the play, there are still a lot of them who have never actually seen it. Christina said they are in for a theatrical experience.
"It is in the form of a ceilidh, really. We start by getting the audience up, having a sing, having a dance. Everything smashes into the next scene, it's all quite fast-paced and fun with lots of audience interaction.
"So it plays out in little scenes that cover a lot of ground and history, but in an engaging way. That said, it's a really dark and harrowing history Scotland has, particularly with the Clearances. It is incredibly sad and upsetting, but a lot of the time the way to get that information across to people is to engage them with the fun first.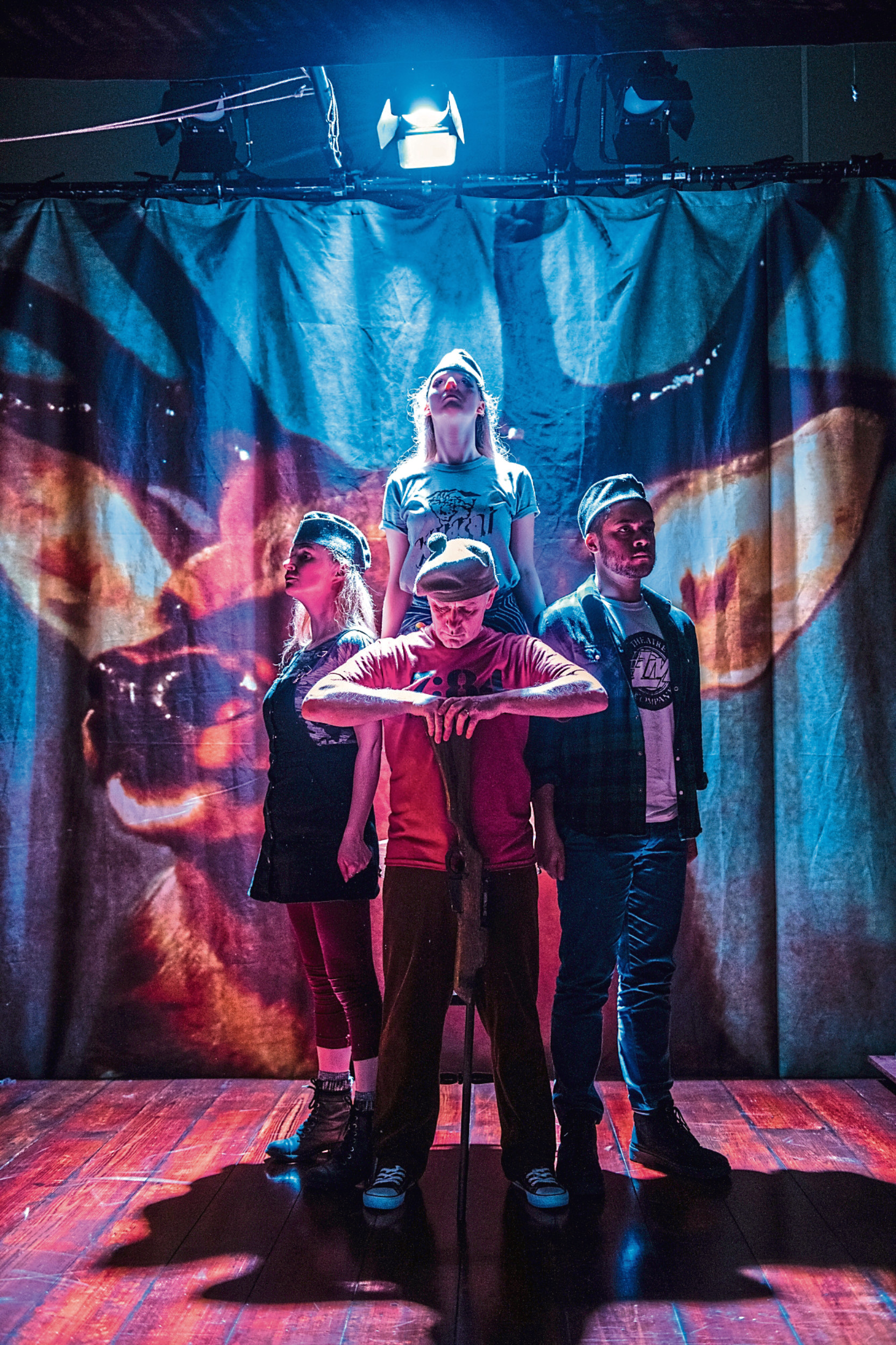 "That is how you can make people realise the real weight of the subject – if you are laughing at a situation then you find it stems from something much darker and much deeper."
Cheviot was a vitally-important work when it was first presented by the 7:84 company, said Christina, leading to people talking for the first time about issues, such as the Clearances, especially in the places where it happened. It also took the play to places that had never had theatre before.
And for all that it was first staged in 1973, it is still relevant today, with the oil aspect of the work particularly resonating in Aberdeen, she said.
"A lot of the historic sides of the play still have a lot of weight and reference. You can see parallels still happening today. It is definitely still relevant."
That said, this current touring version – by the National Theatre Of Scotland in association with Dundee Rep – has been updated, to reflect the shift in society and attitudes we have seen in the intervening decades.
Christina said: "When the play was first staged, the oil boom had only just started and when we did it last it was about the effects of the oil boom. This time we are looking more into the future and renewable energy and the fact that really the oil should be staying in the ground and not something that should be profited on any more."
Staging it in smaller venues has also been a masterstroke for the current tour, allowing the cast to engage directly with the audience.
It also means a return to Aberdeen Arts Centre, a venue to which Christina is no stranger, having performed there with school productions at St Margaret's.
"It will be nice to go back," she said, adding those shows sparked her love of acting.
"You become an actor because you love attention," said Christina. "It's fun to play and be someone else and make them laugh and cry. So, I loved it at school and all of my close friends were involved in music and drama as well."
Performing may also be in the genes for Christina – her grandfather was the legendary Scottish artist Andy Stewart.
"I never met him unfortunately, he died the year before I was born. But where some parents might discourage you from a life in the arts, it was pretty normal in my family. So when I said I wanted to be an actor my mum was like 'OK'."
And Christina is delighted their support means she can now carve a career in the theatre world, including her next project – touring with an all-female version of Pride and Prejudice.
But, before that, she is entirely focused on Cheviot.
"I hope that the audience takes away from it a sense of belonging and a sense of pride in their country and think of Scotland as a land and us as a people. Take away a sense of fight almost, in knowing we can learn from the mistakes of the past and we can ultimately change the future. That's still in our control," said Christina.
The Cheviot, The Stag And The Black, Black Oil is at Aberdeen Arts Centre on Tuesday next week.