The 1975 to play Aberdeen's P&J Live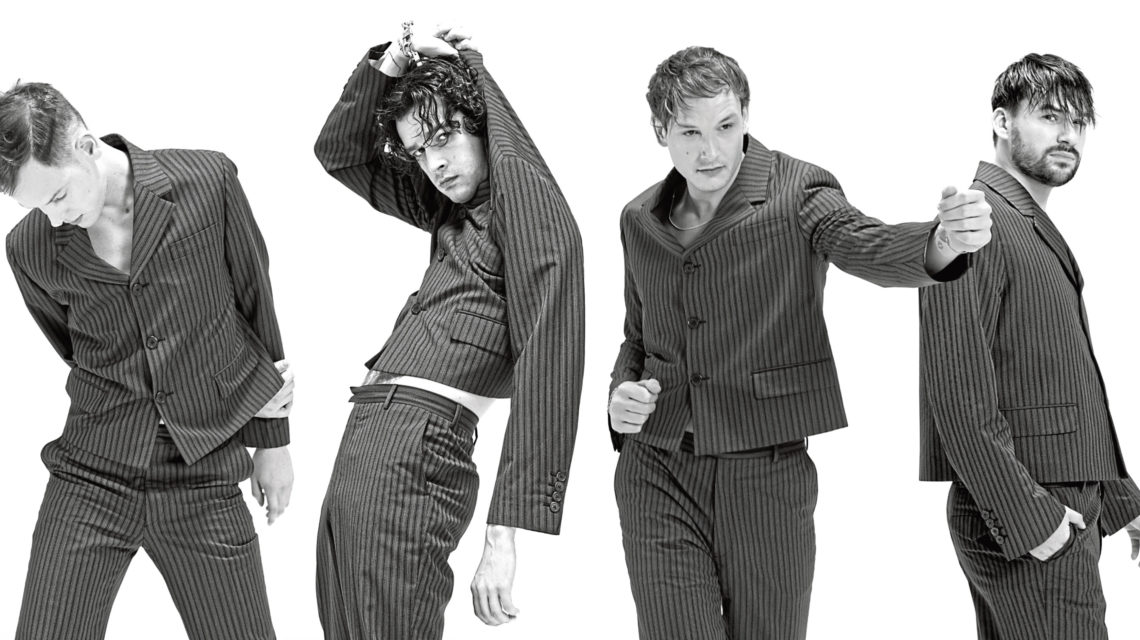 The 1975 singer Matthew Healy is terrified of wasting precious time, which is why the band is living every moment of its success to the full.
The group has risen to the status of one of the top bands in Britain and frontman Healy is acutely aware that time is of the essence.
The music world can be fickle and they are determined to wrench the utmost from their place in the sun.
That continues when they headline P&J Live on Saturday February 29.
Healy said: "The idea of wasting time scares me and the band a lot.
"We know you don't get opportunities very often, so you have to make the most of them.
"And the world's ending, apparently, so there's this kind of urgency to everything."
The 1975 will headline Aberdeen to promote imminent release Notes on a Conditional Form, their fourth studio album.
Initially the plan was for the new album to be released a week before that much anticipated performance in the Granite City.
However, Healy recently confirmed that the release date of the album has been pushed back from February 21 to April 24.
It is the follow-up to 2018's A Brief Inquiry Into Online Relationships, and Healy promised it will be worth the wait.
He said: "I've been getting up in the morning and my day job is trying to make a record and my night shift is playing a huge international rock show stadium tour.
"We have been finishing our album, so we've been very busy.
"It takes like three months or something to physically make a record on vinyl, so it comes out on April 24.
"For the sake of a couple of months, in the grand scheme of things (the delay) doesn't really make any difference."
Notes On A Conditional Form is a 22-track magnum opus that was written and recorded while The 1975 toured the world.
Healy has previously stated the music on the new album is heavily influenced by Britain's night-time club culture.
There have been early statements of intent with four singles released from the album – The 1975, People, Frail State of Mind and the recent release Me & You Together Song.
He said: "All the best records are about life in an all-consuming way and that's what I hope this record is about.
"We live in a weirdly postmodern time and I don't have that many solutions, but what I know doesn't have solutions is irony.
"After a while you start to hide behind it because it's easier than being truly human, which is being a bit naive, a bit soppy."
The 1975 formed in Wilmslow in 2002 when the four members were just 13 years old.
They spent years in obscurity honing their skills, rehearsing at Healy's parents' house.
Healy is the son of actors Tim Healy (Auf Wiedersehen, Pet, Benidorm) and Denise Welch (Coronation Street, Loose Women).
The 1975 eventually started their own label Dirty Hit with manager Jamie Oborne on which they released debut single The City in 2012.
It broke into the outer regions of the British top 30 and was the catalyst that ignited their now glittering career.
Their eponymous debut album topped the charts and the subsequent two releases also hit the number one spot.
They now sell out arenas worldwide and Healy admits he does look back with affection to the simplicity of those halcyon early days in obscurity.
He said: "Life was a much more simpler time for everyone back then, about 10 years ago.
"I just remember having absolutely no money and that being fine.
"All I cared about was playing shows. I didn't care about money or anything like that.
"We would get paid 50 or 60 quid between us for a show, but that was amazing.
"I miss that.
"I still feel like that person. I don't feel like I have grown up that much as I am still excited by quite simple stuff. Even now I still get giddy when we get things we didn't have back in the day, such as recording studios, nice hotels or tour buses."
The success of their debut album led to a high-profile support slot with the Rolling Stones at Hyde Park in 2013.
It was the start of a long friendship between Healy and Stones legend Mick Jagger.
He said: "Mick Jagger is still so youth-culture minded.
He knows his stuff.
"Obviously, it's amazing for me whenever I have a chance to have a chat with him or text him, because I'm like a kid in a sweet shop. It's Mick Jagger!"
The success of The 1975 went global with second album I Like It When You Sleep, for You Are So Beautiful Yet So Unaware Of It topping the American charts.
Earlier this month the band announced a mammoth tour of the United States and Canada which is going to take place this spring.
The 1975 have promised to plant a tree for every ticket sold, with support from their Dirty Hit label-mate beabadoobee and Phoebe Bridgers.
Often outspoken in his opinions and lyrics, but always honest, Healy and his bandmates are doing their best through their music and their actions to change the world. However, he accepts that musicians can only do so much.
Even the after-effects of a cultural revolution like punk rock have been diluted over time.
He said: "Punk makes me excited and sad at the same time.
"If you look at punk and hardcore from the 1970s to early 1990s, those kids believed that they were going to change the world.
"Not just culture, which they did completely, they thought that they were going to change the world.
"But after all that, Donald Trump became the US president.
"So did punk really work?"
The 1975 perform on Saturday, February 29 and tickets can be purchased at pandjlive.com