Sophie exorcises her horror demons for Aberdeen audiences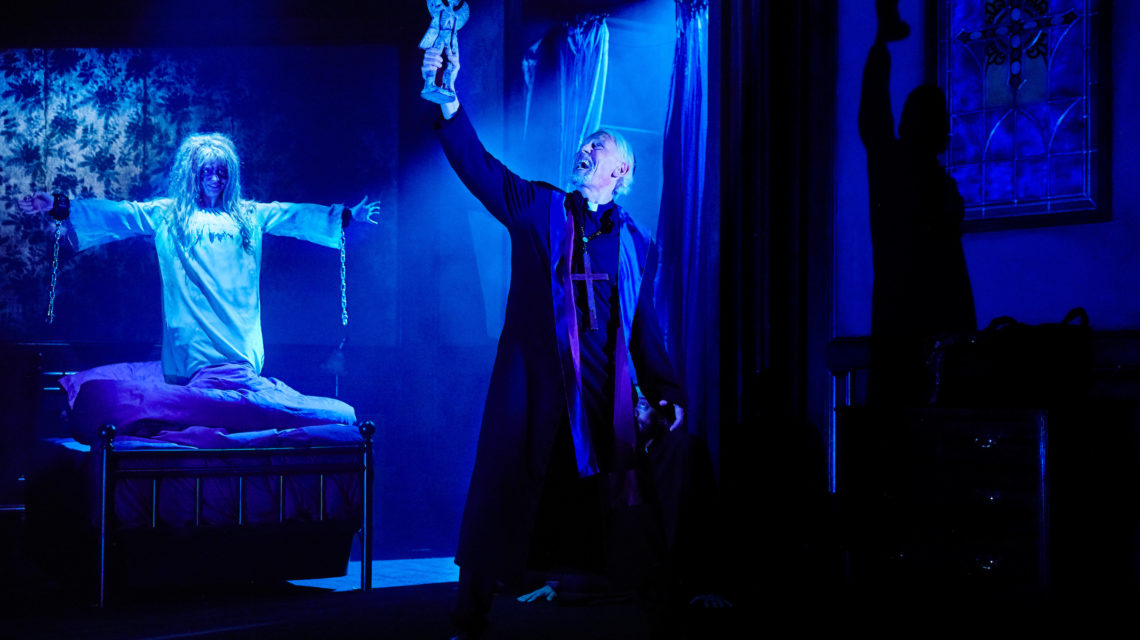 SO, what's a self-confessed "scaredy cat" doing in a production of The Exorcist? Having the time of her life according to Sophie Ward.
The star of Holby City and Hearbeat is playing the mother in a stage version of one the most terrifying films of all times – and freely confesses she's never seen the movie or read the book it's based on.
"I've not seen it because I'm a scaredy cat," said Sophie, who will be arriving at His Majesty's with The Exorcist next week.
"I don't like horror at all, it really freaks me out."
In fact, Sophie took a bit of persuasion to take on the role of Chris, whose daughter Regan is possessed by a demon, while two priests battle to save her life and her soul.
"I was very worried about doing the play. When I first read the script I was like 'no, I can't possibly do that… I'd never sleep again'. But then I spoke to Sean Mathias, our lovely director, and he said it was very different doing it, a very different experience.
"Then certain things started to appeal to me. I wanted to work with Sean and I've worked with the writer who did the adaptation, John Pielmeier, before many years ago.
"Then obviously we have Sir Ian McKellen who is the voice of the demon and it's a very good solid show. I started to be charmed by it, but was still very nervous."
Now she finds she's actually quite enjoying the experience – especially the audience reaction.
She said: "I'm not saying I'm a convert but I have started to appreciate why people like horror. You see the thrill the audience gets from being scared, from the intensity of it, but also obviously being safe and getting through that experience.
"I can see how much fun they have. But screaming is definitely involved – and jumping."
Little wonder. The film is considered to be one of the scariest movies of all time, becoming a part of global culture when it was released in 1973. And Sophie says the stage version is just as terrifying.
"People who are scared by the film, that's one thing but it's different seeing it in the theatre," she said.
"You are experiencing it with the people there in front of you. It's quite intense. It's scarier than the film in one way because I think the audience feels slightly more vulnerable, too, because they are almost in the house with you. And it's a bit disturbing because you see our lovely Regan and all the things she goes through. It's a very dark play.
"But you know what you are in for when you book to see The Exorcist."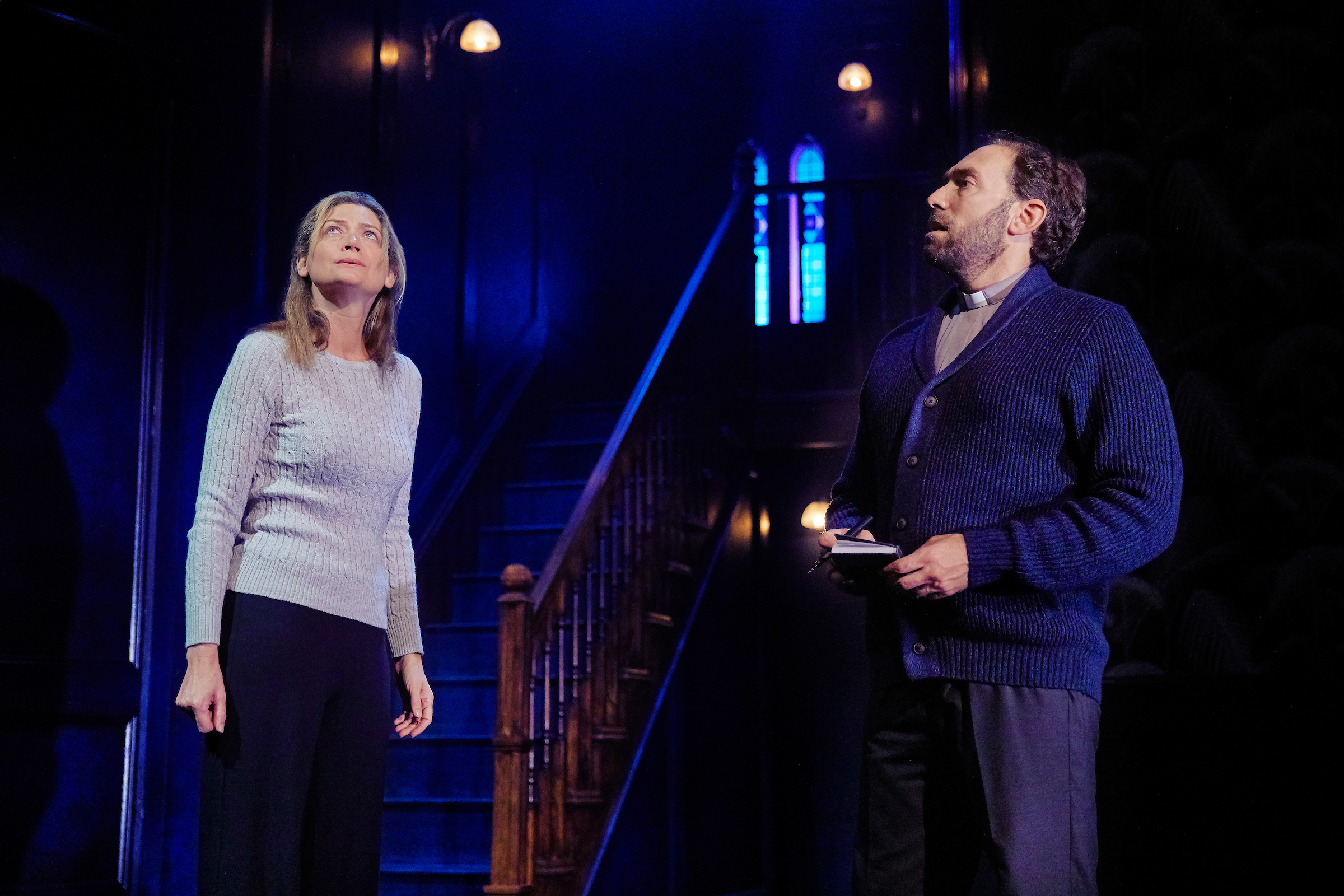 The Exorcist gained notoriety for some of its more shocking sequences from Regan's head spinning around, projectile vomiting and a disturbing scene involving a crucifix.
"It's all in there. It is all the things you want to have from The Exorcist. It's definitely not for the faint-hearted," said Sophie, adding that recreating the movie scenes was a question of magic. Or to be more precise, used the talents of magician Ben Hart, of Britain's Got Talent fame.
"He has designed all these illusions. They are very clever," she added.
"We also have a wonderful set and an amazing soundscape and lighting design that bring it to life."
Her star turn in The Exorcist is just the latest role in a long and successful career for Sophie, who long ago became a household name in the movie Young Sherlock Holmes in 1985.
"That was a wonderful film to make," she said.
"Quite a few people come up and chat to me about that. There were also quite a few kids who were scared by a film that I had a small part in but which really freaked them out called Return To Oz. In it I take my head off and it was totally frightening for young children. Now they are coming to see shows I'm in and remember how scary it was and want to talk about that.
"Then I was in Heartbeat for a couple of years and that has a big fan base."
Sophie's talents don't just extend to her acting. Her first novel is due out next February.
"It's called Love And Other Thought Experiments. It's about a family and you follow them over 100 years from the middle of the last century to going to Mars in the middle of this century," she said.
Already she's working on a second book and will spend the next few months concentrating on it.
But before any of that, there's the small matter of scaring Aberdeen audiences out of their wits next week.
"Have a drink beforehand, but don't have a drink in your hand at the start of the show," said Sophie, laughing.
The Exorcist is at His Majesty's Theatre from Tuesday to Saturday. For tickets vsit aberdeenperformingarts.com