Snow Queen set to cast magic spell on Aberdeen dance fans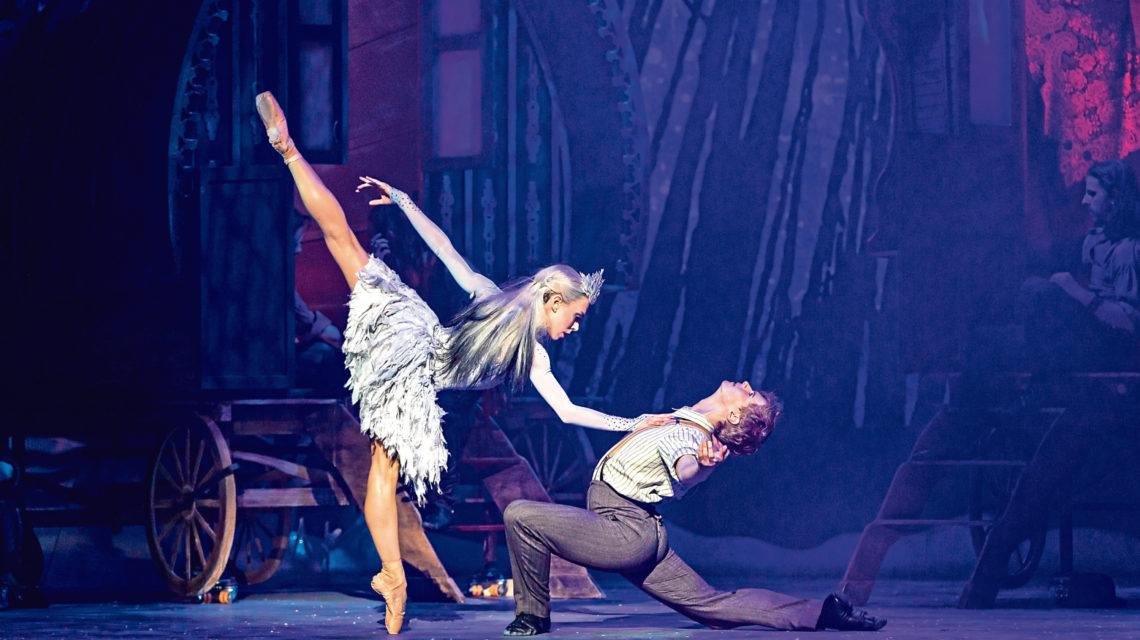 When looking for inspiration for a new festive work, Scottish Ballet's artistic director Christopher Hampson, turned to the same Hans Christian Andersen fairy tale which inspired Disney's Frozen.
But don't be expecting Elsa or Olaf when our national ballet company step on to the stage of His Majesty's in The Snow Queen later this month… though there will be plenty of magic, promises Christopher.
"No Olaf, definitely," he said, laughing.
"But there is a sister character which I have introduced."
He explained in the Andersen story there is a character called the Robber Girl who appears at the end.
"I loved that character so much, I've made her the Snow Queen's sister, so she is in it right from the beginning. It's really a story about the Snow Queen trying to bring her sister home to the Ice Palace," said Christopher, who is also Scottish Ballet's CEO.
Wrapped up in that are another two characters, Gerda and Kai, who are childhood sweethearts.
Christopher said: "So the audience will be watching two journeys. One is the Snow Queen trying to get her sister back, so she uses Kai as bait to bring Gerda and her sister back to the Ice Palace.
"So you get Gerda and Kai's love story tangled up in that. It ends in the Ice Palace where the three main women all have to make quite big decisions about what's going to happen in the end.
"I think the title has really captured the zeitgeist, of Frozen and looking at stories with strong female heroes at the centre of them – and this has three."
The company's festive ballets are renowned for their lush, sumptuous productions, bringing a sprinkling of Christmas magic to the stage, and The Snow Queen will be no different.
"Every time the Snow Queen appears there is magic," said Christopher.
"She's able to freeze time, she can cast a spell on Kai with fragments from her enchanted mirror. Right from the start you see the Snow Queen's world is magical."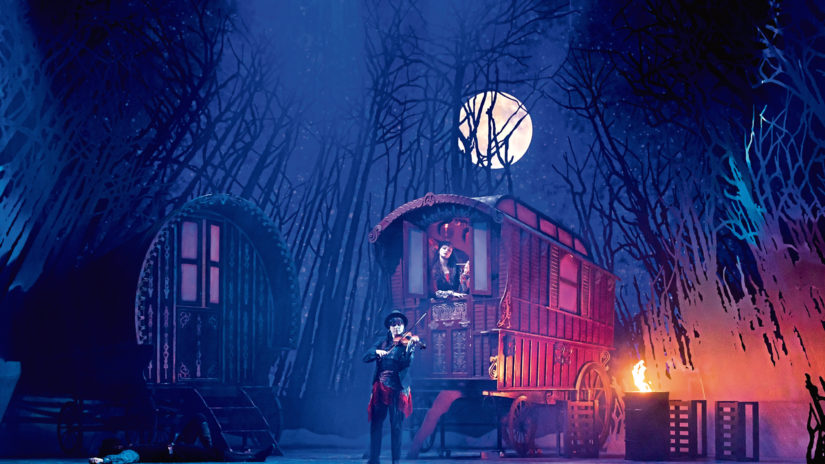 He said he wanted the whole production to look magical and wintery, but mixed in among there is lots of humour and warmth.
"So there's the circus scene in Act One with some real larger than life characters – some clowns, an acrobat, a strongman and a fantastic ringmaster," he said, adding that the story is set pre-war in the 30s and 40s.
Warmth also comes in Act Two with an encampment of bandits, where the Snow Queen's sister hangs out in her mortal life.
"They love a good dance, so there's a big opening number for Act Two." said Christopher.
"The sets and costumes are absolutely magnificent, with lots of transformations throughout the show, too."
The Snow Queen has been a labour of love for Christopher, a project that has taken him two years from concept to stage. The first part of that process was getting the story to work for the piece, he said.
"Until I had the story right, Les Brotherston, our designer, couldn't input and Richard Honner, who did the score using the Rimsky-Korsakov music, needed a landscape in which to fit that score on to."
The end result is something Christopher and the company are hugely proud of – especially the enthusiastic response it has had from audiences already.
But when Christopher is watching the show, which parts make him think "yes, I got that right"?
"There's something different every time I watch it, but I think today it would be the opening of Act Two. I really wanted to transport us to a world you wouldn't think of if you came to see The Snow Queen. It is set around a camp fire and the costumes are so colourful and beautiful," he said.
"I want audiences to feel like they have seen magic happen, that they have been transported and feel completely different to how they felt when they walked in two hours earlier.
"Our hope is that The Snow Queen becomes a Christmas classic, like The Nutcracker."
The arrival of The Snow Queen marked the end of the 50th anniversary celebrations for Scottish Ballet. Christopher said the past year had exceeded expectations.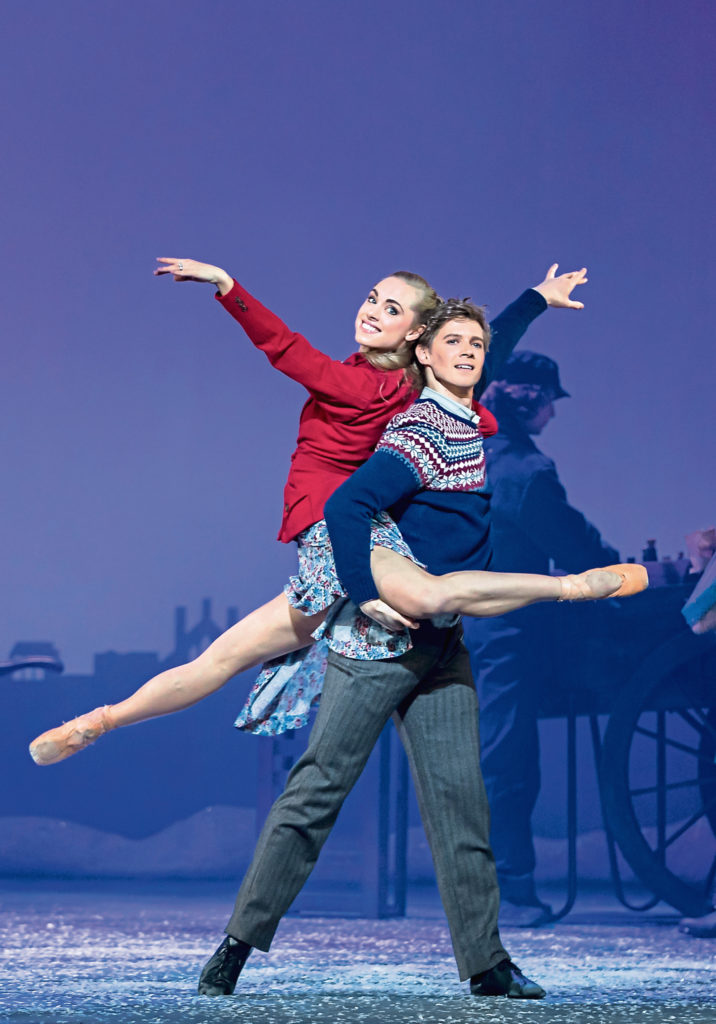 "We set ourselves a really high level of engagement for our 50th in terms of wanting to not just celebrate 50 years of Scottish Ballet, but celebrate with Scotland the support people have given to Scottish Ballet and that's been the most inspiring part of our anniversary."
Looking to the future, part of the 50th year celebrations was to commit to creating five new full-length productions in five years. The Snow Queen was one, last year's The Crucible was another. The third is The Scandal Of Mayerling, arriving later this year.
"With these five works we are building a foundation of repertoire that is bespoke to Scottish Ballet, crafted by Scotland, which we own and can fly the cultural flag of Scotland wherever we go. That's our legacy of this 50th anniversary," said Christopher.
But for now, he is just excited about bringing The Snow Queen to His Majesty's.
"Bring anyone you want… it is suitable for children, adults, older adults, anyone. It's a really enchanting night at the ballet. You'll have a lot of fun."
The Snow Queen will be at HIs Majesty's Theatre from Wednesday January 22 to Saturday January 25. For tickets visit aberdeenperformingarts.com