Shrek the Musical to have a monster impact on Aberdeen stage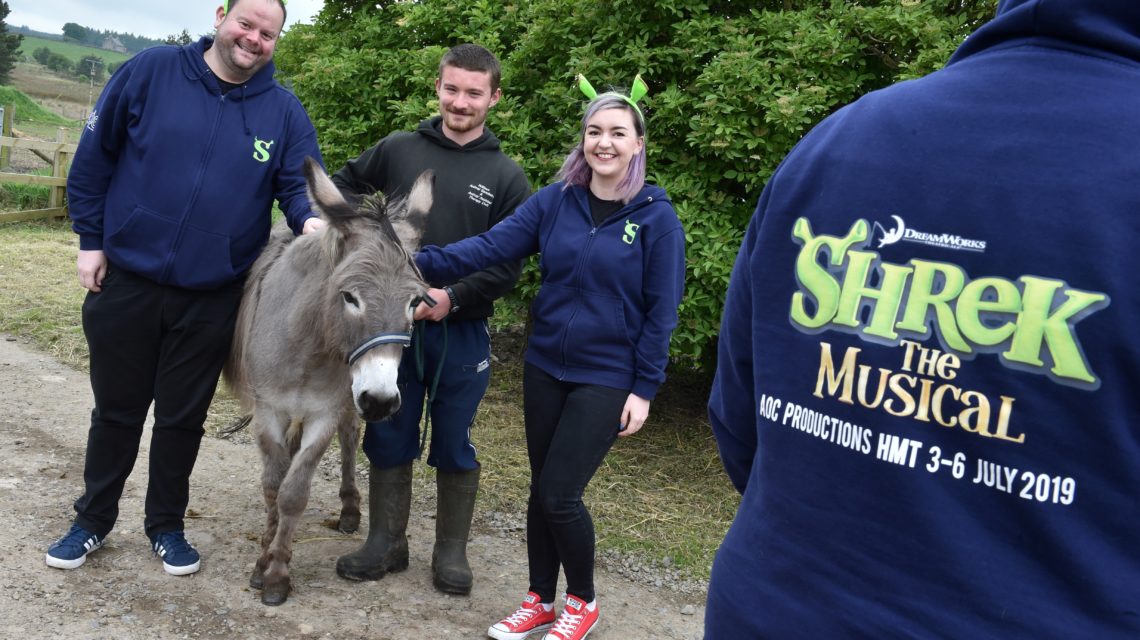 Shrek the Musical will bring the swamp to Aberdeen as Scotland's first amateur production of the feel-good show arrives at His Majesty's Theatre next week.
And Scott Jamieson couldn't have been more excited to be cast as the lovable ogre in AOC Productions' Shrek the Musical. From the moment the Aberdeen-based amateur theatre company decided to perform the stage version of the Oscar-winning DreamWorks film, his fellow castmates considered him the perfect candidate for the role.
Scott said: "People did tend to look at me when they knew we were doing Shrek and said 'You could probably be Shrek'.
"I didn't have to watch what I'm eating because he's a larger character.
"Some people have to go on a diet before the show, but I didn't have to do that.
"I just needed to learn how to stomp around."
Scott said one of the biggest challenges for him was to keep his character Scottish.
He said: "Funnily enough, he has a Scottish accent – which I have – but it's difficult because you never normally have to sing in a Scottish accent.
"If you do musicals, the accent is usually American or you have to put on some other accent.
"So the challenge has actually been to keep him Scottish and not be too over-the-top Scottish.
"I found that a challenge because the film is so well-known and I think Fiona can be any voice, Donkey can be any voice too, but Shrek…people recognise his voice. But we're not mimicking Mike Myers who voiced him in the films."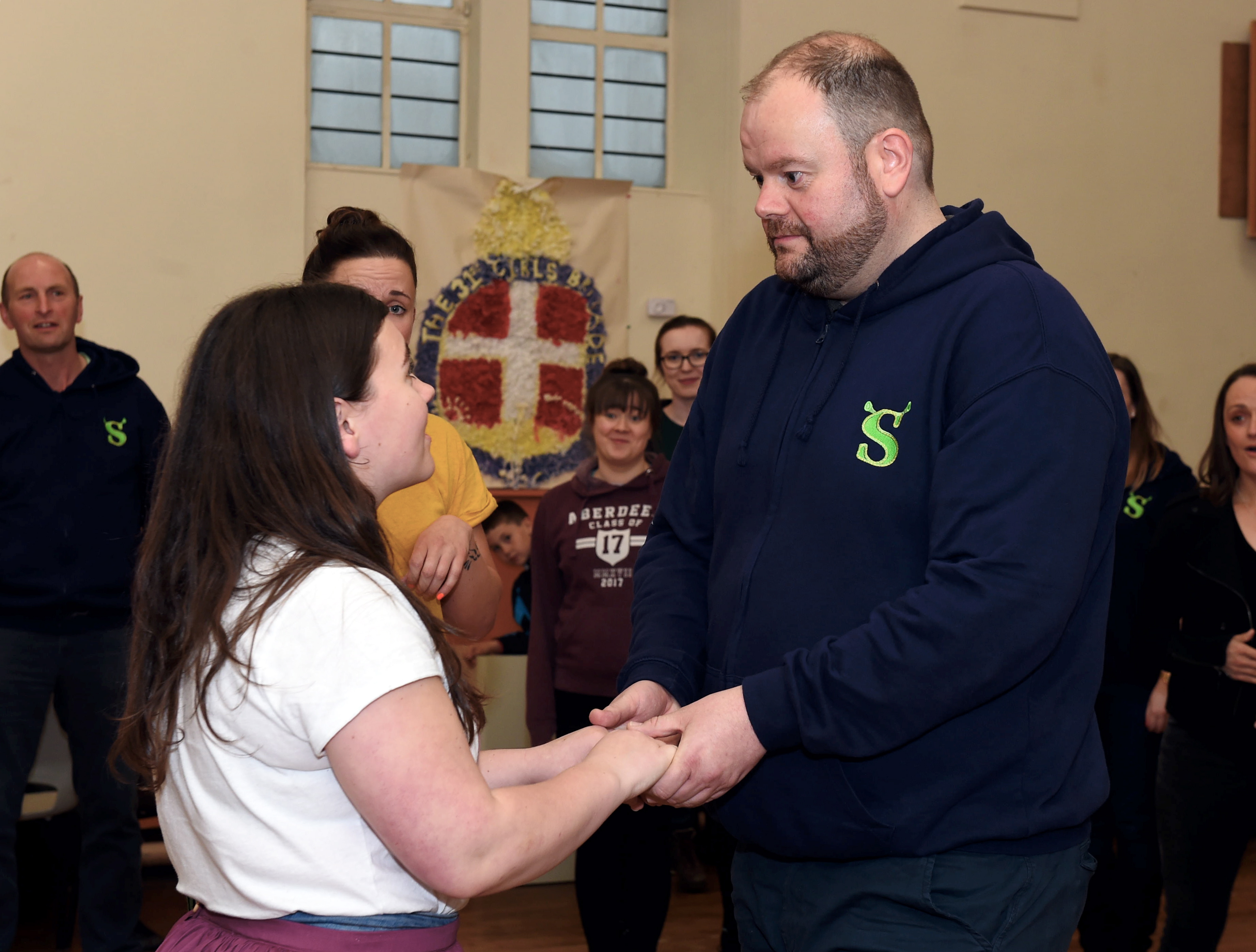 Scott also thinks make up and costumes will help him get into character.
He said: "A prosthetic head is currently being made.
"We went through that process in January.
"We had to do a full head cast which was quite unusual.
"We have not trialled that yet so we'll get to see that soon. Once it's ready, I'm sure it'll definitely help.
"We have make up artist and tutor Amanda McCarthy and her students from Aberdeen make-up academy GlamCandy involved as part of their HND so they'll be doing the make up for all the fairytale creatures."
Brand new costumes for the upcoming show are currently being made from scratch.
Scott said: "A talented lady from Glasgow will make the costumes specially for us and then she'll hire them out to other companies.
"That's been quite exciting. We've seen various stages of how they're coming together.
"What's really good is that we'll also have a dedicated hairdresser who'll look after our wigs during the run of the show."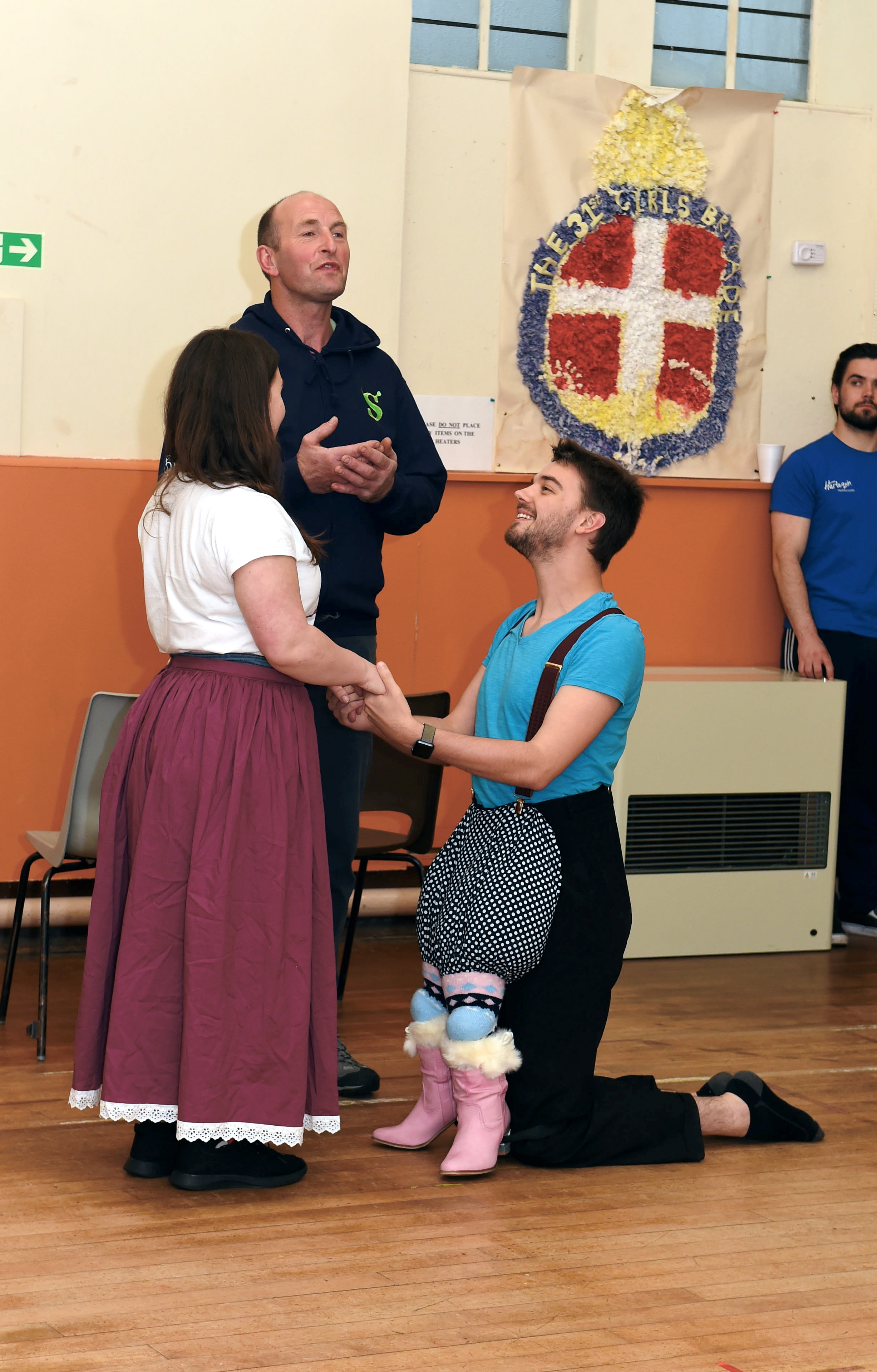 While the show closely follows the story of the first film, the music is very different. But Scott promises the tunes are very catchy.
He said: "It's all original music and there's a good mix of different styles throughout the show.
"There's one song at the very end which is from the film – I won't say which one it is – but people will recognise that one.
"I think I like 'I Think I Got You Beat' the most.
"That's a song between Fiona and Shrek and it's when they realise they have more in common than they think.
"If you know the film, you know Fiona is also an ogre, so this is before she's revealed to him.
"They try to get one up on each other and then realise 'Hang on a minute, our story is very similar – we were both abandoned as children' and that kind of starts their friendship.
"And there are farts in it so I think that will be popular with the audiences, especially children in the audience – I'm sure they'll enjoy some burping and farting from Shrek and Fiona."
The actor thinks his character is like an onion – because he too has many layers.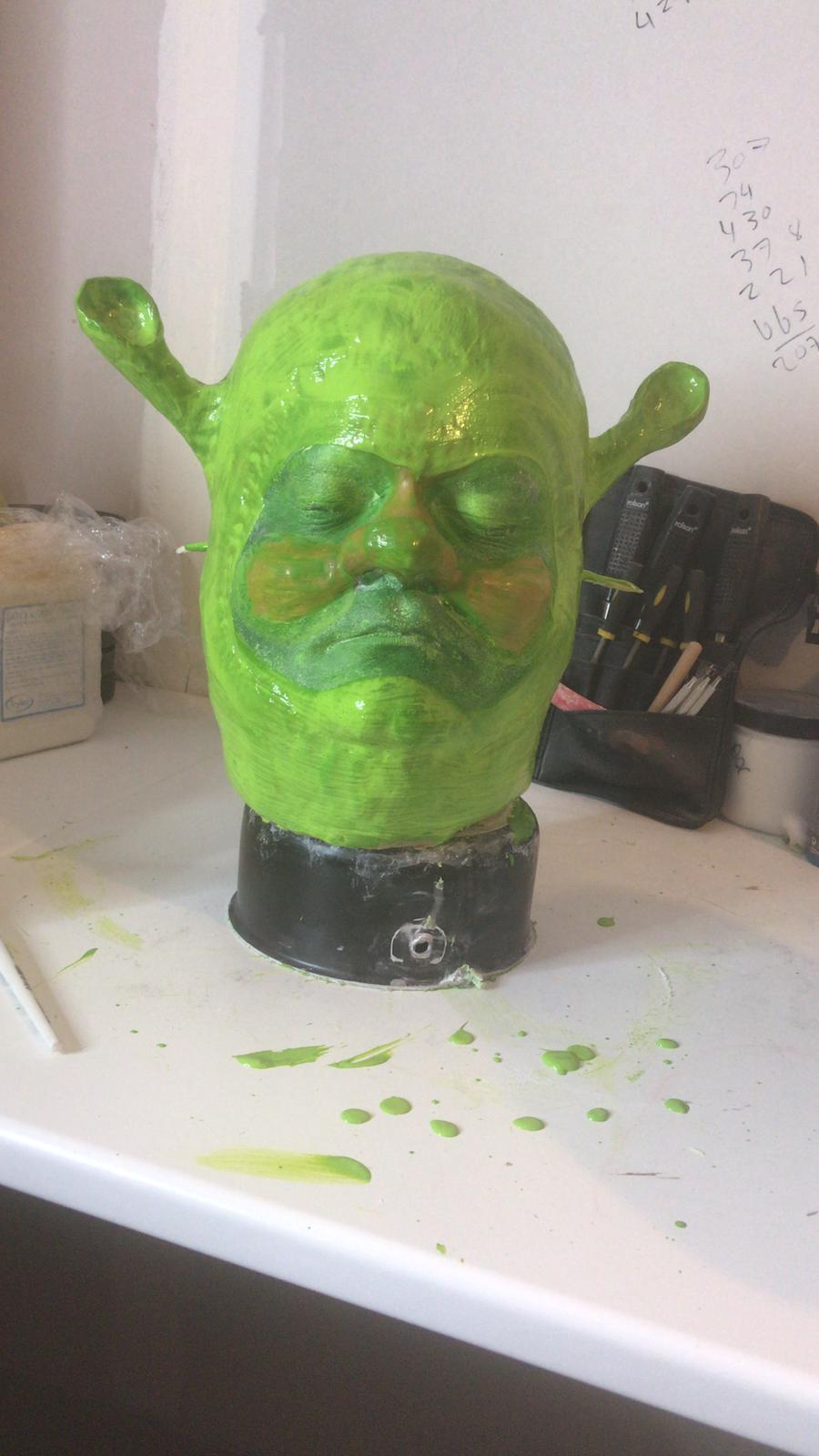 He said: "Shrek doesn't know how to deal with people because he's always been shunned by them and he assumes everybody is going to judge him so he just plays to the role of a big scary ogre.
"But the character of Donkey sees through that and brings out a different side to him."
Scott hopes he and the 45-strong cast will put on a great show for Aberdeen audiences.
He said: "Hopefully, audiences will see the comedy.
"There's so many things in the world nowadays which are depressing, you know, like Brexit, so you can come to the theatre, you can sit down and you can just enjoy it.
"I think they will recognise the Shrek story, which everybody loves."
Scott also thinks the universal message of friendship and individuality will resonate with audiences more now than ever.
He said: "There's a song in it called 'Let Your Freak Flag Fly'. It's all about not worrying about what other people think of you. That's quite prevalent nowadays. Be who you want to be and live life how you want to live it and not how you think other people think you should live it.
"Come along and get that message and realise we all make the world go round together being different – I think that's what you get with Shrek."
See Shrek the Musical from Wednesday to Saturday July 6 at His Majesty's Theatre. Performance times vary.