Scottish Ballet's The Crucible to arrive in Aberdeen
There is only one place to watch The Crucible, says Scottish Ballet boss Christopher Hampson, and that's from the edge-of-your-seat.
The CEO and artistic director of our national dance company is confident audiences will be thrilled and delighted by this innovative and daring version of Arthur Miller's classic play about the Salem witch trials that saw a community destroyed by fear, hostility and paranoia.
"It is a real tale for our times; I describe the production as being edge-of-your-seat stuff," said Christopher. "It is a story of true jeopardy and what you do to save your name against all these rumours and accusations.
"Miller wrote this play as an allegory of the McCarthy witch hunts in 1950s America. The fact the play has become a modern classic, I think it can relate to any time since then.
"For me, it really is this trial-by-mob mentality that seems to be around at the moment. Trial by social media. We live in an age where you get your facts from where they agree with your own point of view, then you worry about the real facts later, if at all.
"That really rings true in the story of The Crucible, in the way gossip and rumour absolutely galvanise a community to tragic ends."
Christopher is full of praise for how choreographer Helen Pickett has adapted Miller's dark and multi-layered work as a ballet, which will arrive at His Majesty's Theatre next week.
"It is told beautifully by Helen," said Christopher. "The play has a dark heart, but what Helen has been able to do is actually find the light and the humanity in the story at the beginning. The play starts at a heightened tension and with our ballet, by the end of act one, it just takes us to where the play starts," he explained, adding Helen had opened up the backstory to the play and put focus on to different characters.
"So there's a lovely opportunity to see the community from which the story springs. Although it is quite a dark tale. The tension is gripping by the end of act one and act two is real edge-of-your seat."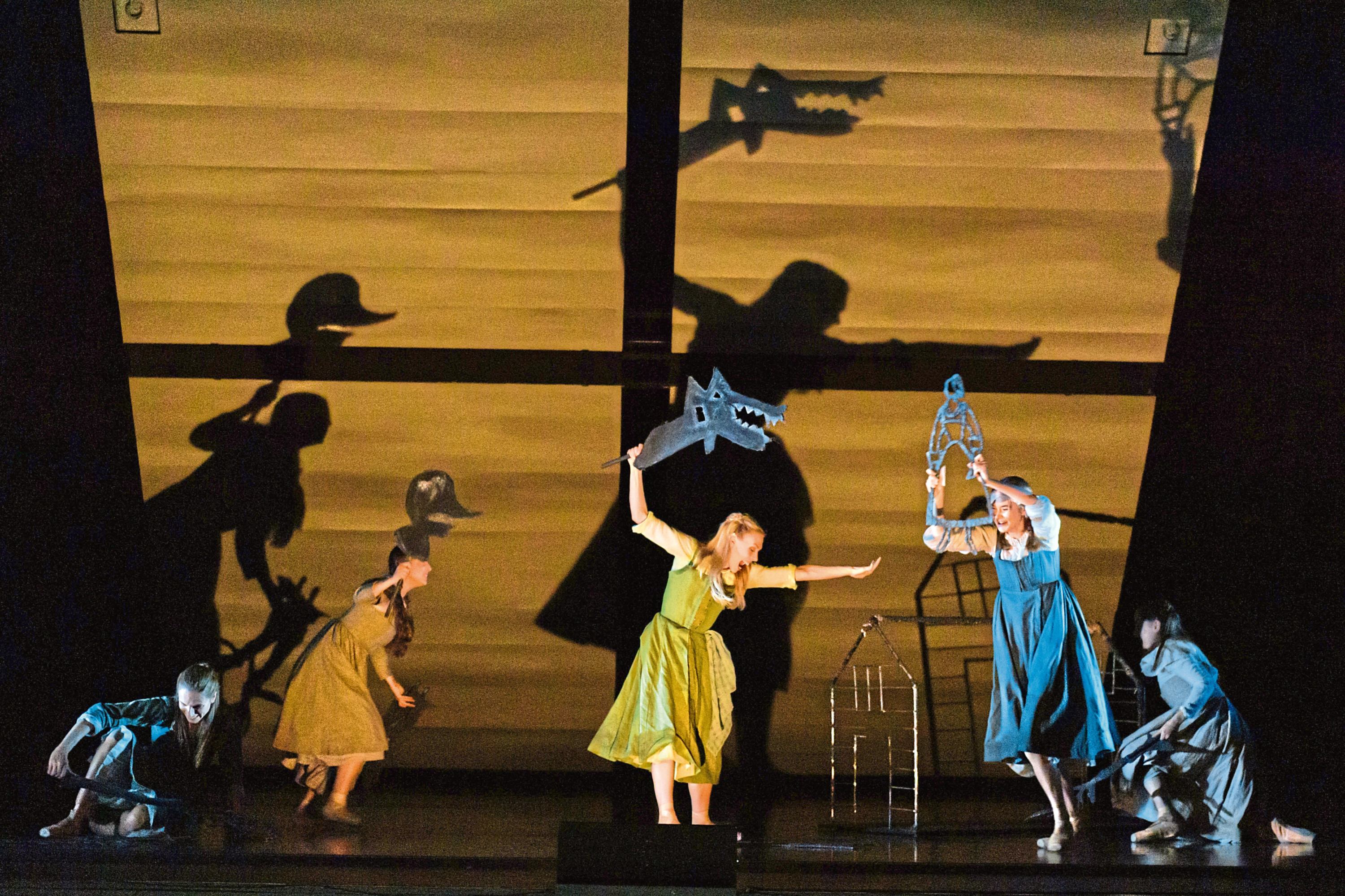 That said, the play is an intense narrative. So how do you get that across through dance?
Christopher said: "I always say that dance speaks to space between the words, and that's what Helen has been able to achieve. Her choreography is absolutely beautiful. There's not one movement in there that doesn't tell the story.
"For an audience, it's not necessary to know the play. That's something we were very keen on. I am well aware there will be some coming to this who may not know the play at all. So Helen's choreography is imbued with narrative and it's highly physical – you will really see the Scottish Ballet dancers pushed to the extreme."
The Crucible also boasts a score by Peter Salem, who is best known for his screen music, including Call The Midwife.
"Peter is a wonder at writing narrative scores," Christopher said. "Because he comes from film and television, which is where he is mostly known for writing music, he has this ability to match movement and visuals with sound. He doesn't just rely on music – he'll often use bits of soundscape. We have birds fluttering in the distance, sound that reflects the harsh landscape.
"So it is a wonderful score and we have 18 players from Scottish Ballet Orchestra, so it's live music… and we didn't choose him because of his surname!" Christopher added, laughing.
The Crucible was given its world premiere at the Edinburgh Festival, where it wowed audiences and gained critical acclaim.
"I was happy and proud [at the reaction] because I know what it takes to get that work on stage," Christopher said.
Such is its success that extra dates have been added to The Crucible's Scottish tour.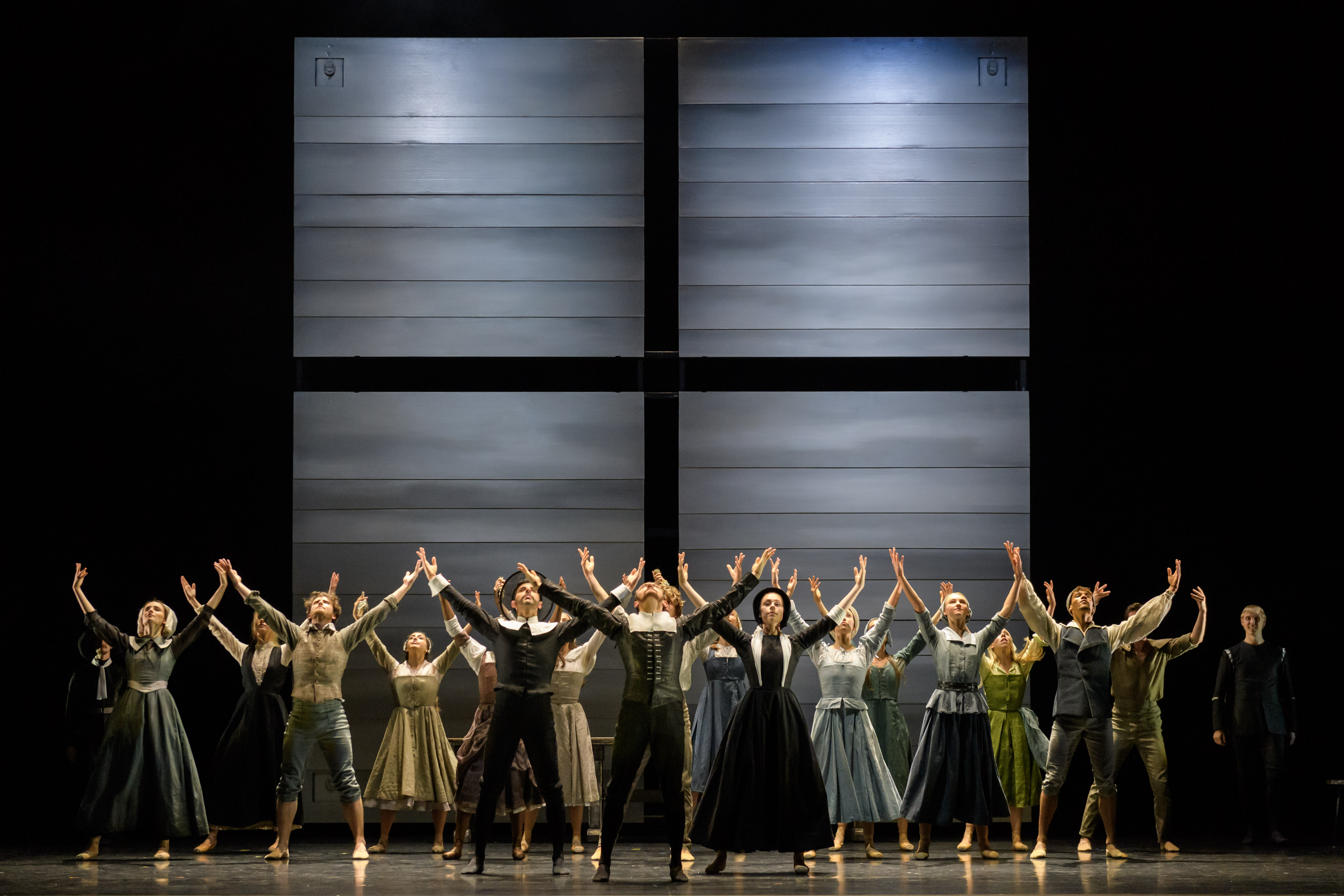 "I think what people love about Scottish Ballet right now is when we do new work, it is fantastic," added Christopher. "That has been exciting for our audiences. A Streetcar Name Desire was very successful for us, and Highland Fling. I think it has been interesting for our audiences to come on that journey with us as we explore how we can challenge ourselves as a ballet company and how we can challenge ballet as an art form.
"I'm thrilled that our audiences are brave and trust us, and I think that's why those extra dates were needed."
Christopher said he is delighted to be able to share the work with Aberdeen audiences before it then goes on to make its US premiere at the John F Kennedy Centre in New York next May.
"I can't wait to, yet again, take to the Americans a Scottish version of one of their iconic plays, as we did with Streetcar," he said. "They adored that. The American audiences absolutely loved it, and my fingers are crossed they will do the same for The Crucible, I can't see why they wouldn't."
He added that it was vital for Scottish Ballet to fly the cultural flag for Scotland in America.
The Crucible is the first of Scottish Ballet's ambitious Five In Five campaign to stage five new, full-length ballets over five years to mark its 50th anniversary this year.
It's a venture which Christopher said fulfils the vision of Scottish Ballet founder, Peter Darrell, to have a national dance company that produces new work that is relevant to today.
The next Five In Five project is Christopher's own take on The Snow Queen, which will be touring Scotland at Christmas time, including HMT from January 22 to 25.
"I wanted to make sure we were not just focusing on new works that pushed the boundaries of the art form, but we need to cater to our family audiences, too," he explained. "To have a new Christmas production within our repertoire is really important.
"It's really going well. I started it in summer, which was a bit odd having to choreograph snowflakes and Jack Frosts and all sorts of icy things in summer! But it's starting to feel more appropriate now.
"It's going to be a full company work – there's tons of dancing in it, my word, and the score is sumptuous, a collage of Rimsky-Korsakov music that is just stunning."
Scottish Ballet's The Crucible will be at His Majesty's Theatre from next Thursday to Saturday.