Rock legend Sir Rod Stewart returns to Aberdeen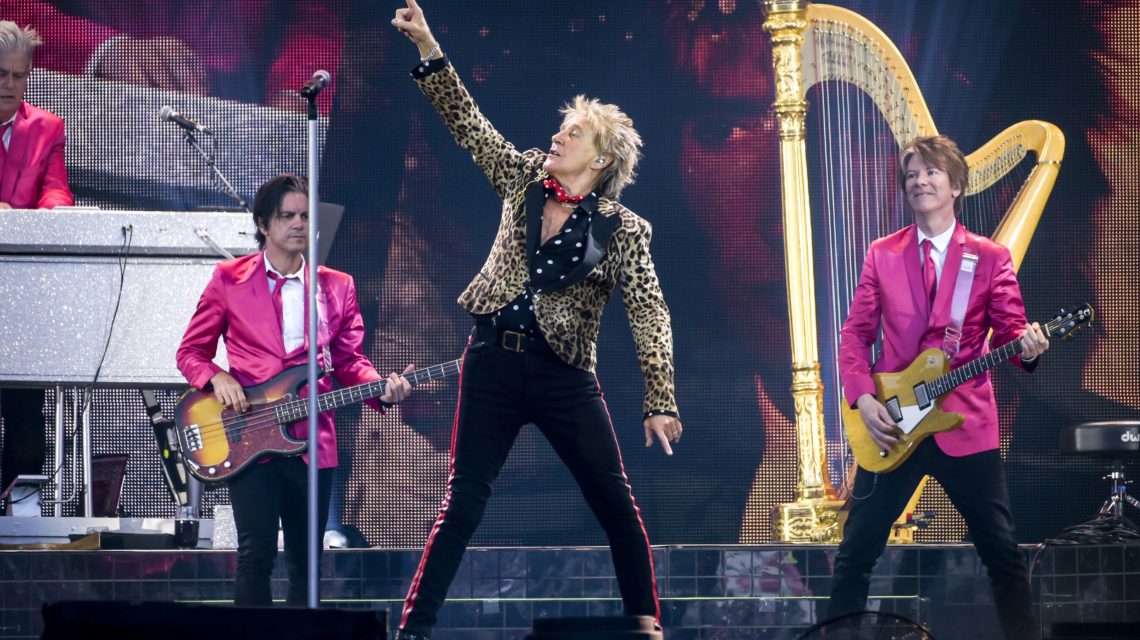 Rock legend Sir Rod Stewart admits his adopted and spiritual home of Scotland is his favourite country to play.
Which is why the chart topping icon will headline Aberdeen for the second time in six months when he performs at P&J Live on Saturday.
The 74-year-old brought the curtain down on the AECC in July with the final performance at the old venue.
Now he will herald in a new era of Granite City music with a hotly anticipated show at the £333 million arena.
He said: "I absolutely love playing my adopted country of Scotland.
"It is one of my favourite places to play although I do get a little nervous."
Sir Rod will roll back the years on a career that has spanned more than five decades when he takes to the P&J Live stage.
He has sold more than 200 million records worldwide and boasts nine number one albums in the British charts.
Rock royalty, Sir Rod has also topped the British and USA singles charts on multiple occasions.
His unmistakably rich voice has matured like a malt whisky and Sir Rod accepts it is like gold dust to him.
And he will do everything possible to ensure his voice is in peak condition when he performs in the Granite City.
He said: "My voice is my crown jewels and I really have to look after it.
"I have to have the right amount of sleep, water and not shouting too much especially when you are getting on a bit.
"You can do anything when you are 19 but at my age I have to warm my voice up and look after it.
"It's all down to the maintenance. I look after it.
"I do keep myself fit and have always played football, although not so much now
"I couldn't feel better and I think my voice still sounds relevant and young."
Aberdeen fans waited almost a decade for Sir Rod to play the city again after a headline show at Pittodrie.
He finally returned in July when playing the AECC in a sell-out outdoor show. His performance was rescheduled after the initial concert was cancelled at the 11th hour due to adverse weather conditions.
It is more than 50 years since Sir Rod first released a record, appearing on the Jeff Beck Band's 1968 album Truth.
He would go on to release acclaimed albums with the Faces and then as a solo artist.
As he revisits such a long career the inevitable question is whether he can foresee a time when he will retire?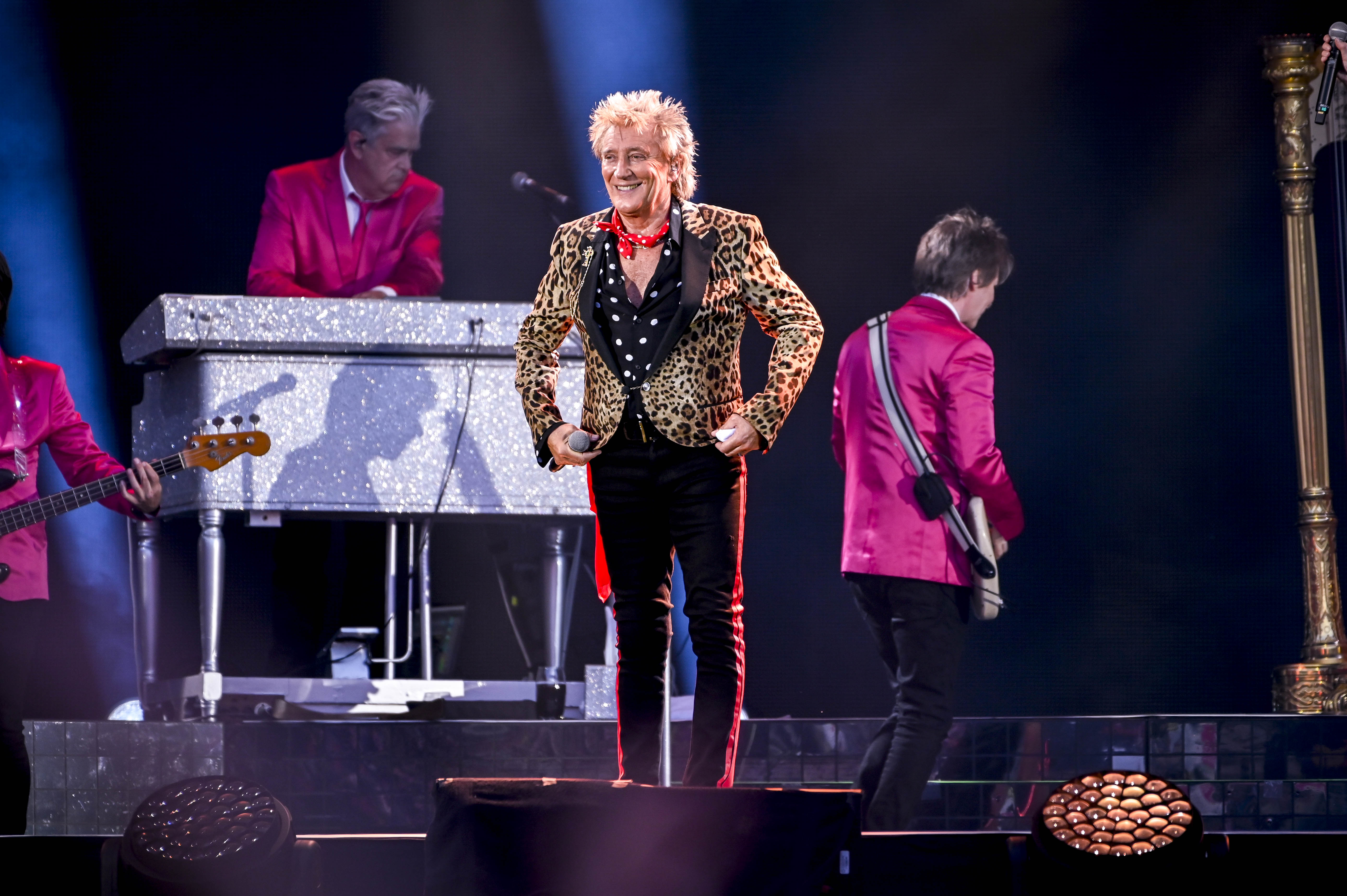 Sir Rod said: "It is something I think about quite a lot because everything has to end.
"There will be a time, I'm sure, for retirement and I'm closer than I was years ago.
"People always talk about 'looking forward to retiring' but for me that's an awful thought.
"I'm lucky I have a brilliant job that I love and, as long as I enjoy it and people are coming out in their droves to the shows, then I will go on."
Sir Rod recently revealed another, perhaps unlikely, passion for a rock star – model railways.
For the past 23 years the singer has been working on building a huge, intricate model of a city modelled on both New York and Chicago around 1945.
During the time it took to build the city Sir Rod has released 13 studio albums and been on 19 tours.
Railways have played a key role in Sir Rod's career – as he was discovered busking on a station platform as a teenager.
He said: "My dad, instead of buying me a model railway station when I was a kid, bought me a guitar, which was strange.
"I never asked for it and had no inclination for singing.
"But that sparked it.
"Then there was a guy called Long John Baldry who got me started and I owe him everything.
"I was playing harmonica on a train platform and he asked me if I wanted to play.
"I was 17 and later I asked Long John if I could sing a few songs and that blew him away. Then I became a vocalist."
He was living in the moment with no thoughts of a career from music.
He said: "When I first came into the business, I thought 'I'll be happy if this lasts a couple of months at the most'.
"I don't know what the secret is to still being here, though.
"Maybe I put on a good show, have a distinctive voice, an army of songs and some very loyal fans.
"As long as people still want to hear them, I'm going to be there."
Despite his longevity Sir Rod refuses to be tied to the past and remains a vibrant, relevant artist.
He released the chart topping Blood Red Roses last year, an acclaimed album packed with tracks penned by Sir Rod.
He said: "My last few albums have been personal.
"At my age I can't write songs like Hot Legs and Do You Think I'm Sexy.
"I wouldn't get away with those.
"So you dig a lot deeper and you want to come up with the truth.
"The single Didn't I is about parents worrying about their kids."
For tickets to Rod's show visit pandjlive.com