Rising Scottish star Luke La Volpe to perform in Aberdeen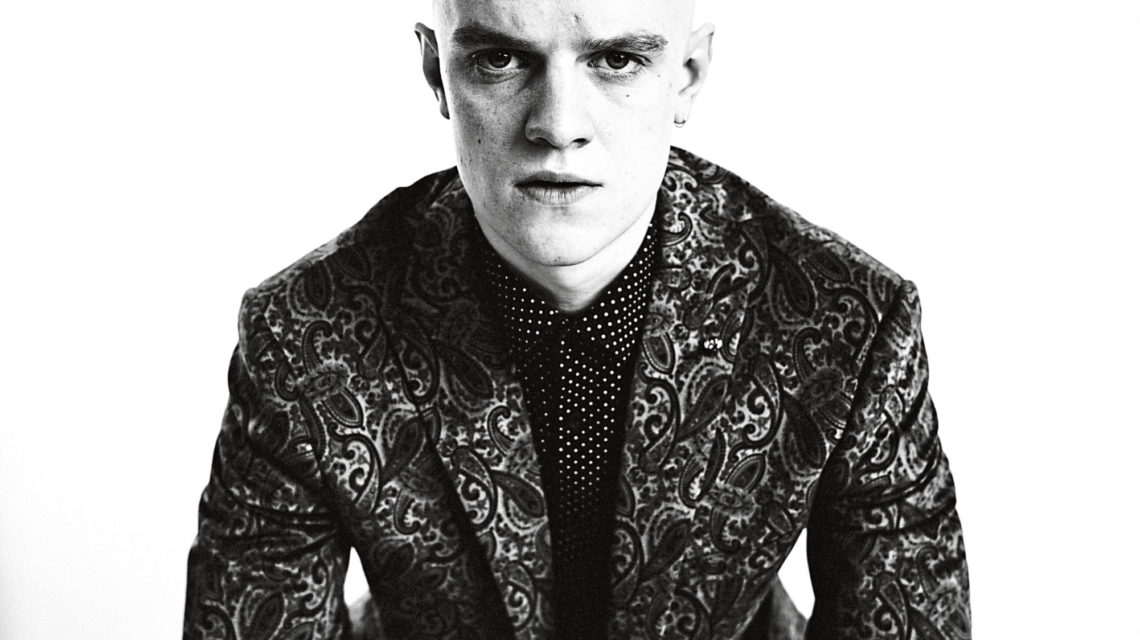 Rising Scottish singing and songwriting star Luke La Volpe recently collected an award for Lewis Capaldi – and is now more determined than ever to secure his own gong in 2020.
Luke picked up the King Tut's Songwriting Award for his good friend at the Scottish Music awards in December. And, tipped as the next Scottish talent to break big in the wake of Capaldi's stellar success, he hopes it is a dry run for his own award glory.
He reckons Capaldi – who still lives on the same street in Bathgate as him – opened up the window of opportunity for young Scottish musicians.
Now Luke, who headlines Aberdeen's Cafe Drummonds on Friday February 28, is determined to follow in his friend's footsteps.
He said: "I collected Lewis' award and part of the plan was to plant the seed that I will be coming this year to win it hopefully.
"The vision I have got is to try to get the Scottish Breakthrough Act.
"My mate Lewis is on a different level altogether now. However the start of his rise was getting that award, and I want to follow in his footsteps and clinch that."
Capaldi secured the Scottish Music Awards Breakthrough Act in 2017, in a year where he played support on tours by Rag'n'Bone Man and Sam Smith.
Within a year, the Scot was one of the biggest artists in the world, following the success of the single Someone You Loved, which topped the charts not only here in the United Kingdom, but also in the United States.
Luke said: "Lewis stays pretty close to me – he is just up the end of the road.
"And the guy basically rules the world now! He has had an American number one and has been nominated for a Grammy.
"You have to pinch yourself, but it is brilliant because Lewis has shown everyone what is possible.
"He has opened a doorway for a lot of Scottish acts. It has shown to us all that we can maybe do it if Lewis can.
"He has put Scottish musicians on the map."
Luke and the international music sensation grew up together in Bathgate and began writing songs collaboratively from a very early age. They even made a childhood pact that whoever secured fame first would help the other out.
True to his word, Capaldi, who headlines P&J Live on Sunday March 15, secured Luke as support for his Summer Sessions show in front of 6,000 fans at Princes Street Gardens, Edinburgh, last year.
Luke was recently confirmed for the TRNSMT festival line-up in Glasgow this summer, playing on the Sunday July 12 on the River stage.
Cafe Drummonds offers the opportunity to see one of the hottest prospects in British music up close before he, like Capaldi, inevitably hits the big time.
For anyone as yet unfamiliar with Luke's music, he describes it as a mix of Frank Sinatra and Led Zeppelin having a child.
He explained: "My papa was a singer and got me into swing singers and, as I grew up, I wanted to copy them. They were my heroes, which I suppose is weird for a young man.
"I am like a wee old man trapped in a young boy's body!
"Now that we are getting a bit more attention and some momentum behind us, you have to pay attention to your stage craft and how you are interacting with the crowd.
"I watch live performances of people like Sinatra and try to emulate it.
"They obviously nailed it, so it is not bad to take a wee lesson from them.
"I am also influenced by the blues and artists such as Muddy Waters and Howlin' Wolf.
"I also like the way singers like Sinatra, Dean Martin and Johnny Cash tell stories.
"The way I always describe our stuff is 'if Frank Sinatra and Led Zeppelin had a wee wean'!"
Luke talked to Society while staying in Broughty Ferry, near Dundee, where he is working on songwriting with Deacon Blue guitarist Gregor Philp.
There are many new songs in the pipeline from the 23-year-old, and Luke is planning to unveil them in the Granite City.
He added: "Gregor is a good guy.
"Writing with him came about through my manager, and I am working with a lot of different writers at the minute.
"It is just to see what different songs and sounds that I can come up with, and what path I want to go down. It is good to explore those different avenues.
"My writing is always developing.
"When you sit with a guy who has a different view of music, you learn something. Even if you don't actually get a song written, you can still take the lessons onto the next session and the next people you work with.
"That is what music is about, working with other people and mixing ideas.
"Hopefully somewhere down the line, there will be an album. For now, though, it is just about trying to find the sound.
"An album is a lot of work and takes a lot of hours," added Luke.
"I have been writing so there will be loads of new material in Aberdeen that goes down different avenues."
For Luke, his Drummonds set will be a welcome return to the city.
He played a memorable show at the Beach Ballroom on the same bill as The Snuts in October
"Playing with The Snuts at the Beach Ballroom was a special experience," he recalled.
"That venue is beautiful and has a great history.
"The Beach Ballroom also has a bouncy floor, which was wild with everyone dancing on it!
"I always say that performing the music is only about 5% of it – the other 95% is doing stuff like travelling to gigs, writing songs, getting them recorded, securing concerts and selling tickets.
"The performance aspect of it is a release from all the hard work, so you can then play live and enjoy it all."
Luke La Volpe plays Cafe Drummonds on Friday February 28.
For tickets visit skiddle.com