Rip it up to show off Scottish musical heritage in Aberdeen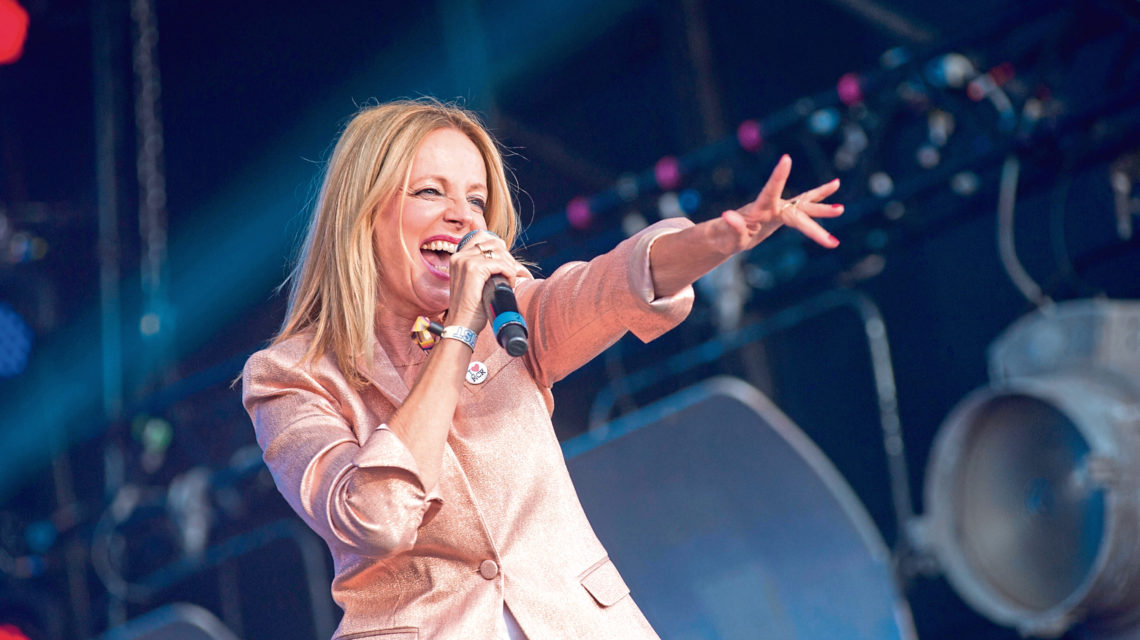 Scotland's rich musical heritage will be celebrated in a unique show where many of the nation's top acts will perform.
Legends and emerging talent alike will take to the stage at The Music Hall in Rip It Up Live – A Celebration Of Scottish Pop on Sunday September 22.
The event is one of the showpieces of the acclaimed Aberdeen-based True North festival which runs from Thursday September 19 to the Sunday.
Rip It Up Live is curated by BBC broadcaster and champion of Scottish music Vic Galloway and boasts a glittering line-up of artists.
They include Justin Currie (Del Amitri), Clare Grogan (Altered Images), Richard Jobson (The Skids), King Creosote, Stina Tweeddale (Honeyblood), C Duncan and Emma Pollock (The Delgados).
Dunecht-raised singer-songwriter Kathryn Joseph, a former Scottish Album of the Year award-winner, will also play a homecoming show on the bill.
Galloway said: "Rip It Up Live is a celebration of the music, not a definitive trawl through every moment of Scottish pop music.
"We have asked the artists to choose a couple of tracks each and they have all risen to the challenge.
"There are some big-hitters from huge artists but also some curve balls and more alternative ones as well.
"It will be a really exciting, fun night that people will enjoy.
"As I am a more alternative, left-field indie guy, there are some underground alternative artists but also tons of mainstream, popular big-hitters as well.
"There will be songs by artists such as Simple Minds, Aztec Camera, Eurythmics, Teenage Fanclub and Franz Ferdinand covered."
Also confirmed to perform at the gig are Ross Leighton (Fatherson), Faye Fife and Eugene Reynolds (The Rezillos) and Martha Ffion.
Rip It Up Live continues the tradition of a multiple bill on the closing night of True North celebrating the work of legendary artists.
In previous years, the event has hailed the work of Neil Young, Kate Bush and David Bowie.
This year, the show is inspired by the Rip It Up exhibition which ran at the National Museum of Scotland from June to November last year.
Galloway wrote the accompanying book and was also involved in the resultant radio and television series.
He said: "The exhibition was a huge success which shows how museums are changing with more of a pop culture focus.
"You see the success of the David Bowie IS exhibition, the Pink Floyd one and 40 Years of Punk.
"True North approached me and asked if I would like to do a Rip It Up night with the backing band and various artists.
"The idea was to get a balance between men and women, as well as longer-established heritage acts and up-and-coming artists.
"I love celebrating the past, but I am also about trying to champion the present and the future."
For a nation of 5.4 million people, Scotland has a rich pop music history that has influences stretching across the globe.
The lineage can be traced from the skiffle of Glasgow's Lonnie Donegan in the 1950s with chart-topping singles such as Cumberland Gap influencing The Beatles, all the way up to current DJ and producer Calvin Harris, who has topped the charts in both Britain and the US.
Galloway said: "The cliché is that for a very small nation we punch above our weight, but it is not completely true.
"It is not just Glasgow and Edinburgh, but Aberdeen, Dundee, Stirling, Inverness, Fife and the Highlands and Islands that have created some great artists
"You could say Lonnie Donegan was the first real British rock 'n' roller.
"I remember seeing an interview with Taj Mahal, the American blues guitarist.
"He said he first heard Rock Island Line and all those Leadbelly songs performed by Lonnie Donegan before he heard the originals by Leadbelly.
"Then there were the Scottish acts through the 1960s such as the Beatstalkers, Lulu, The Poets, and Alex Harvey before it exploded in the '70s.
"The '80s were probably the golden age for Scottish music – but it has been the golden age ever since.
"Calvin Harris is arguably one of the biggest pop stars and producers in the world, but he was stacking shelves in Dumfries about a decade ago.
"Lewis Capaldi, look at how big he has become almost overnight.
"You also have KT Tunstall, Amy Macdonald, Paolo Nutini – all huge artists and that is just in the pop singer-songwriter world.
"There are also bands like Mogwai, Belle and Sebastian, Franz Ferdinand, Churches, and Young Fathers who are one of the most exciting, cutting-edge bands in the world.
"Scotland also has amazing underground and electronic music."
Away from the mainstream chart-toppers such as Capaldi there is a thriving underground scene over many genres in Scotland.
Acts like Cosmic Dead, Helicon, Free Love, Young Fathers and Tryptamines are all blazing a trail.
Just what is the driving factor behind this force of music?
"It is a combination of many things, including the weather," said Galloway.
"If the weather is terrible and you have to lock yourself indoors and make something and invent.
"There is also probably the element of struggle because if you haven't got much, you have an ambition to get out and tell the world that they are worth something.
"If you feel downtrodden or alienated at home, you want to prove to both yourself and other people that you are worth something.
"So as a result, you see people from Scotland taking their music and art to the world.
"Scotland is a musical nation. Not only the people who make music, but the fans who celebrate it and watch it.
"TRNSMT festival is hugely successful and before that there was T in the Park.
"Celtic Connections, a festival in Glasgow in January, is hugely successful and globally renowned.
"Doune the Rabbit Hole is a fantastic festival and we also have the Scottish Album of the Year award which is now in its eighth year.
"It showcases genres from traditional, folk, classical, pop, electronic, indie, rock, afro beat, hip hop and everything else in between. It is incredible."
Although Rip It Up Live celebrates Scotland's musical heritage, there is also focus on the future with a number of emerging acts performing.
But who are the rising bands to look out for in Scotland at the moment?
Galloway said: "I had a band in session last week called Wojtek the Bear. If you are looking for a new indie band, they have some great songs.
"Miracle Glass Company are a great power rock trio with elements of Free, Bad Company and Creedence Clearwater Revival.
"Free Love are really exciting and their album Luxury Hits is fantastic.
"Chuchoter are a two-piece female-fronted electronic pop act from Edinburgh.
"If I think it has attitude, original ideas and is somehow looking forward and trying to be original, that is what I am looking for."
For tickets to the show, visit aberdeenperformingarts.com