Review: Russell Kane's fast, curious and extremely funny Aberdeen show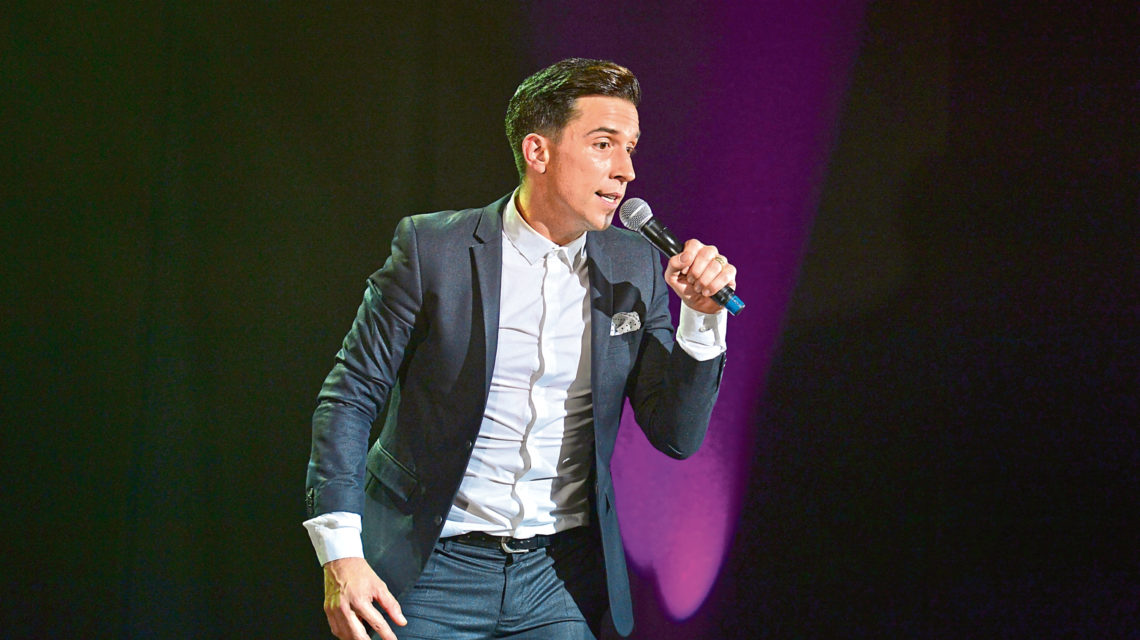 No one could ever accuse Russell Kane of false advertising…
His Fast And Curious show was certainly fast, furiously so. The Essex comedian was a whirlwind of motion, ranging from side to side, little spins now and then, getting down on his hunkers to deliver some of his more delicious killer lines.
And the delivery was just as fast, barely pausing for breath as story after anecdote after joke was rattled out, every one of them landing with a laugh from the Music Hall crowd.
As for the curious part, Russell isn't just a gifted stand-up, there's clearly a clever inquiring mind at work in there too.
After a treatise on the nonsenses around Brexit – although I'm not sure I share his conviction for that particular use of an aubergine as an alternative – he got to the central theme of his show, our two tribes.
Not divided by politics, class or sex, but temperament. The energetic, organised get-it-done types, versus the Zen laid-back "it'll all be fine" band.
From that he mined a rich seam of themes from the horrors of social media to the pointlessness of greeting cards. It wasn't all just for laughs, though. The stand-up had some serious and, dare I say it, wise points to make, such as if you wouldn't do it in real life don't do it online. Hilarious and thought-provoking at the same time.
When Russell really hit his stride was when his family came in to play, Goodness knows what his feisty half-Italian Mancunian wife makes of his stories, but everyone in the audience found them hilarious.
And when he got on to the topic of his devil child three-year-old daughter there were plenty of nods of recognition from parents in among the laughter.
Russell has a gift for involving his audience, finding common threads we all share and letting others see those tropes through his eyes and comedic filter.
The result was a great night of comedy, insight and quotable lines that will linger for a while.