Review: It's all real magic for Cinderella panto at Aberdeen's HMT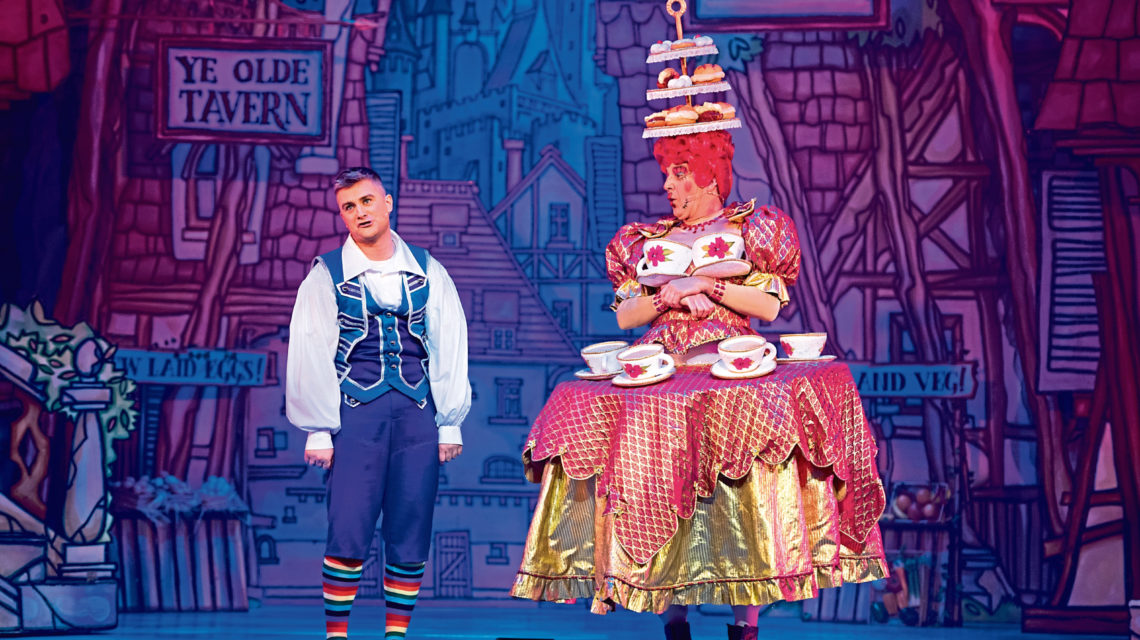 Magic is real… well it certainly is at His Majesty's.
How else do you explain being transported away from dreich winter in Aberdeen to the glittering, enchanting world of Aberdonia for two hours?
And in this spellbinding Cinderella there's a wealth of marvellous music, spectacular sets and costumes and, more than enough laughter to drive away any cares you might have.
As for magic being real, wait till you see the carriage taking Cinders to the ball. Just wow.
Old panto hands will have noticed new faces… a lot of them. In fact, this year's festive treat from HMT has a real ensemble feel to it – which means more star power to entertain you.
Louie Spence is a dazzling Dandini, in constant motion, with all the dance moves you'd expect while camping it up to 11. But he is also just playfully funny, warm and engaging, always keeping the risque on the right side of risky.
At one point, Laura Main belts out a number called Fabulous Fairy, and that's what she is. She's clearly having a ball playing the Fairy Godmother to her home town, with charm, infectious humour and a great voice.
Making his debut in the daft boy role as Buttons, Paul James Corrigan wastes little time winning over the audience. Physical, funny and with a delicious silly streak, it would be surpising if he doesn't become a much-loved fixture of HMT's pantos.
Meanwhile Joy McAvoy and Sally Howitt work the boo-hisses as the wickedly Wicked Stepsisters.
There is, of course, still a familiar face as Alan McHugh returns to his role of dame, again writing the hilarous script and this time stepping up as director. Busy, but brilliant.
There are almost too many stand-out moments to pick out in his Cinderella… the fast and furious word play of Sushi Susie, a brilliant balloon ballet with Alan and Louie, most of the cast in a slapstick knockabout sequence that deserves the roar it receives, a rogue Alexa song sampling (making Laura corpse outrageously). So let's not pick any of them out. Let's just say it was all magic.
Run ends January 5.