Review: Far Far From Ypres is a poignant story told with grace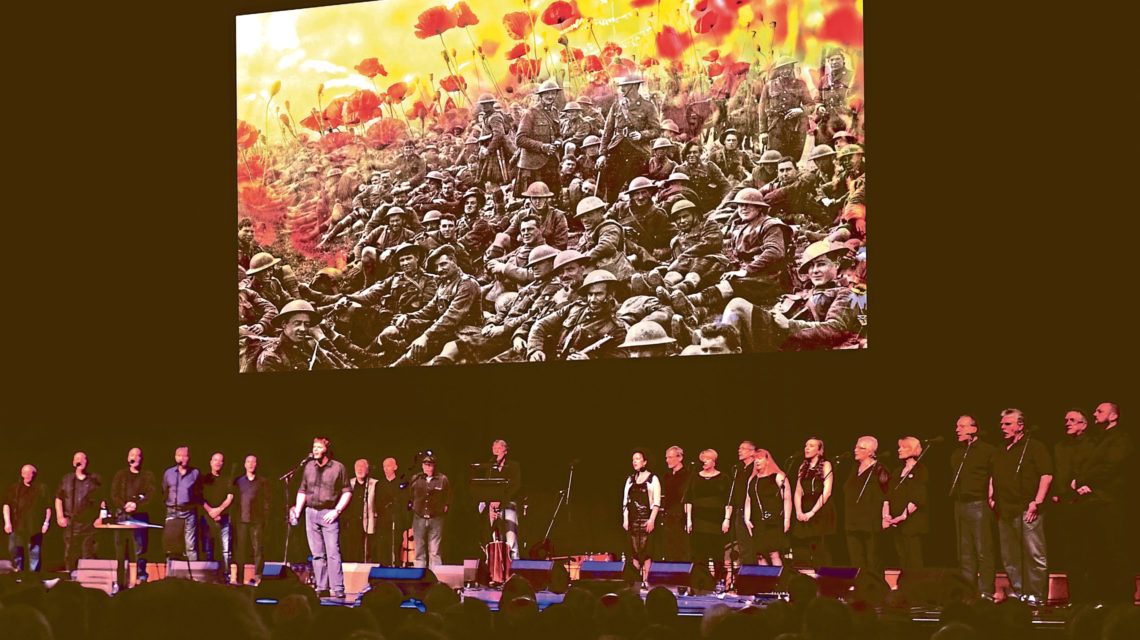 After four years of marking centenary landmark moments of the First World War, of being urged to reflect on the suffering, there is a sneaking concern familiarity might breed fatigue.
A wee worry it all becomes just another "100 years since …"
Far, Far From Ypres is the antidote to any such fears. It does it in the most poignant and powerful way… putting the voices of the Scots who fought front and centre through song and poetry.
The cream of Scottish folk talent was on the stage, legends like Barbara Dickson, pictured, Dick Gaughan and Ian McCalman, the man behind this work. They were joined by rising stars, like Siobhan Miller. But it wasn't about them. They weren't even introduced. There was no "performance". Just songs sung from the heart.
This was about the Scottish men who fought, the people who loved them, the songs they sang, that they wrote in the trenches. It was about the music hall tunes which were a call to glory, the plaintive ballads longing for home and an escape from despair, the biting satire that comes from the bitterness of life in the trenches. Some were familiar, but given real resonance in the hands of the talented musicians who sang them – stand out moments included Barbara Dickson's moving Keep The Home Fires Burning and Stephen Quigg giving The Band Played Waltzing Matilda an overwhelming emotional punch.
Some songs were less familiar but no less powerful – Dick Gaughan's haunting Childhood's End was spellbinding. This was held together with poetry, quotes and a litany of the horrific death toll, delivered with grace, power and, at times, humour by Iain Anderson.
At the finale the 27 performers turned to applaud a poppy-bedecked photo of soldiers in a trench and the audience got to its feet. A standing ovation of applause and respect for those on stage and the men they honoured.