Popcorn Fiend's album Distance could be the soundtrack to Aberdeen lockdown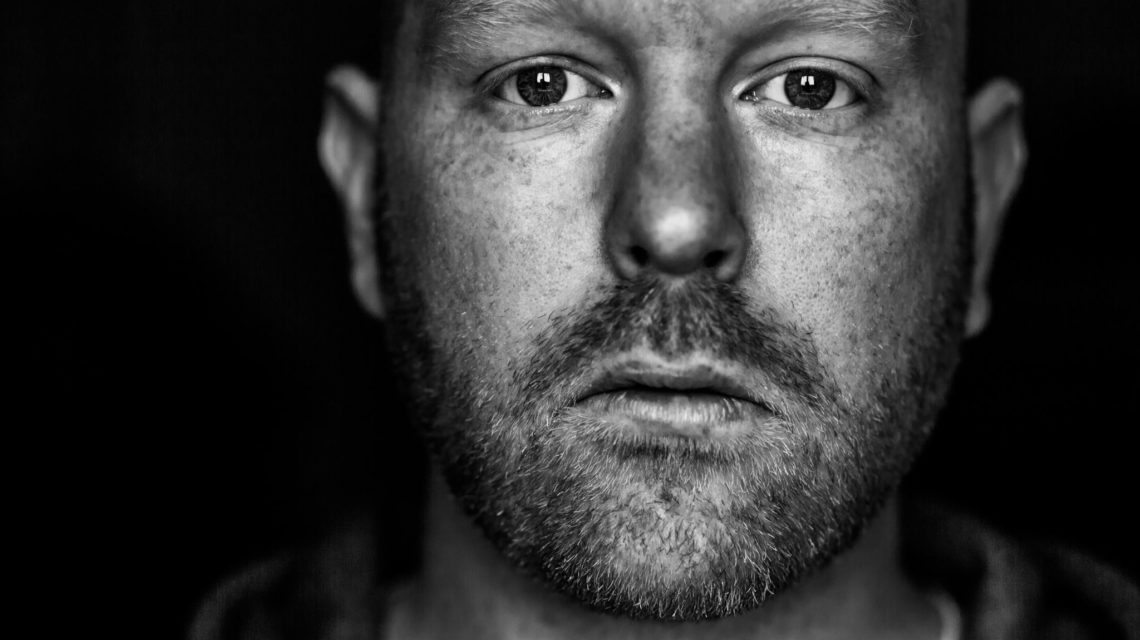 The culmination of a journey that began in Aberdeen nearly 20 years ago Popcorn Fiend's debut album is a timely meditation on isolation from loved ones.
As the coronavirus pandemic continues to keep people apart Popcorn Fiend's album Distance could be the soundtrack to the lock-down.
Popcorn Fiend, aka Scottish musician Michael MacLennan, recorded the album in 2019 but the themes are eerily prescient to the Covid-19 outbreak.
Emerging from a vibrant Aberdeen music scene in the early noughties Popcorn Fiend released the acclaimed Subliminal Messages Will Mess With Your Mind EP in 2003.
It took 17 years for his debut album, released on Pure Moth Records earlier this month, to emerge.
It is a thrilling gestalt of genres all merging amidst an electro cloud.
Speaking to Society from his base in Conon Bridge, Popcorn Fiend said: "The debut EP was created in Aberdeen and borne out of the creativity in the city.
"What I loved about the Aberdeen music scene during my time there was that there was a lot of cross pollination between different acts.
"Although I was playing in rock or Indie bands at the time there were metal, pop, folk and electronic bands in Aberdeen.
"The first Popcorn Fiend EP attempted to encompass a lot of those different influences.
"Aberdeen was such a pivotal influence in the musician I became.
"In our group of friends some moved to Aberdeen and some to Edinburgh.
"Those who moved to Edinburgh got more into dance, electronic music and clubbing.
"Whereas myself and the others who moved to Aberdeen got more into the live music scene.
"Some of the artists I saw play in Aberdeen shaped the musician I became and I am very much indebted to that."
Such was the impact of his time in the Granite City Popcorn Fiend recruited one of his favourite musicians from Aberdeen's music scenes to remix a track.
Album track Sketch Of a Plan was released as a single with a remix by Health Saws, formerly in Aberdeen band Electric Tibet, also available.
Popcorn Fiend said: "I was delighted to have one of my favourite musicians from my time in Aberdeen provide a remix for the track.
"Health Saws removes the more propulsive post-punk nature of the music and replaces it with an eerie and stark underlying arrangement which brings out feelings of claustrophobia.
"It places it in an almost David Lynch-esque interpretation of dub.
"It feels like the dark underbelly to the single, and it's been really fun to hear the song taken in such a bold direction."
Popcorn Fiend worked with CHVRCHES engineer David R Simpson  to co-produce, mix, and master the album.
Drummer Ross Rankin, who had previously worked with The Kills, Blue Sky Archives and Titus Gein also joined.
The new album Distance explores isolation and the fracturing of relationships.
The track You Don't Know tackles the sacrifices inherent to long-distance relationships while Sketch of a Plan is an examination of living in Europe during Brexit.
He said: "Before this album I was moving about and had a bit more writer's block and didn't know what direction to go in.
"It was only in the last year that I thought about doing an EP but didn't really felt like they would amount to anything.
"However when I looked back at what I had I realised they could make sense as an album and a journey.
"From the fact I started the album in Glasgow, went down to Salford, Manchester then London and then to Austria.
"I didn't know that journey would end up with me back in Scotland.
"The finishing of the album, the mixing and mastering has happened while I have been in the Highlands.
"There were a lot of long walks and listening to the new masters."
Having returned to Scotland after a spell in Austria, Popcorn Fiend has incorporated his home country in videos for recent singles.
The video for A Virtue was shot when the musician,  accompanied by both his sister and cousin, climbed Beinn Alligin in the  Torridon region of the Scottish Highlands.
The result was a video that incorporates first person footage and stunning drone camera visuals.
However the filming was not without problems.
"It must have been one of the wettest days in the history of Scottish mountain climbing," he laughed,
"We were absolutely soaked through by the end of it.
"I had this vision of doing a music video with very epic with grand scenery but at the top you couldn't see a single thing.
"Thankfully on the way back down it started to clear.
"I had a drone camera with me and was able to get some nice scenic shots.
"Although the way up was not a pleasant experience it was certainly a worth-while one."
Recent single release The Fourth Wall is accompanied by a video of Popcorn Fiend filmed whilst on a 10k run from the Highland towns of Conon Bridge to Dingwall and back.
He said: "These are towns which have specific resonance to where I was born and grew up.
"The video features many landmarks which are pivotal to me.
"Once I recorded the run the hard work really began.
"I beat-synced the run to the sounds of the track, then used each phase – the 'walls' referred to by the title – to trigger different visual states.
"This provides some surreal visual imagery still incorporating local landmarks like the Conon Bridge Hotel, and even stores such as Boots and Spar on the way."
Ideally Popcorn Fiend would have toured in promotion of Distance but the coronavirus pandemic has halted all live concerts.
Now six months into shutdown there is a very real fear that music venues could go bust.
That threat has now intensified with further restrictions imposed by the government recently in a bid to combat rising Covid-19 cases.
Earlier this month 72 venues across Scotland received a total of £2.2million through the Scottish Government's Grassroots Music Venues Stabilisation Fund.
The fund is aimed at providing grassroots live music venues with the emergency funds to help address the impact of the Covid-19 pandemic and prevent closure.
Six Aberdeen venues vital to the city's music scene received funding in excess of £20,000 – The Blue Lamp, Tunnels, Unit 51, Krakatoa, Bridge Street Social Club and Café Drummonds.
He said: "I would have loved to be able to launch the album by playing live shows.
"That is just not possible at the moment.
"I know a lot of musicians, artists and  people who work behind the scenes.
"Seeing the struggles of the artist and entertainment at the moment, there are huge challenges.
"My main concern is for people who work full time in an industry where venues are really struggling because they do not know when they can welcome people back.
"My hope is that we can do that in some way that is safe soon.
"Some venues have always been on the brink and had struggles.
"I remember seeing Sigur Ros at the Lemon Tree and Biffy Clyro played there to about 20 people which now seems unbelievable.
"It would be a tragedy if some of those places don't continue.
"Aberdeen has been great for young musicians as there are so many places to play.
"I really hope Aberdeen, and other cities in Scotland, are able to recover and still have a really healthy music scene after this pandemic."