Phats & Small heading to Aberdeen's P&J Live for The Big 90s Festival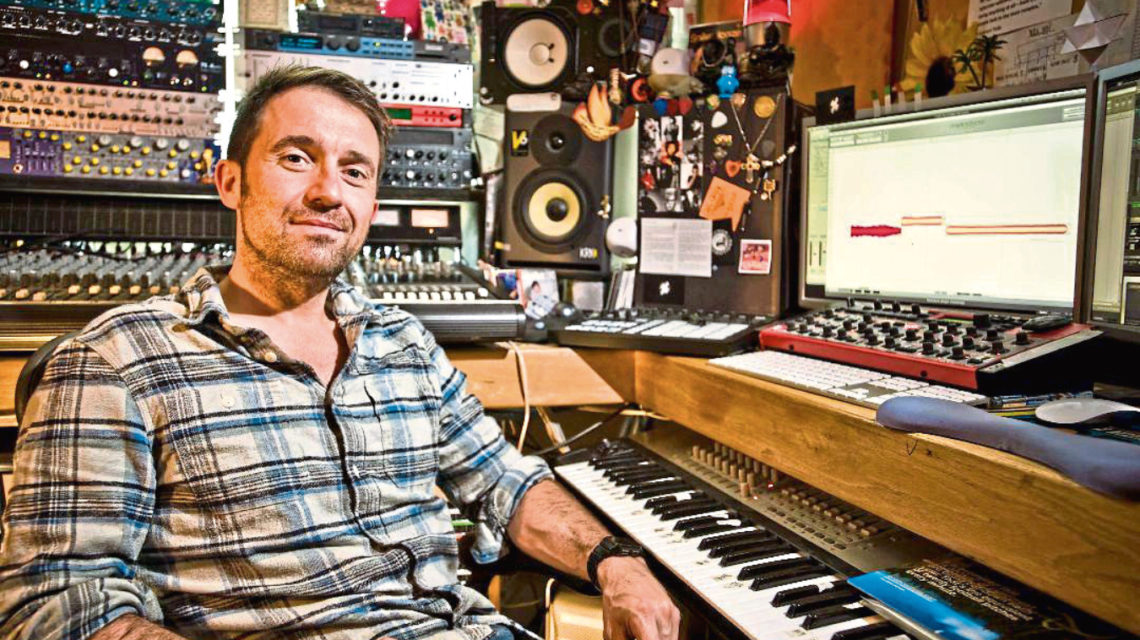 Chart stars Phats & Small have promised an unforgettable high tempo, sing-a-long party when they play The Big 90s Festival at P&J Live on Saturday.
Producers of the world-wide smash hit Turn Around in 1999, Phats & Small will perform on a bill that also includes Rozalla, Urban Cookie Collective and Dario G as the clock is rolled back two decades.
The duo will play all their memorable hits including Turn Around, Feel Good and Tonite as well as newly mixed and produced tracks.
Talking to Society from his studio, Jason "Phats" Hayward said: "Our show in Aberdeen will be a high octane, sing-along mash-up party of all of our hits and remixes.
"It has gone down so well as we have played about 50 festivals and haven't had much sleep, to be honest.
"Every single track we play will be a re-mix or re-edit done especially for the festival circuit.
"We are constantly changing the selection of music we have. Every week I will have an idea and do another re-edit."
Phats forged a strong reputation as a producer and DJ in the vibrant British house scene and was even hailed by Detroit techno DJs and producers Derrick May and Stacey Pullen.
Along with Russell Small they exploded into the limelight with mega hit Turn Around which completely turned Phats' world upside down.
He admits he wasn't ready for the complete change in lifestyle as he was catapulted into a world of Top of the Pops, world tours and stardom.
He said: "I worked for 15 years prior to Turn Around and had three or four major record deals and had always been promised that moment.
"I had come from more of a producer background and was first and foremost into producing music then I became a DJ with the club explosion in the 80s.
"Then at the time I least expected it that moment finally came.
"I just made this record to DJ at a bar in Brighton and suddenly it went global within six months and I was on Top of the Pops.
"I was an unemployed musician back then and was in the employment office on Tuesday and Top of the Pops on Thursday.
"When they asked me what my new job was I told them I was going to be a pop star."
Phats did become a pop star with Turn Around peaking at number two in the British charts and becoming an anthem for the summer of 99.
It was the catalyst for a string of hits with Feel Good and Tonite both hitting the top 10 that year.
Phats admits he wasn't ready for the leap into stardom and the accompanying lifestyle.
He said: "I enjoyed every single minute of it as it was a childhood dream and within months of Turn Around I was flying all over the world.
"However, the pressures that are talked about so much now in the press about the mental health aspect of it (fame), the constant hours and lack of sleep – I found it tough to cope with it all.
"That is down to life experience, really.
"I was 29 when it all kicked off and I thought I had experienced everything there was in life to experience.
"Little did I know there was a lot more.
"Nowadays I take it a lot more seriously and I make sure I get my sleep and I still see my family.
"I have a good management team around me. I still like to party though, but the industry has changed very much these days.
"Now it is more yoga and sparkling water."
Such is the enduring popularity of Turn Around it was remixed in 2016 by artists including Calvo and the Futuristic Polar Bears.
There has also been a bootleg remix of Turn Around by Youngr.
Phats & Small came back with a bang with the re-mixes and playing the tracks live.
Despite enjoying a resurgence they continue to work hard on new music.
Phats said: "It still surprises me to this day how big Turn Around became.
"I decided to start doing it again about four or five years ago. I had been working on some movie stuff and had been helping some other young artists break through but people kept asking me why didn't I start doing this (Phats & Small) again.
"I didn't think people would be that interested.
"However, it has been such a positive experience and within the first year we were supporting Jazzy Jeff and Will Smith in front of 30,000 people."
Phats will jet into Aberdeen directly from the Amsterdam Dance Event (ADE) in the Dutch capital.
The festival showcases a broad range of electronic artists, from pioneers like Richie Hawtin (aka Plastikman) and New Order to upcoming talent.
The festival runs across 140 venues from stadium concerts to intimate venues with more than 2,500 performing artists.
The ADE also acts as a valuable networking opportunity for artists and Phats will unveil new tracks to record labels.
He said: "I have been working with some new singers who have a disco sound.
"We both love the same music and went into the studio for about four weeks and recorded 40 tracks.
"We have chosen about 17 and will take three of them to the ADE to play to a few of the Dutch labels that I know.
"We have some disco and also have big club tracks we have been working on.
"There is a huge abundance of music but the idea was to get the re-release of Turn Around out and there is also the re-release of Feel Good and Tonite in the pipeline as well.
"The work trip to Amsterdam will be three days off and then I will come to see everyone in Aberdeen.
"I am really looking forward to it. I have the best job in the world and it is all down to the support of fans in Aberdeen, Scotland and the world."
Performing at the P&J Live arena will mark a welcome return to Scotland for Phats, a country where he has always been impressed by the reception of fans.
He said: "It is a good few years since I was last in Aberdeen – however I was in Edinburgh last year for the Fringe and also played for Ricky McGowan (Colours/Streetrave) in Glasgow.
"We also did the Radio One roadshow with Fat Boy Slim on the coast in Scotland and also played up there with the SugaBabes.
"I love the crowds in Scotland as they are really enthusiastic and up for it."
Phats and Small play The Big 90s Festival at P&J Live on Saturday. For tickets visit pandjlive.com