Opera superstar Sir Bryn Terfel to perform in Aberdeen for the first time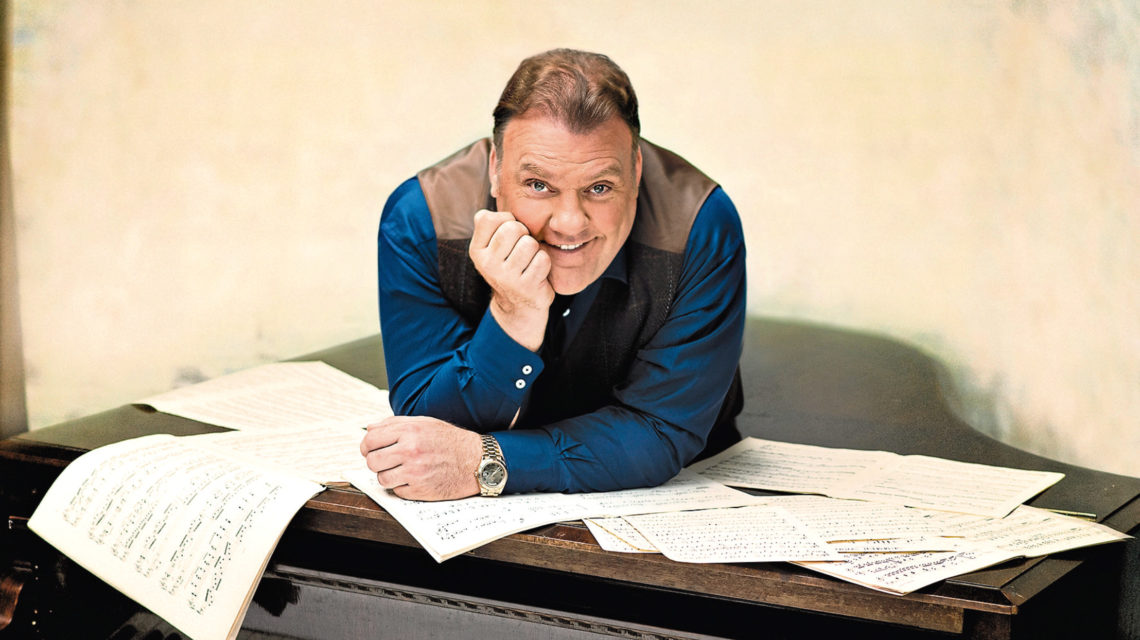 Opera superstar Sir Bryn Terfel has had a glittering career playing in some of the most prestigious stages and halls in the world.
But this Saturday will be a first for him…performing in Aberdeen. And the Welsh singer is absolutely delighted his recital is one of the highlights of the opening season for the Music Hall after its £9 million renovation.
"That is fantastic. I can add that to the list of other halls I have inaugurated, from the Elbphilharmonie in Hamburg, to the beautiful hall in Lucerne, and the fine hall, well it's named after me, in Bangor, North Wales. To be in an inaugural season is quite daunting, but quite special. It sprinkles a little gold dust on it," he said.
And Sir Bryn confessed there was another factor in tempting him to play the Music Hall for the first time.
"Maybe it's my penchant for Manchester United. You have a very famous man who came from Aberdeen…Sir Alex (Ferguson). I think he did a question and answer evening there (the Music Hall), so it would be wonderful to say I have trod the same boards as the wonderful Sir Alex," he continued.
Joking apart, the 53-year-old is looking forward to his Aberdeen debut and to welcoming the audience.
"I hope they enjoy it and I hope I'm in good voice. I have Annabel Thwaite playing the piano for me, so that will be amazing. There will be anecdotes from the stage as well, and I will have had a good Scottish breakfast to have the energy to go forward…and Wales had a good win in Paris. So we are in good fettle," he said.
Sir Bryn, who is a Grammy, Classical Brit and Gramophone award winner, said his programme for Saturday will be a "trip down memory lane of repertoire I've been singing for the past 20 years".
He continued: "It's especially designed around who my singing teachers were and how they worked with a farmer's son from North Wales on vocal technique – that was quite extraordinary for me.
"These are the kind of evenings I really enjoy, because I'm brought up on the miscellaneous choir concerts and singing repertoire that people maybe react to and know."
The programme will include English songs, such as John Ireland compositions around the poetry of John Masefield. There will also be a group of Schubert songs, as well as Celtic songs "that cover all our cherished isles from Ireland to Scotland to Wales".
Sir Bryn said: "I'll finish with some songs from the animal kingdom – a bit of fun at the end – and most probably there will be a couple of opera arias somewhere in the evening."
His Music Hall appearance is just one date on a packed calendar for the singer in the coming year, in performance around the world in a range of roles.
All in all, it's been quite a journey for a man who still refers to himself as a farmer's son from North Wales.
As a boy, did he ever imagine his voice would take him to these heights?
"I'm totally astounded by how things developed," he said. "To think back which opera houses, which concert venues, which conductors, which directors I have worked with already is quite anecdotal for my children and grandchildren for the future. When I look at my discography already I think, how did that happen in such a short time."
Sir Bryn Terfel is at the Music Hall on Saturday.
Click here for music and theatre features.