WATCH: Aberdeen DJ creates remix of This Morning's theme tune with Holly and Phil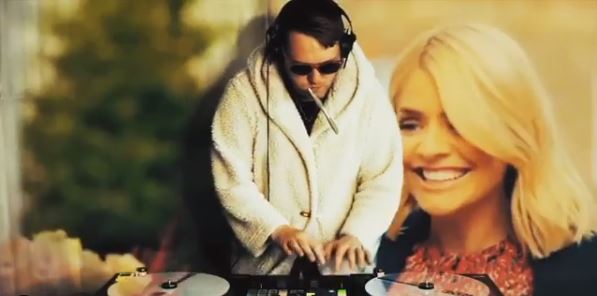 An Aberdeen DJ has created a remix to popular daytime ITV show This Morning's theme song.
DJ HomeAlone – dressed in his dressing gown, shades and headphones – played the mix on his Instagram page…all while brushing his teeth. (Now that's multi-tasking!)
The track includes clips from popular and much-loved This Morning hosts Holly Willoughby and Phillip Schofield, mashed with Chiddy Bang's perfect summer single, Opposite of Adults.
Scott Anderson (aka DJ HomeAlone) said he wanted to create a mix which you wouldn't normally hear while out in the city.
He said: "A lot of my DJ friends have been super creative throughout quarantine and have made lots of routine videos.
"I felt that if I was going to do the same, I would want to make something  different which you wouldn't generally hear in a nightclub."
The Portlethen DJ – who has supported US Canadian rapper Drake – also created a mix based around FOX's animated comedy The Simpsons.
Scott added: "I grabbed some wrapping paper to make a green screen and made a routine based around The Simpsons. The reaction was so good that I naturally progressed to Phil and Holly.
"I think it's turned out quite fun!"
Watch DJ HomeAlone's This Morning and The Simpsons mixes below:
This Morning
The Simpsons