True North gigs to be held in the shadow of Aberdeen's Leopard sculpture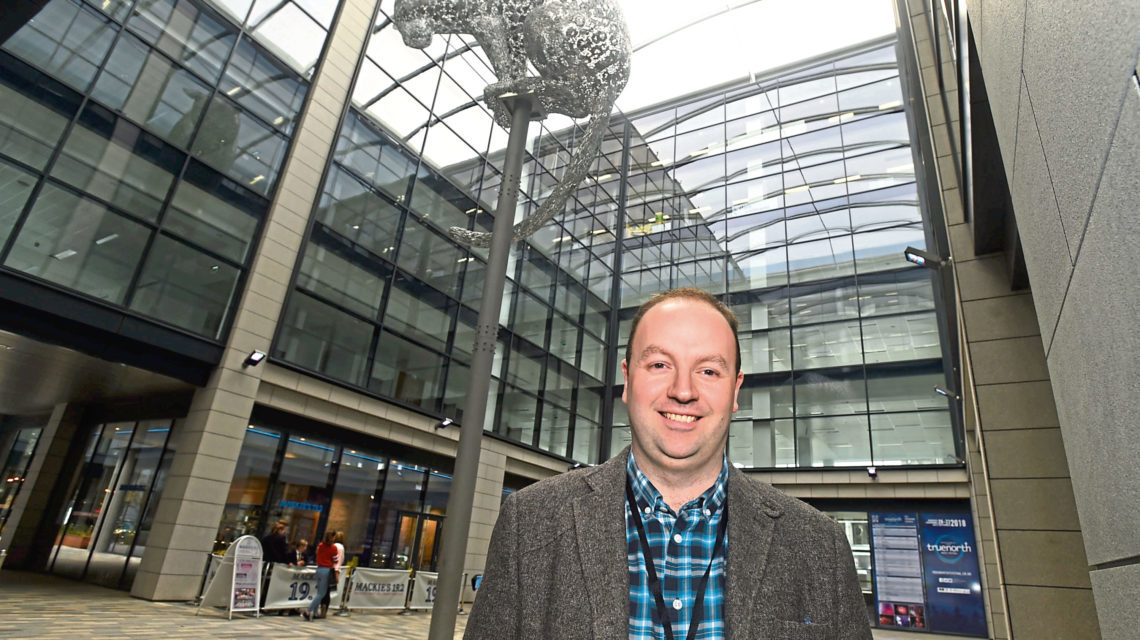 Aberdeen's True North festival will bring music to the heart of the Granite City this weekend with public performances in a new and special spot.
The Leopard Stage, set up beneath the Poised sculpture in the atrium of Marischal Square, will see the cream of talent from the north-east and further afield entertaining visitors.
The aim is for True North – which kicked off last night with a launch party at the Lemon Tree – to create a special atmosphere for Aberdeen, as it plays hosts to acts such as Mogwai, The Magic Numbers and Glasvegas, and a special tribute to the music of David Bowie.
Ben Torrie, Aberdeen Performing Arts director of programming and creative projects, said he is expecting the festival to bring a great buzz to the city. He thinks the Leopard Stage will add to that.
He said: "We want to make sure True North has a presence in the centre and on the streets where people can experience it.
"One of the big new developments in the city is Marischal Square and the atrium with the amazing leopard sculpture is a very atmospheric space. We thought it would be a perfect place for some live music during True North."
What to expect from this year's True North festival

Aberdeen's True North festival kicks off today with a packed programme to delight music fans.Here, Ben Torrie, Aberdeen Performing Arts Director of Programming and Creative Projects, talks us through what to expect over the next four and some of the outstanding highlights.

Posted by Society on Thursday, 20 September 2018
He is excited about the line-up playing the stage tomorrow and Sunday from 12.30-4.30pm to "take the True North vibe out onto the streets".
He added: "We are showcasing the very best of local talent – for example The 101, who were formed as part of APA's Project Band scheme and have hit the heights of Belladrum Festival already, are playing on the Leopard Stage. We also have a surprise finale on the Saturday from an artist who will be announced on the day. He's an award-winning Scottish performer."
Ben said True North is about showcasing both established and emerging talent.
"It's about inspiring the next generation and creating something important and useful for the city."