Archive: Sounds like a great addition for Spectra festival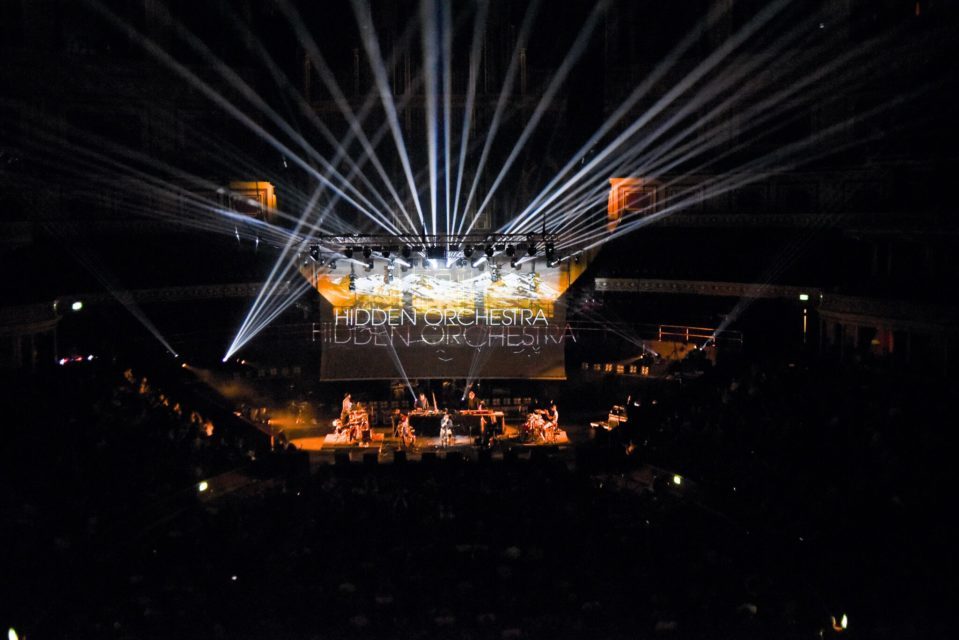 Spectra Festival returns to Aberdeen next week with the added bonus of a new musical programme.
The award-winning Festival of Light was a massive hit last year and will light up the Granite City again from Thursday, February 8 until Sunday, February 11.
This year SPECTRA has the added ingredient of an exciting musical festival running in conjunction.
Expect inspirational audio-visual shows with top electronic artists such as Hidden Orchestra, Plaid, Tonik Ensemble and Mt. Wolf spread over various venues.
Formed in Edinburgh, Hidden Orchestra is the solo studio project of multi-instrumentalist Joe Acheson.
His unique blend of field recordings such as bird sounds melded with beats and electronica is ideal for a festival so closely bonded with the creative possibilities in nature.
Acheson, who released recent album Dawn Chorus last year, said: "That record featured a lot more field recordings – each track was set to a different dawn chorus recording from my travels around Europe. There was more extensive use of sounds being treated as samples.
"I've always messed around with rhythms recorded from birds or machinery."
When performing live, Acheson is joined by drummers Jamie Graham and Tim Lane as well as Poppy Ackroyd on violin and piano.
He said: "It's amazing to perform the music live with my band.
"It is music I originally wrote for myself, so it's always an incredible feeling to find other people responding to it.
"When possible I like to perform a track live before it's actually finished, as the audience response, and even just the way you feel while performing it, can tell you a lot about what is and isn't working.
"Playing live is a really different experience to the recording process in the studio.
"Live, the music comes across differently too – loud, energetic and immersive, rather than calculated, melancholy and meticulously-edited."
A stunning line-up will also see a number of ground-breaking acts from Iceland perform.
Iceland has a vibrant musical scene in both underground post-rock and electronica.
Icelandic electronic rock band Mammut who will play The Assembly on Saturday (9pm to 9.45pm).
Other acts from Iceland performing at Spectra are Sykur (The Assembly, Sunday 8pm to 8.45pm), free jazz act ADHD (The Assembly, Thursday 9pm to 9.45pm) and Tonik Ensemble (The Tunnels, Friday 8pm to 8.45pm).
Tonik Ensemble is the musical project of Anton Kaldal Ágústsson that fuses electronica and organic live instruments.
His work has been compared to the brooding soundscapes of Godspeed You! Black Emperor.
Águstsson said: "Looking at the bands doing SPECTRA, they are all amazing groups that are doing their own things and couldn't be more different.
"It doesn't matter what style you are into, you will definitely find something you like.
Bands like Tonik Ensemble, ADHD and Sykur are continuing an experimental path forged by groundbreaking Icelandic acts like Sugarcubes, Bjork, jazz trailblazers Trío GuDmundar Ingolfssonar and post-rock bands Dead Skeletons and Singapore Sling of Fuzz Club Records.
Agustsson said: "Early break-out bands definitely put an idea in people's heads of what Icelandic music sounded like.
"Fortunately, those artists were at the time fairly experimental."
The spectacular light festival will once again light up the winter nights in the Granite City.
Several locations will have light installations including Union Terrace Gardens, the Kirk of St Nicholas and Marischal College.
There will also be pop-up light installations including an 'octopus garden' and a light harp.
An artwork projection telling the story of a medieval myth 'King Orpheo' will also be projected onto His Majesty's Theatre.
Other highlights are Norwegian music producer Lindstrom (Unit 51, Sunday midnight to 2am), legendary electronic duo Plaid (The Assembly, Sunday 10pm to 11pm) and singer-songwriter Seafoam Green (The Tunnels, Saturday midnight to 2am).
Agustsson said: "With a population of close to 335,000, there is most definitely a community vibe in Iceland.
"In terms of support, it of course it takes time to develop your own artistic identity, but people have always been friendly and open to collaborations. It's all about making interesting music."