Spectacular Iron Maiden rock Aberdeen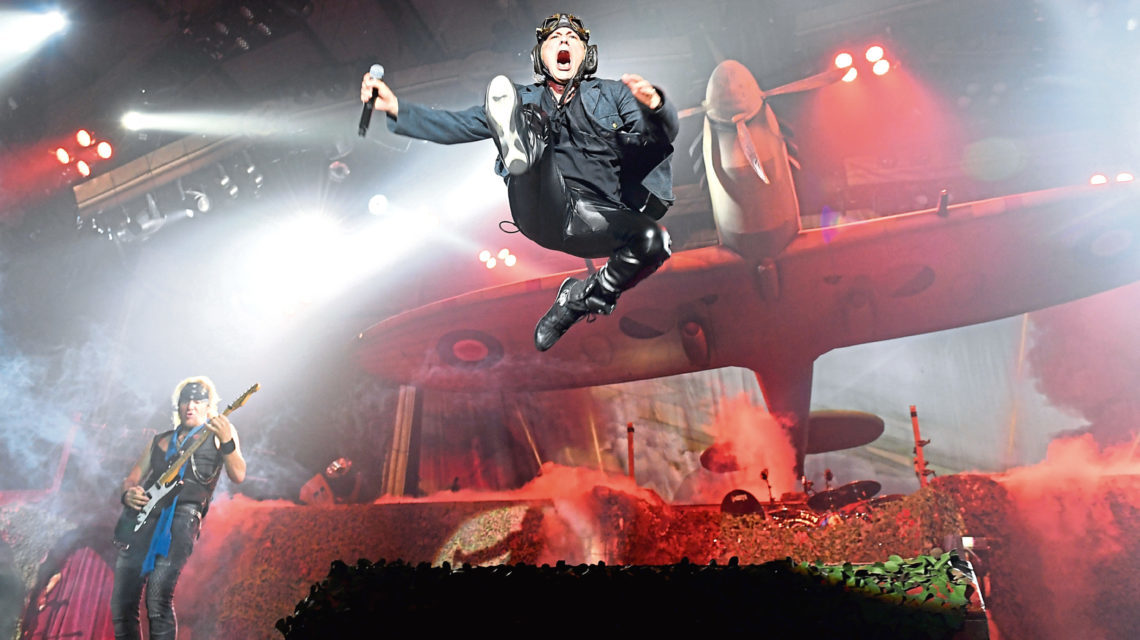 It's not often a band brings a near life-size Spitfire into the AECC as part of their stage set – but then again they aren't Iron Maiden.
The plane was the first sign of a spectacular show to come as the six-piece provided what must have been one of the greatest gigs the AECC has ever seen. It was simply a spectacle.
For the band – with more than 40 years and near 100 million record sales behind them – it was their only Scottish stop-off on their Legacy of the Beast Tour and it was visually and aurally sublime.
The setlist was teeming with hits and opened with a powerful trio of tunes in Aces High, Where Eagles Dare and Two Minutes to Midnight.
Singer Bruce Dickinson's voice was in mighty form as he instructed the crowd "Scream for me Aberdeen… Scream for me Scotland" and the 8,000 in attendance duly obliged.
With the iconic Trooper the crowd was treated to the first appearance of the band's beloved mascot Eddie.
Via Revelations and For the Greater Good of God, Maiden found their way to The Wicker Man before The Sign Of The Cross and Flight Of Icarus – which of course included a massive Icarus hoisted above the stage and a dual flamethrower strapped to the band's frontman. Later Dickinson, who turns 60 in a few days, told the crowd the AECC was "hotter than Portugal" – and with at least one fan fainting before the band had taken to the stage he maybe was not far off.
With the stunning set evolving as the show went on, the band and audience went from a battlefield to a basilica and then to hell.
Before heading off stage the crowd were left singing along whole-heartedly to the intro to Fear Of The Dark before the band rattled through The Number Of The Beast and 1980s track Iron Maiden – with the return of the now giant and demonic Eddie.
Returning for their encore the band belted out The Evil That Men Do, Hallowed Be Thy Name and finished with Run To The Hills.